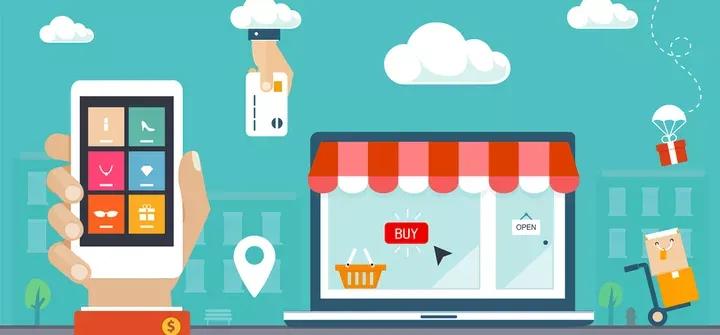 7 Ways to Create a Memorable Ecommerce Customer Experience (CX)
When you sell a product, you are also selling the experience that comes with it. This means that you should also focus on the secondary elements of a purchase path for enhancing shopping convenience and influencing customers to not only return to you, but also bring in more customers along with them.
What is Customer Experience?
In the face of consumer demands, customer experience indicates a broad area in terms of sales. It puts customers at the center while trying to create a space where they can move smoothly and easily to realize all their needs.
In the 1990s, B. Joseph Pine II and James H. Gilmore first used the term "experience economy" on the pages of the Harvard Business Review. They added a separate category to the classic division of sales into services or products—the sale of experiences and related impressions and emotions. Even during those earlier times, it was noticed that well-designed customer experience significantly increases the value of the products or services offered.
Since then, it has become more widely accepted that we are currently living in an experience-centered economy. Nowadays, customer experience is studied based on consumers' cognitive, affective, sensory, and behavioral responses at each stage of the customer journey.
A Basic Approach to Customer Experience Design
This section provides some examples of activities that positively impact customer experience in the e-commerce industry. However, some of them can also work well for other industries conducting business online.
Innovating for a better customer experience will not yield results if you do not pay attention to the factors that form the foundation of how your company is perceived by current and potential customers. Thus, it is worth taking care of the basics first. Before you start looking at the solutions below, we will briefly introduce you to the basic important points for building a customer experience strategy for online shopping at your store.
Running a customer-centric company evidently means maintaining a keen focus on data. It is very important to streamline the process of tracking, storing, and using data about your customers and their behaviors. Some useful free tools for collecting your site's traffic data are Google Analytics, Hotjar, and Smartlook.
It is equally important to talk to customers and ask them how they feel and what they think about the products and services they buy. For this purpose, surveys can be conducted to collect feedback from customers in an accessible way. In this regard, it is equally important to build a pro-customer attitude among employees and improve customer support. Employees who are the first line of contact with customers can greatly influence their experiences. At the same time, they can also draw conclusions from their conversations to help diversify the data acquired earlier.
Another element of customer experience management is a strategy based on using customer journey maps that depict all interactions between a customer and your company. Because of the map's visual appeal, it becomes easier to identify the underperforming elements that the customer deals with while purchasing a product. In this way, you can identify customers' problems and thereby improve their satisfaction more effectively.
If your e-commerce business sells in the digital space, you also need to concentrate on your technological background and regularly improve your website. Users do not tolerate digital inconvenience. If your site is slow to load or customers are unable to quickly search for what they need, they will move to websites where such technological impediments do not occur. Therefore, paying ample attention to the user experience is also vital. Remember to utilize the power of mobile web development as nowadays mobile users are increasing rapidly.
Incorporating QR codes into your website and marketing materials can greatly enhance the user experience. You can use any QR code generator online to make a free QR code that will be added to your materials. It provides a convenient way for customers to access information or navigate to specific pages on your website by simply scanning the code with their mobile devices
Improving the fundamentals of building a customer experience management strategy, combined with the innovative CX trends we have prepared below, will take your customers' experience to the next level and, in turn, improve customer satisfaction.
Customer Experience Trends in E-commerce
Concept of Shared Interest
In the apparel industry, the Chinese brand Shein has dominated the e-commerce market in recent years. Their strategy has been to implement changes in their operating model based on greater use of data and artificial intelligence. Their customers are mainly young people belonging to Generation Z. While Shein has a wide range of products, automatic trend tracking enables it to introduce new models to its assortment in just a few days. As a result, every time consumers visit their store, they get the impression of discovering something new. It is evident that Shein improved its sales model by simply changing its approach to customer experience in e-commerce.
One method for improving customer experience, which has been widely used by Shein and strongly influences customer loyalty, is the concept of shared interest with the company. The concept itself is not new, but combined with activities using artificial intelligence, it adds a new dimension to the online shopping experience.
After creating an account on Shein's site, users can collect points for their activities, with which they can then buy clothes. Points can be earned from a variety of actions, such as verifying an email address or recommending an offer to friends. This business model has worked favorably for the target group, since young people usually do not have much money. Moreover, since consumers were more active on the site, customer loyalty also increased.
Shein has abandoned standard marketing efforts in favor of an interest-sharing concept. In this model, Shein's marketing is created by its customers. Recommended offers from the store further build a number of loyal customers while leaving them with the feeling that they are gaining something more than only new clothes. A better customer experience leads to higher customer retention and increases the chances of further product recommendations. In this way, direct referrals lead to lower customer acquisition costs and higher customer engagement.
READ ALSO: How to improve customer engagement?
2. Immersion using Augmented Reality (AR)
Augmented reality (AR) has mainly been associated with games, such as Pokémon Go, or with filters on social media platforms, such as Snapchat or Instagram. However, the development of AR is effectively blurring the boundaries of reality and is slowly becoming a tool for everyday use. It is evident that AR will become widely used in the e-commerce industry over the next few years. Through AR, consumers will be able to simulate shopping in a virtual space, checking and matching products according to their needs. This medium will also effectively save time and reduce the number of returned products.
One example of the usage of AR is fitting digital products to real spaces. Ikea has introduced the ability to scan a room to fetch its dimensions using their IKEA Place mobile app and then select the appropriate furniture. As Ikea claims, their AR function works with 98% accuracy.
3. E-commerce in the Metaverse
The Metaverse has recently been having a particularly strong impact on the direction of the e-commerce industry. More and more brands are releasing digital apparel products that can be purchased in virtual reality. One example of a brand thriving in the digital space is Nike. Since November 2021, the company has been creating a space—Nikeland—on the Roblox platform, where you can buy clothes from digital collections for your avatar and participate in the appearances of the avatars of sports stars. For example, LeBron James has become a digital brand ambassador at Nikeland.
Another example of a brand extending its reach into the virtual space is Burberry. The luxury fashion brand has released a collection of clothes in Minecraft, a computer game.
4.Hyper-personalization
Personalization has become a priority for almost all industries. Amid fierce competition where brands are competing for co nsumers' attention, properly tailored messages and prominently displayed offers are effective in engaging customers. Accenture's report discovered that 91% of consumers are more likely to shop with brands that recognize, remember, and deliver relevant offers and recommendations. Thanks to artificial intelligence, personalization has taken a step further by transforming into hyper-personalization.
Hyper-personalization is a data-centered content marketing strategy that uses artificial intelligence (AI), automation, and analytics to generate personalized messages and display offers that are tailored to a customer's requirements. Effectively, hyper-personalization applies the advanced analysis of user activity in real time.
The two most important steps when implementing hyper-personalization in your e-commerce store:
Understand your customers
Gain insight into consumer habits with accurate data. In addition to standard personal data, pay specific attention to the type of sales channel used—mobile app or website, product search history, items left in the shopping cart, and time of day.
Implementation of new technologies
In the case of hyper-personalization, using a PIM (Product Information Management) software for product data management would be helpful as it makes information processing much easier. The PIM stores data in one place, regardless of whether it comes from an ERP (Enterprise Resource Planning) system or a supplier channel.
5.Smart Search
The inefficiency of an online store's search engine is comparable to a situation where you ask a salesperson in a stationary store to help you find an appliance whose name you can't quite remember, but the store employee is not only unable to guide you to the item you are talking about but also shows you items that are significantly different from what you are looking for. Frustration sets in, and the customer is likely to quickly give up shopping at such a store. The same mechanism is at work in e-commerce stores when the search engine fails to offer relevant results.
However, online stores have increasingly been using intelligent search engines based on algorithms that are able to generate results that closely resemble the product that the user is looking for. There is a higher probability of reach to potential new customers even if you utilize SEO for application since optimization is not only reserved for website traffic. This feature is similar to having a Google-like search bar on your store's website. A search engine draws data from not only the created user profile but also several machine learning mechanisms to provide results
Well-optimized search engines have:
Quick search
Search based on phonetic similarities
Automated color search
Behavioral search
Voice search
Search by image
When shopping, an efficient search directly affects the shopping experience and, consequently, sales by helping users quickly find what they need.
6.Strategic Building of Consumer Habits
The mechanism of habit-building in the brain has primarily been described in the field of neuroscience. However, journalist Charles Duhigg popularized this topic by translating its abstruse scientific language into a more accessible one. This habit mechanism was quickly picked up by marketers, who used it to optimize website traffic. Almost all our daily activities depend on our habits. Hence, implementing the knowledge of the habit loop works favorably for sites that run online stores.
The habit loop mechanism:
The habit loop, otherwise known as the neurological loop, determines the formation of a habit. This loop involves three elements:
Cue
The cue for a habit can be anything that triggers it. The most common categories of cues are place, time of day, sound, other people, emotional state, or immediately preceding action.
When there is a cue to a habit, the brain goes into automatic mode, due to which resisting the transition to performing a particular action (habit) requires considerable effort.
Routine
Routine refers to the performance of an activity that reinforces the occurrence of a particular habit.
Reward
The reward is the main reason why the brain decides that the previous steps are worth remembering. The reward provides positive reinforcement for the desired behavior, making it more likely to be performed again in the future.
Based on the mechanism of name formation, it is possible to create a model that triggers a specific behavior in users visiting websites.
The following is an example of a consumer habit-building model for an online store website:
Cue
A sound signal and the appearance of a call-to-action on the site encourage the consumer to, for example, "Buy now" or "Click here," followed by a redirection to the appropriate page with prepared content.
Routine
Create an engaging space that prompts the user to take action, such as browsing product offerings and adding to cart.
Reward
Receive a promotional code or free product when purchasing through a dedicated link from a previous call-to-action
Conversational Marketing
Conversational marketing is marketing that engages customers through dialogue and emphasizes customer interaction through two-way, real-time communication.
This model uses chatbots to send messages using automation and artificial intelligence (machine learning and natural language processing (NLP) capabilities) to engage with users on a website. If you want to start implementing conversational marketing, the best channels are not only your website, but also messaging apps and social media. In addition to chat windows, you can introduce conversational marketing to your store through pop-up windows that automatically connect a customer with your consultant.
You can also use chats to refer users to the relevant pages of your store.
How can you use multichannel conversational marketing?
Automating Facebook live chat with bots
Adding live chat options to your website
Integrating a chatbot on Instagram
Setting up a chatbot on WhatsApp Business

READ ALSO: How to Improve Online Customer Experience
Conclusions
Since the beginning of the 21st century, we have been living in an experience economy where we buy not only products or services, but also the experiences associated with them. In fact, consumers are willing to pay a lot for this experience. The sale of products over the Internet and the e-commerce industry as a whole are now entering the realm of virtual reality, which has the potential to greatly improve the experience of its customers. The foundation for this strategy lies in the data and the customer information contained in it, which can be used to tailor one's offerings according to the needs of every individual customer. Furthermore, additionally implemented functionalities and technological solutions are sure to positively surprise consumers and increase their satisfaction with the shopping experience in a digital space.
Start generating leads today!
Start a 14-day free trial now,
set up the widget on your site, and see how many more leads you can capture with CallPage
No credit card required

10 minutes set up

14 days fully-features free trial
Try for free
Get a Demo