Join more than 1500 companies that generate sales with CallPage 
Generate More Hot Leads From Your Site with CallPage
Offer visitors a better way to contact you and get more qualified leads straight to your sales pipeline.
Phone Callback Pop-Ups That Encourage Contact
Capture leads more effectively by using engaging calls to action on your website.
Businesses continuously seek innovative B2B lead generation tools to stay ahead of the curve. CallPage's B2B lead generation software improves site performance by offering the fastest response time. Our data shows that slashing your reply time to 30 seconds can increase your conversion rate by as much as 120%.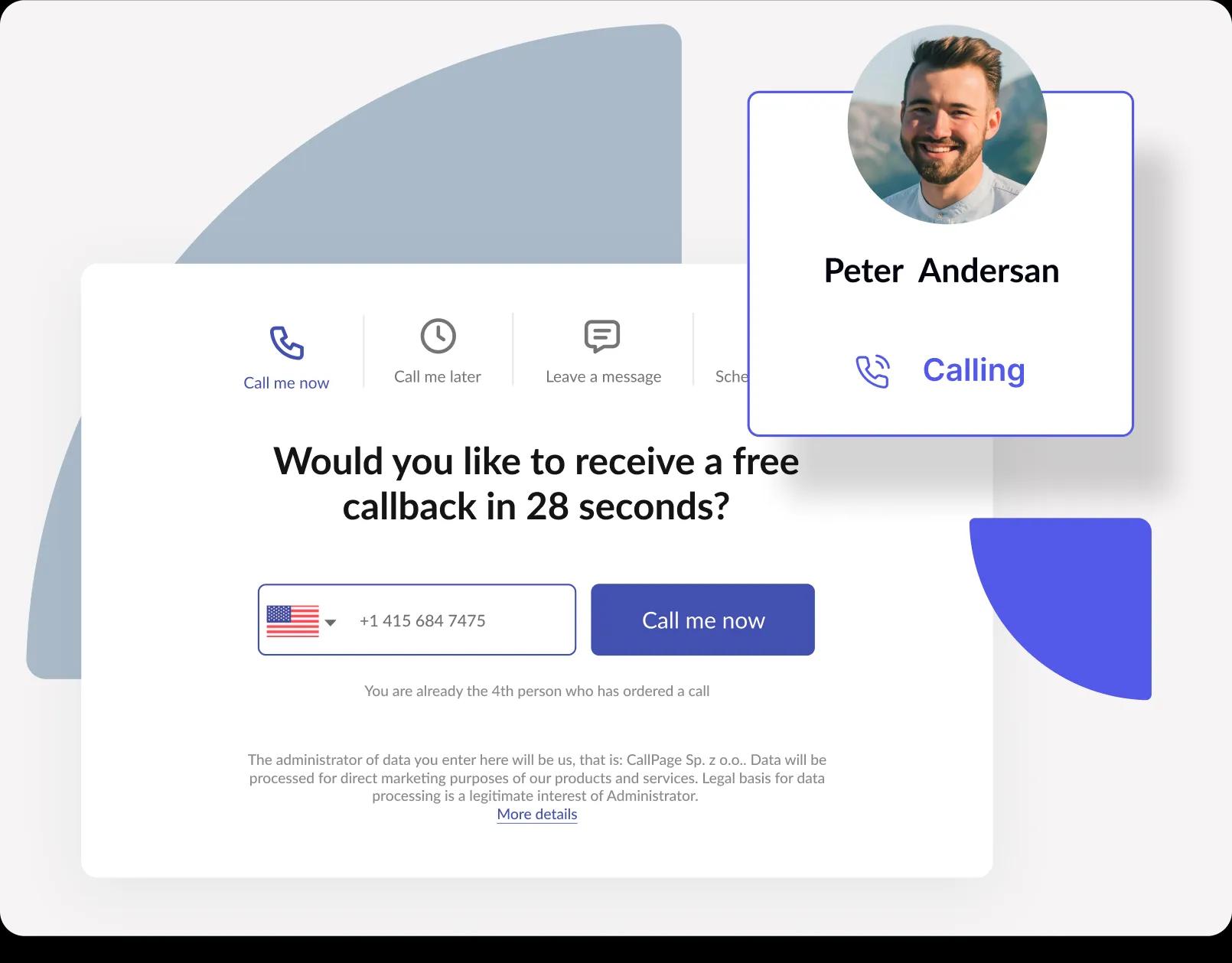 Shorter Time to Lead and More Closed Deals!
With CallPage, you gain more hot leads and dramatically shorten the time it takes to nail down a lead.
The best lead generation tools not only generate leads but also help increase the satisfaction of your prospective customers. Your sales team contacts and engages potential buyers in less than 28 seconds— while keeping these prospects on your website.
Reach customers exactly when they are ready to buy, and reconcile your sales and marketing teams. Thanks to CallPage's automation, all hot leads will be directed to the right person in seconds. Try our lead generation platform free of charge for 14 days.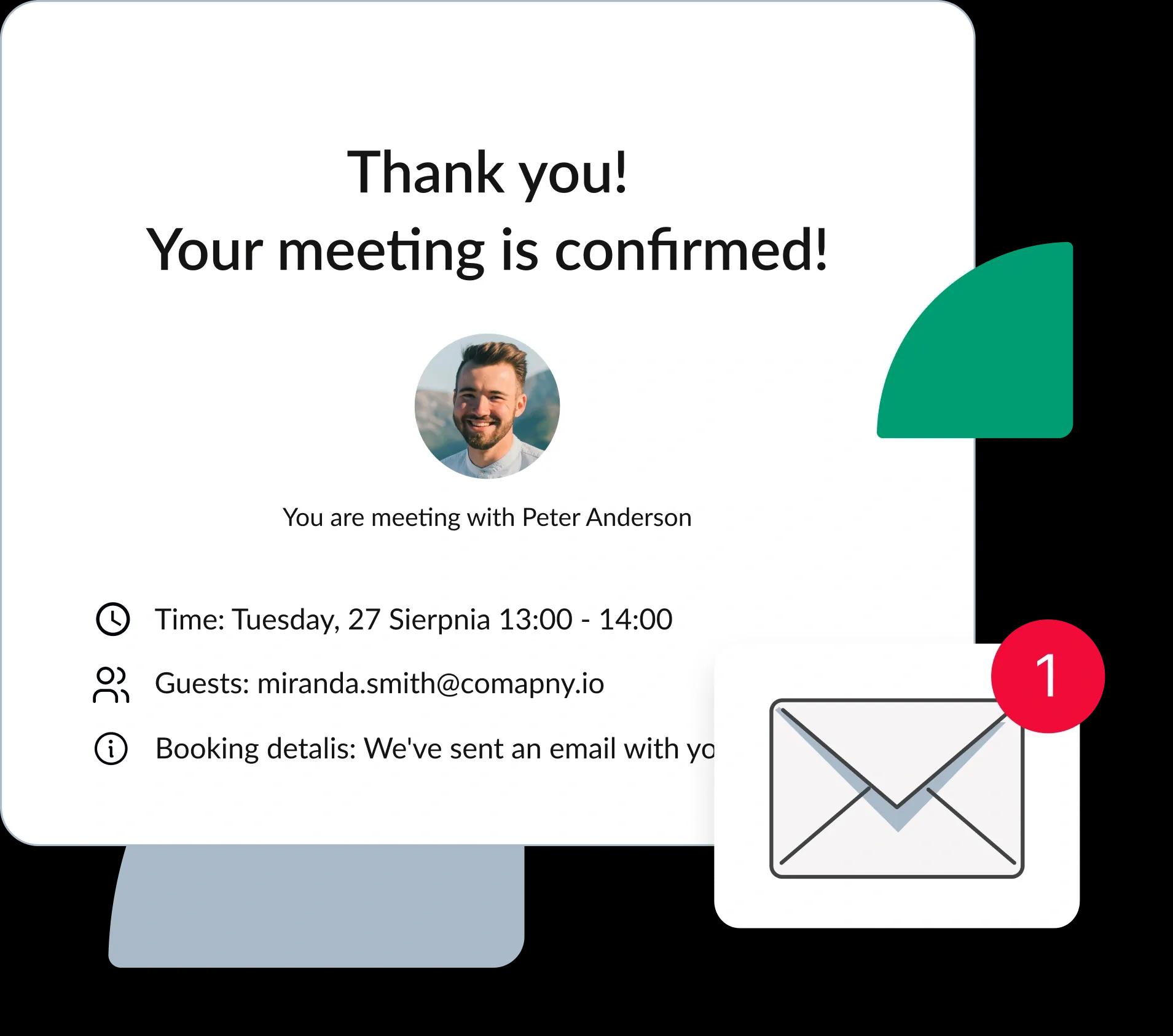 Use CallPage to Schedule More Sales Meetings
Meetings are the fuel of the B2B sale process. So why not allow your site visitors to schedule appointments in seconds?
Our lead generation tool helps you not only generate leads but also schedule meetings with potential clients. With CallPage, your potential prospects don't even have to leave your website. The entire appointment process takes place within the pop-up. Thanks to a built-in lead distribution system, CallPage connects your client with the right consultant in seconds.
Increase the Quantity and Quality of Leads
CallPage has proven to be an excellent lead capture tool for us. As a marketer, I appreciate the availability of data and analytics. I found value in exploring the scoring rules that trigger CallPage's widget and analyzing the quality of the generated leads. In my opinion, additional data for analytics would be highly beneficial. Overall, we rate CallPage 9 out of 10. 
Increased Number of Calls

Improved Lead Response Time

New Source Of Leads
Start generating leads today!
Get a 14-day free trial now,
set up the widget on your site, and see how many more leads you can capture with CallPage
No credit card required

10 minutes set up

14 days fully-featured free trial
Try for free
Get a Demo