Join more than 1500 companies that generate sales with CallPage 
72% of all doctor's appointments booked online have been booked over phone reservation.
If you use Google Adwords or SEO to redirect traffic to your clinic webpage - CallPage will be the best tool to assist your potential customers to book a visit with you over the phone.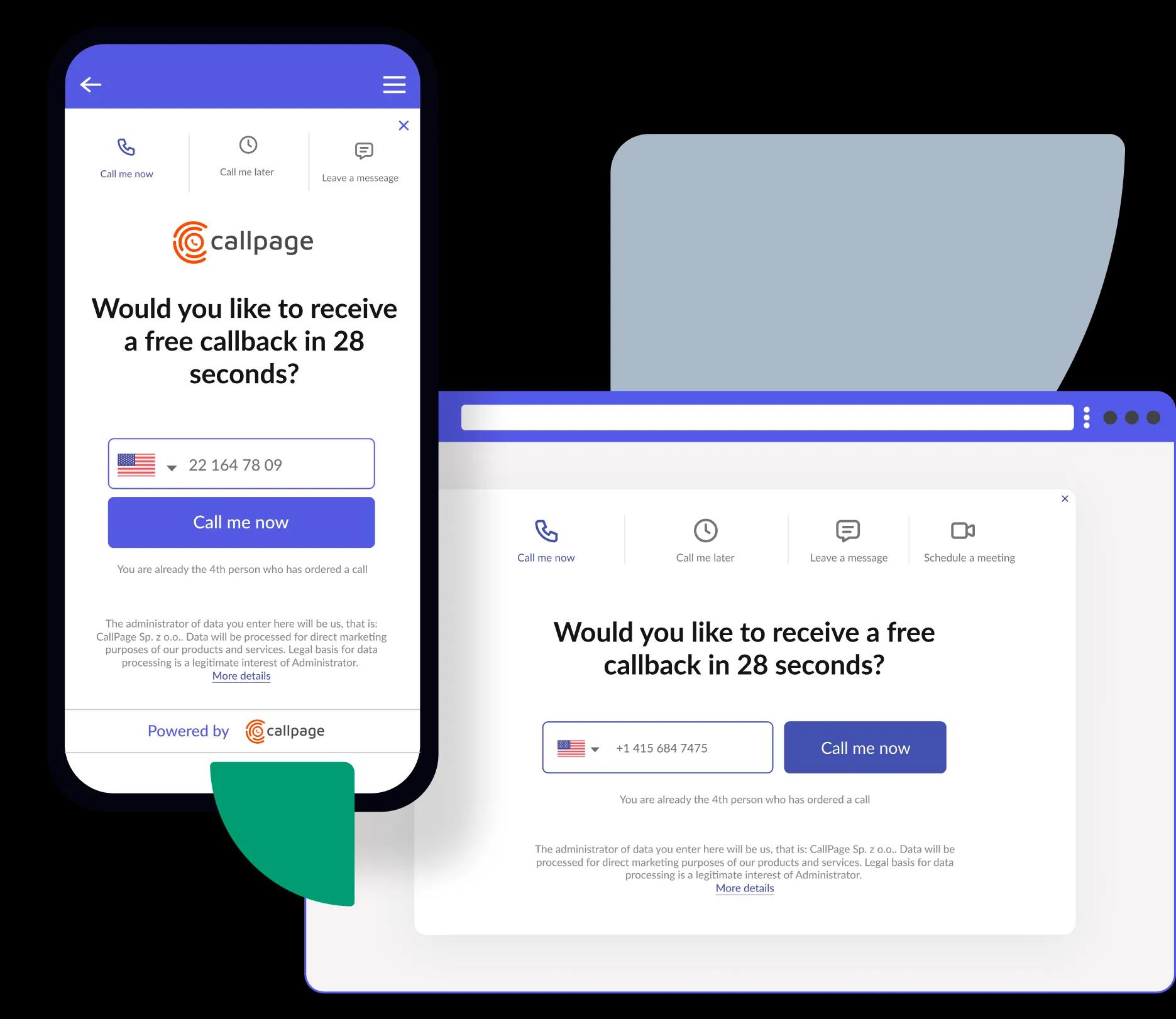 Only 28 seconds to connect with your patients.
The most seamless way for patients to connect with your staff. No more missed calls.
By using the handset icon on your site, your patients can order an automatic return phone call. The guarantee of a fast connection makes them more willing to contact you and leave their number. Each call is automatically connected to the first available consultant on your end who can efficiently arrange an appointment or answer questions.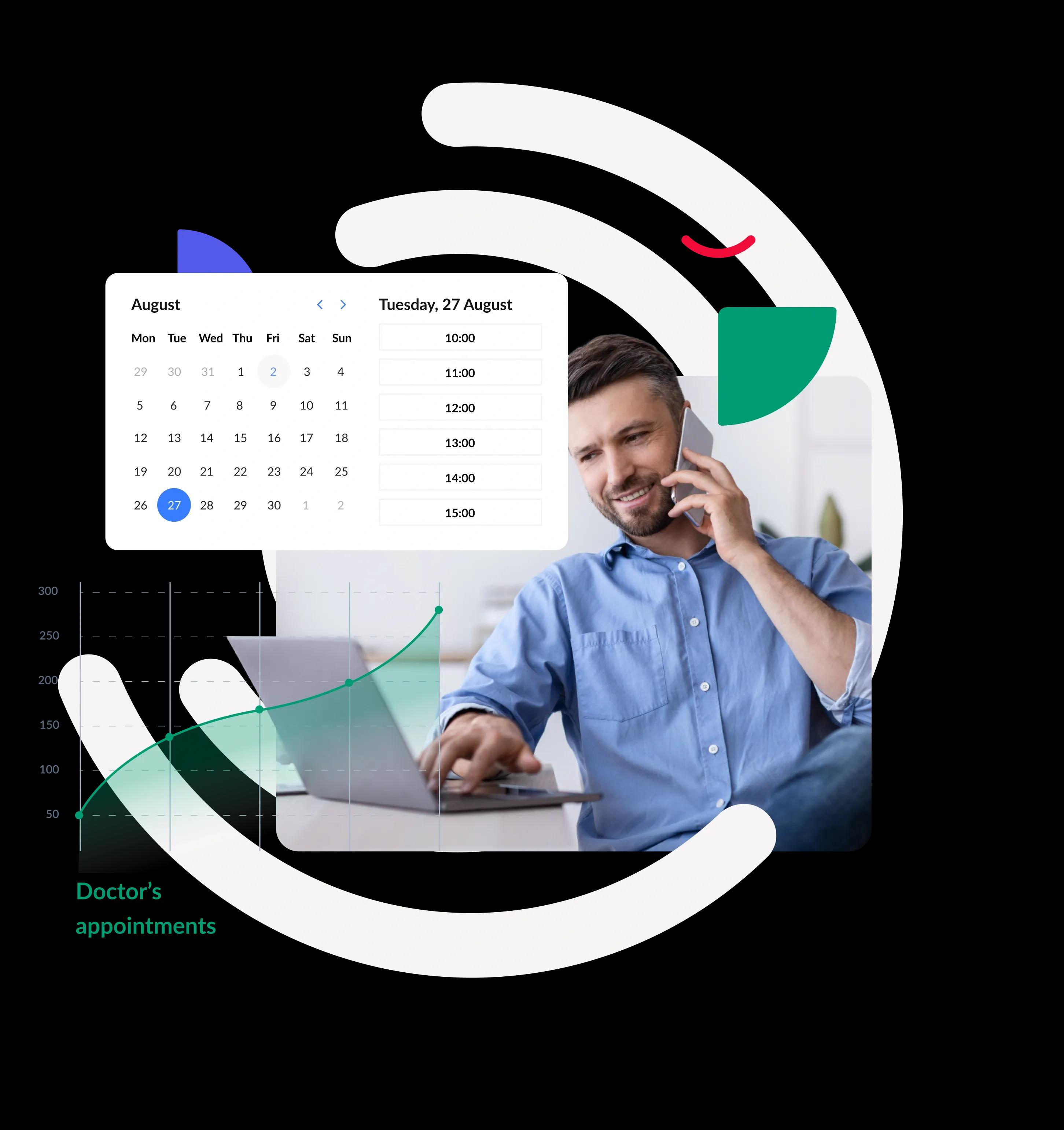 Use CallPage Meetings to allow your patients to book a visit directly from your website.
With CallPage Meetings, patients can easily book a visit from their computer or mobile device. You'll be able to provide your patients with the convenience and assurance that they need when looking for healthcare services! Make your patients' booking experience as effortless as possible.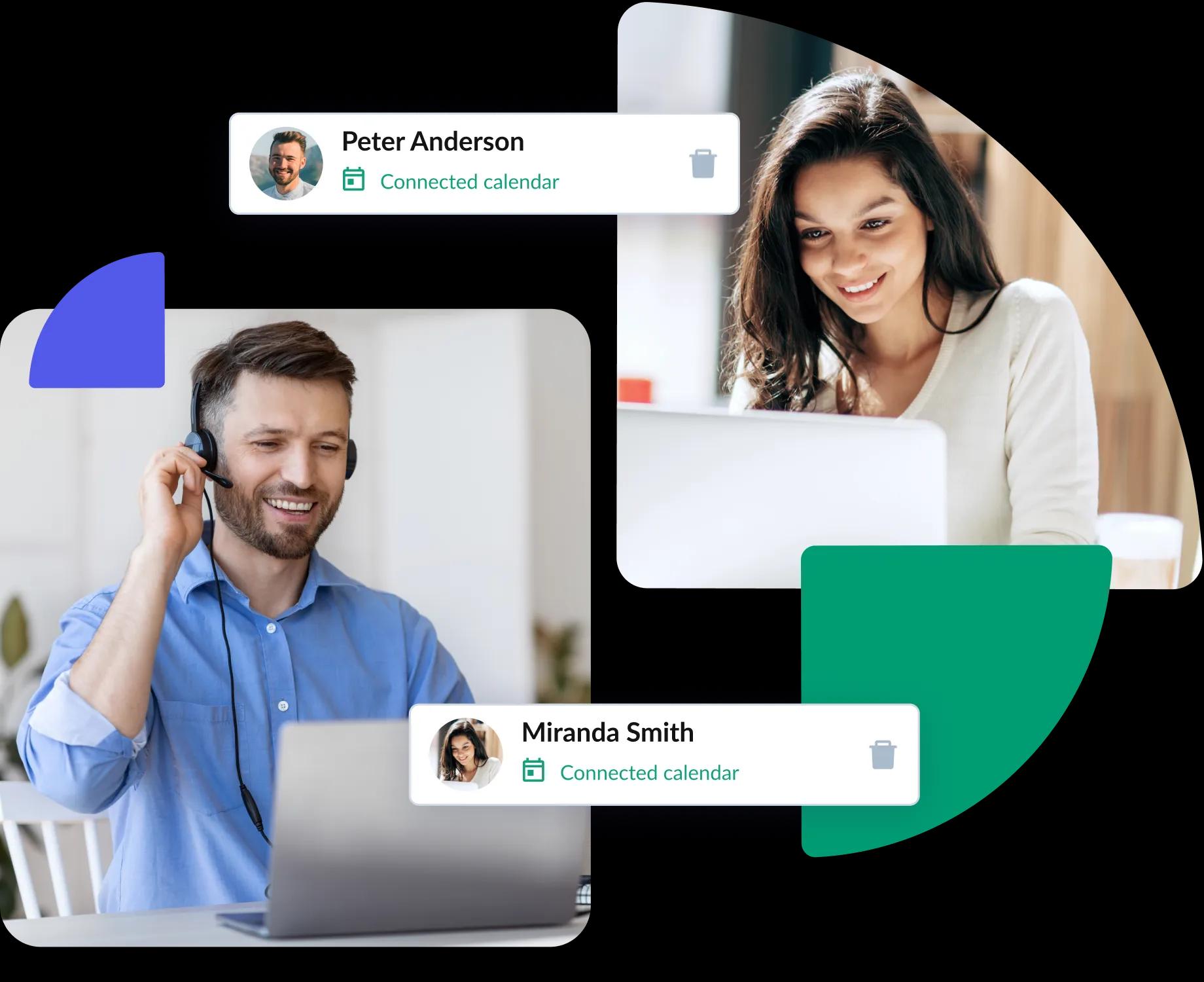 Connect CallPage to your team calendar or your existing tech stack.
Keep all data in one place so that you can work in a more organized and efficient way.
Connect CallPage Meetings with your team calendar. Depending on what the patient chooses in the booking form, you can route them to a particular team staff member and present the user with the available hours. Everything is done quickly and comfortably for your customers and your medical staff.
200 more leads
Our clinic focuses primarily on innovative solutions. We stick to this principle both when it comes to the quality of our services and when it comes to customer care. As soon as we heard about a tool that can help us improve our customer service, we immediately decided to test it. We were not disappointed! Thanks to CallPage we contact people who land on our website in 29 seconds - our customers appreciate it.
200 more leads

Better lead response time

Improved sales process
Start generating leads today!
Get a 7-day free trial now,
set up the widget on your site, and see how many more leads you can capture with CallPage
No credit card required

10 minutes set up

7 days fully-featured free trial
Free Trial
Get Demo