Our values
Customer Obsession

Customers are at the heart of our products.

1% mentality

We believe in getting 1% better every day as incremental, consistent growth.

Teamwork

We help each other through highs and lows.

Ownership & Accountability

We hire the best people and trust them to do the right thing.

Respect

We maintain open and honest communication with each other and our clients.

Hustle

We don't wait for opportunities, we create them.
Our Story
We have been operating continuously for 7 years in more than 50 countries.
We wanted a solution that would not only boost conversions but also foster meaningful connections between companies and their audiences. 
Thus, in 2015 Callpage was born! Since then it's been helping customers across 50 countries generate valuable contacts for over 70k calls each month.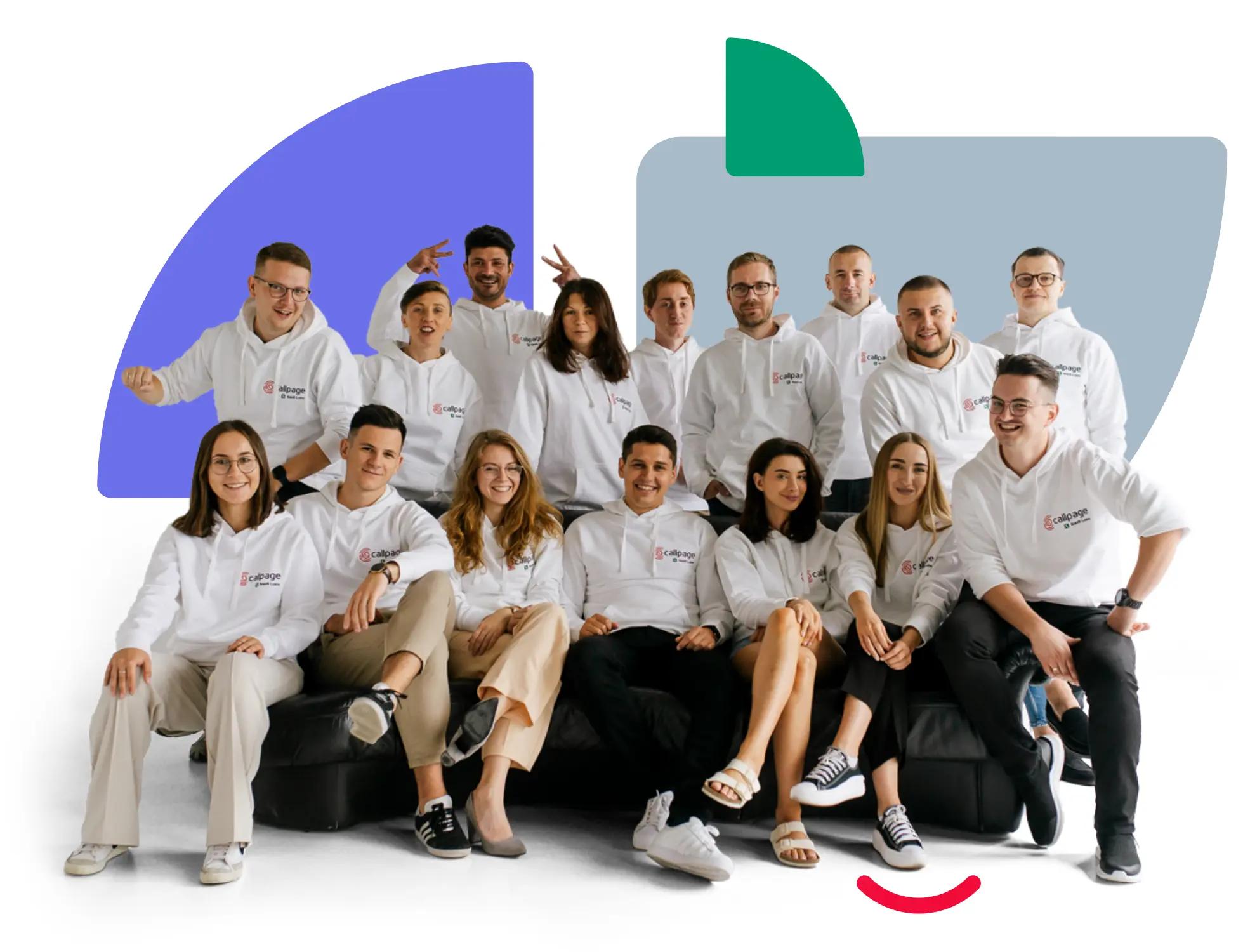 Our team
CallPage is a team of dynamic individuals striving to make the most of every opportunity and holding our core values close. 

Our team is proudly composed of 30+ pros from product development, support & customer success as well as sales & marketing – all devoted to helping you reach your peak with CallPage!
Start generating leads today!
Get a 14-day free trial now,
set up the widget on your site, and see how many more leads you can capture with CallPage
No credit card required

10 minutes set up

14 days fully featured free trial
Try for free
Get a Demo