Join more than 1,500 companies that use CallPage every day. 
Qualify and Distribute Your Leads Automatically
Route incoming calls and leads to the right sales team member faster and increase the chances of converting leads into customers.
Automated Call Distribution
Experience higher customer satisfaction with CallPage's Automatic Call Distribution system
Whether you run a call center or manage a sales team, our automatic call distributor seamlessly directs all incoming calls to the best available personnel. Use the lead distribution strategy to cut down on response time and elevate your team's performance. Assign your team members to departments or groups, manage their availability, and decide how to route incoming calls. Use the dual power of a virtual number and click to call.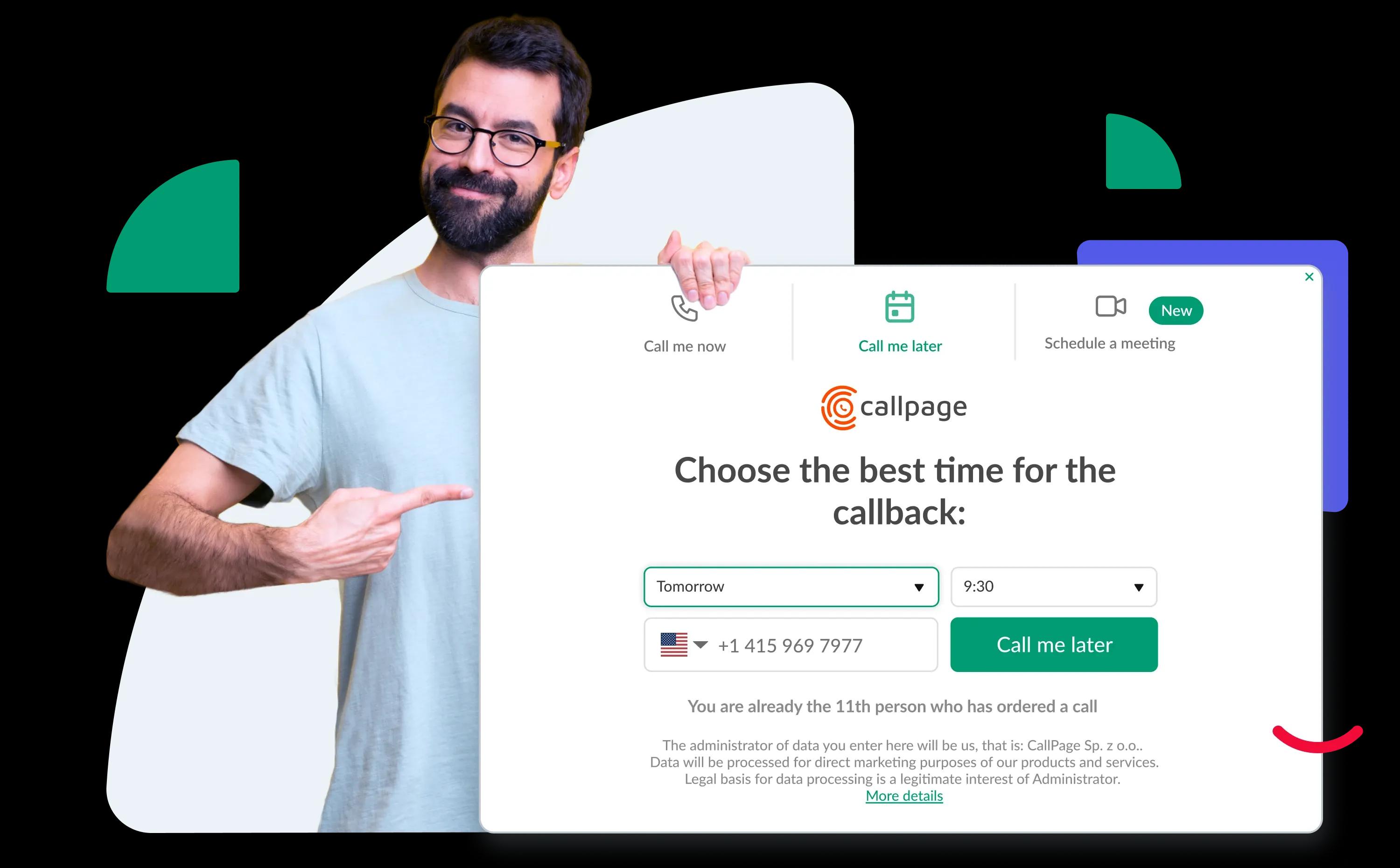 Callback Solution
Take customer interactions to the next level with our Click-to-Call feature
Instead of asking your customer to dial a number, offer them the most seamless experience with a click-to-call pop up. Your site visitors or customers can request immediate callbacks, and our system will connect them with the right person on your team in 28 seconds. Improve your sales process using distribution methods. Automatic Call Distribution and Click-to-Call make a powerful duo that takes your contact center to a new level. Convert more leads, create better customer experiences, and see unparalleled results.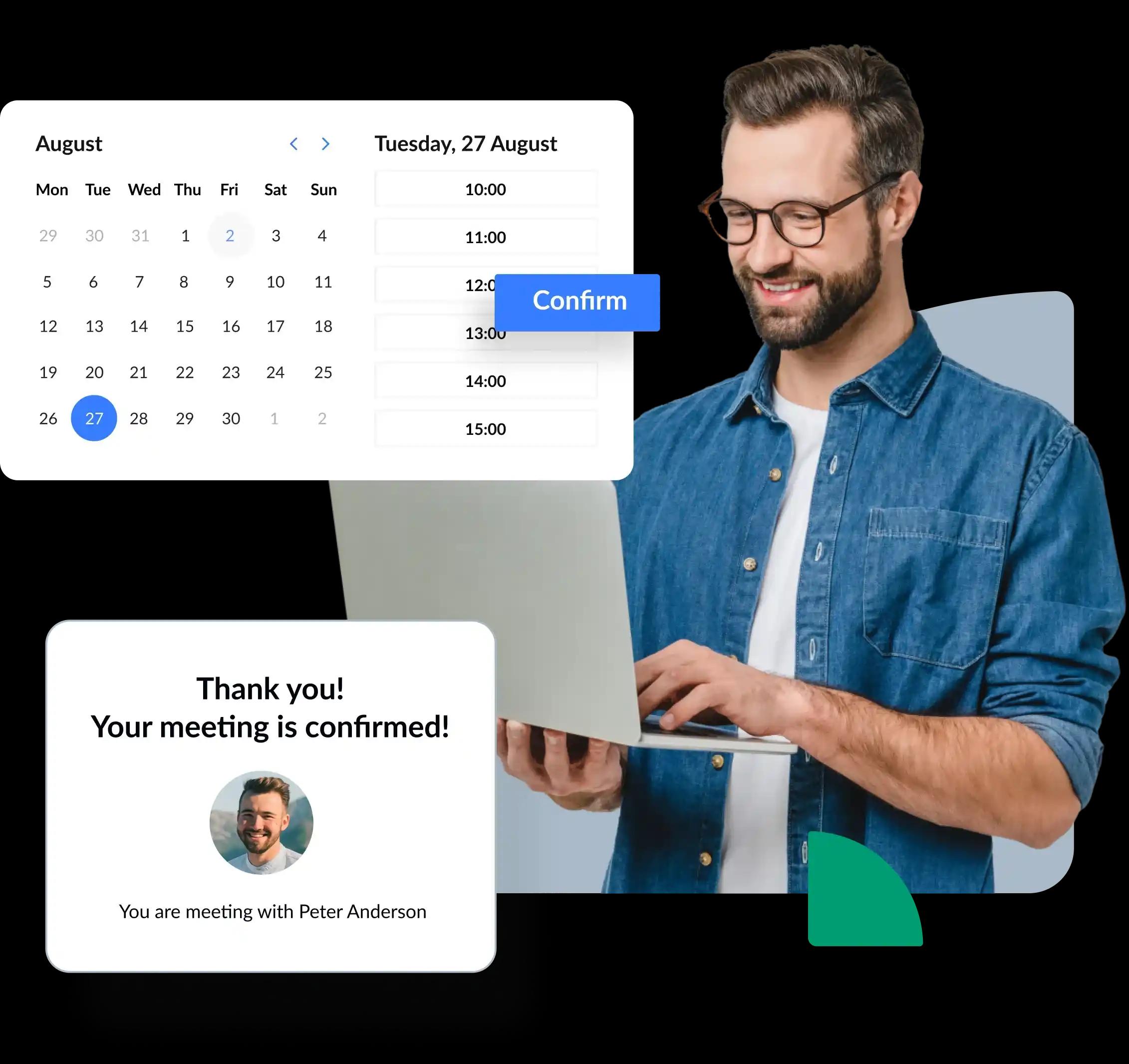 Lead Distribution System
Try CallPage Meetings and use its built-in lead distribution software
Ask relevant questions on your capture form. Gather more data about your leads and filter them by quality, location, language, product, and more. Distribute leads among your team based on data gathered in the form. Enhance your lead distribution process and direct incoming meetings to your sales reps in seconds.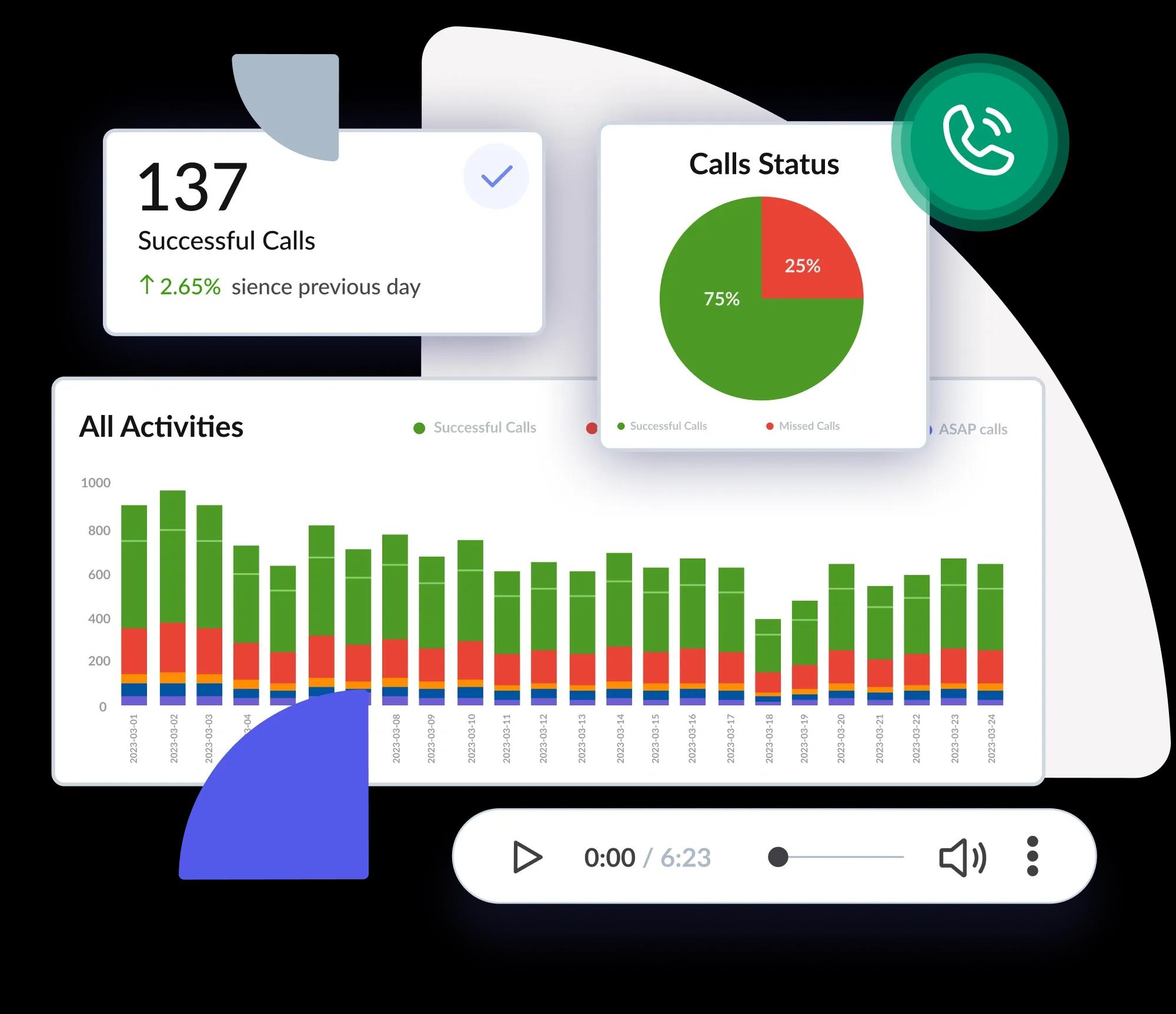 Call Tracking and Recording
Speed up call assignment and ensure effective handling
The CallPage system lets you track call sources, evaluate team responses, and analyze interaction quality. Comprehensive reporting features provide insights into operational performance and areas for improvement. Record incoming and outgoing calls to keep track of your conversations. Elevate your operations and deliver high-quality customer service with ease.
Direct All Incoming Leads Using Callback or Meetings
Meetings

Invite users to schedule an online or offline meeting with your team directly from your website. Route the meetings to the right person in seconds.

Calls

Allow users to request an instant callback from your company in less than 28 seconds. Direct the incoming call to the best sales rep.
Reach Your Customers Faster
Reduce your lead response time and make an immediate impression on your potential customers. No matter where your site visitors choose to call or meet, they will be contacted within seconds, not hours.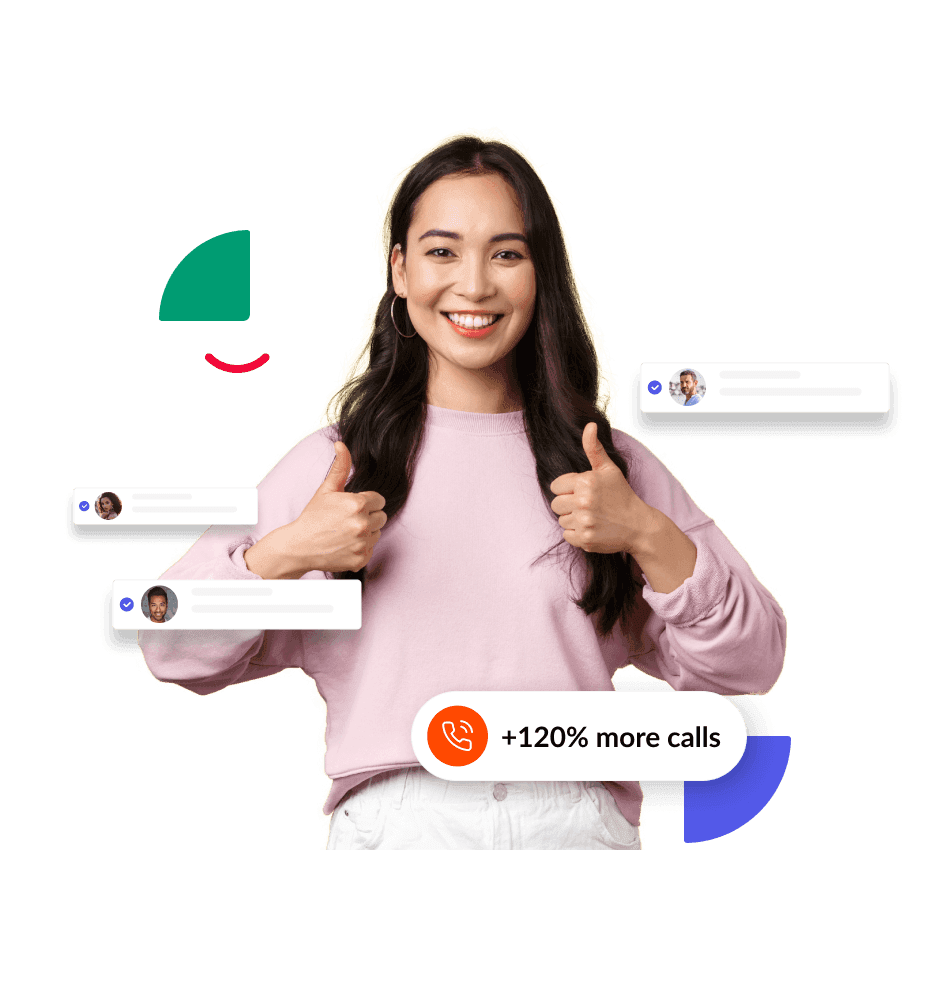 Don't Limit Your Growth. Capture Leads and Calls Wherever You Want:
Add to a dedicated landing page
Link to your Facebook campaigns
Add CallPage links to your emails and mailings
Integrate Callpage With Your Favourite Tools
With our native integrations, you can ensure a stable and customized data transfer between systems. With Zapier integrations, you can connect CallPage to over 4,000 different tools and make your teams' work seamless. 
See all integrations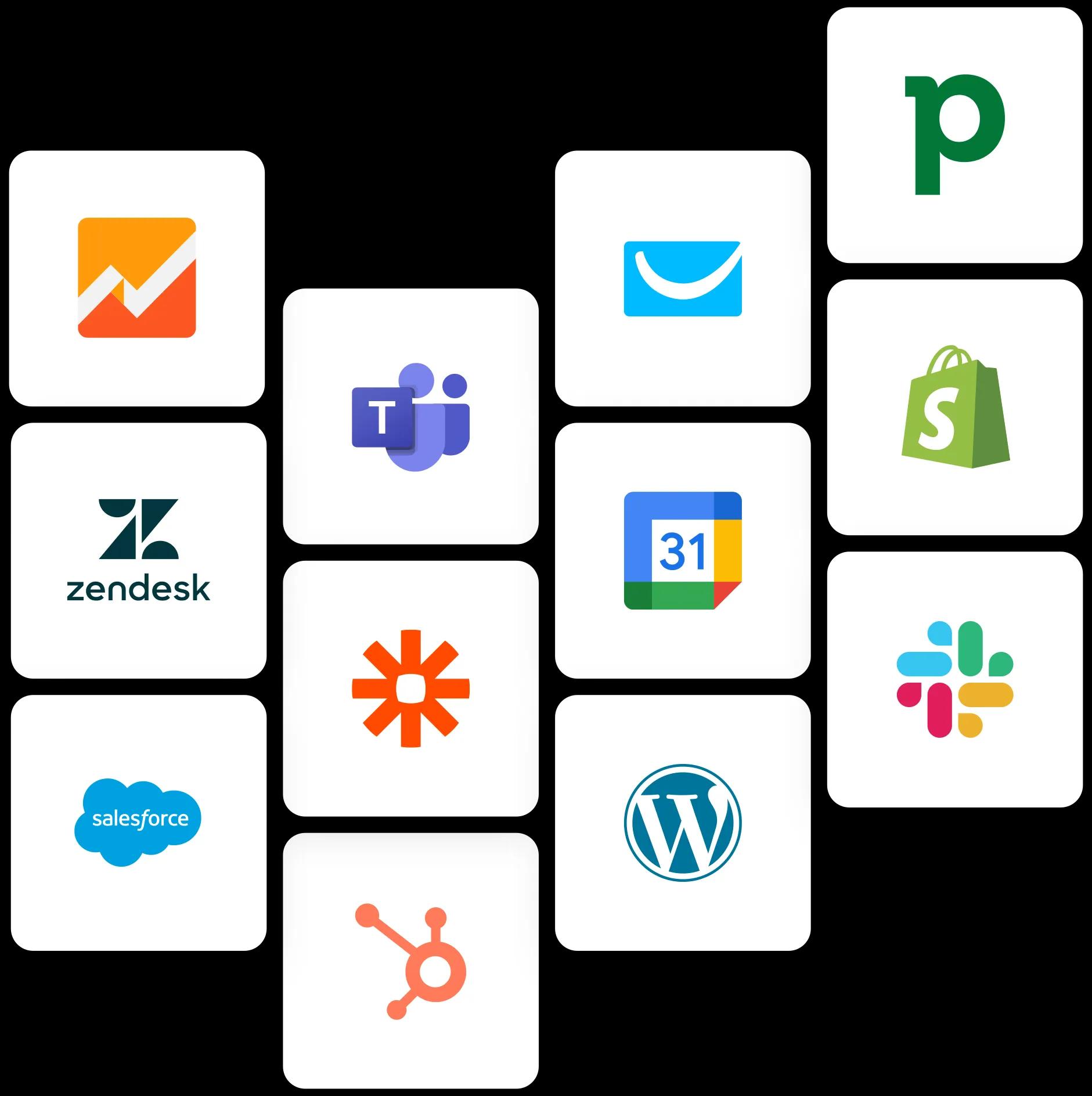 Start generating leads today!
Get a 14-day free trial now,
set up the widget on your site, and see how many more leads you can capture with CallPage
No credit card required

10 minutes set up

14 days fully-features free trial
Try for free
Get a Demo