Join more than 1,500 companies already generating leads with CallPage.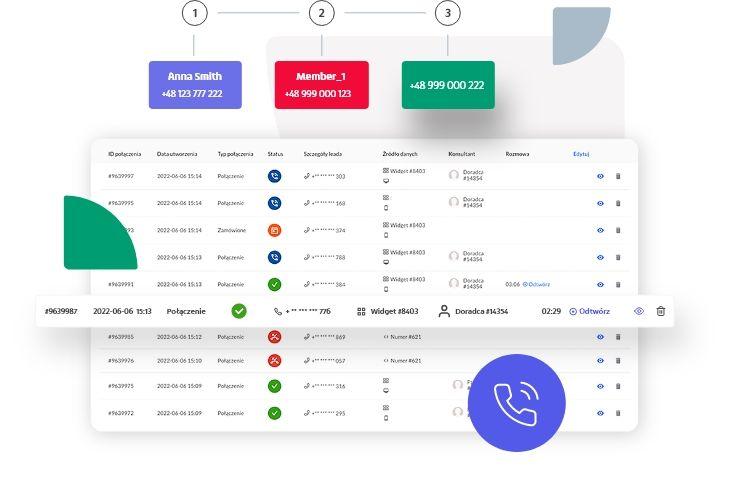 Use local or international phone numbers for your company, with options from over 30 countries.
Build a business phone system in your company and distribute calls to the right people or departments. 
Record your personalized voice recording and messages and keep customers on the line, ready to convert.
Keep track of all calls coming into your company and never miss something important. 
Our call recording software helps you evaluate the performance of consultants and team members. 
Check all relevant metrics for each department and consultant and measure the workload of your employees during specific periods. 
 
A Virtual PBX ensures you handle incoming calls more effectively and exceed your customer's expectations.
Shorter waiting time

Answer customers' calls faster than before. Everything happens automatically within the CallPage application, enabling you to provide faster service.

Fewer missed calls

With personalized IRV messages and a queuing function, callers can stay engaged while waiting on the line if they're not answered immediately. 

Organize your staff

Your teams no longer have to handle irrelevant calls and waste time transferring calls to other departments, as each call goes directly where it should. 
Combine the CallPage widget with Virtual Phone Numbers for more efficient conversions
Add a virtual number to your CallPage account to track all company calls in one place and make decisions based on more complete data. Get more calls by adding the CallPage widget to your site today!
Learn more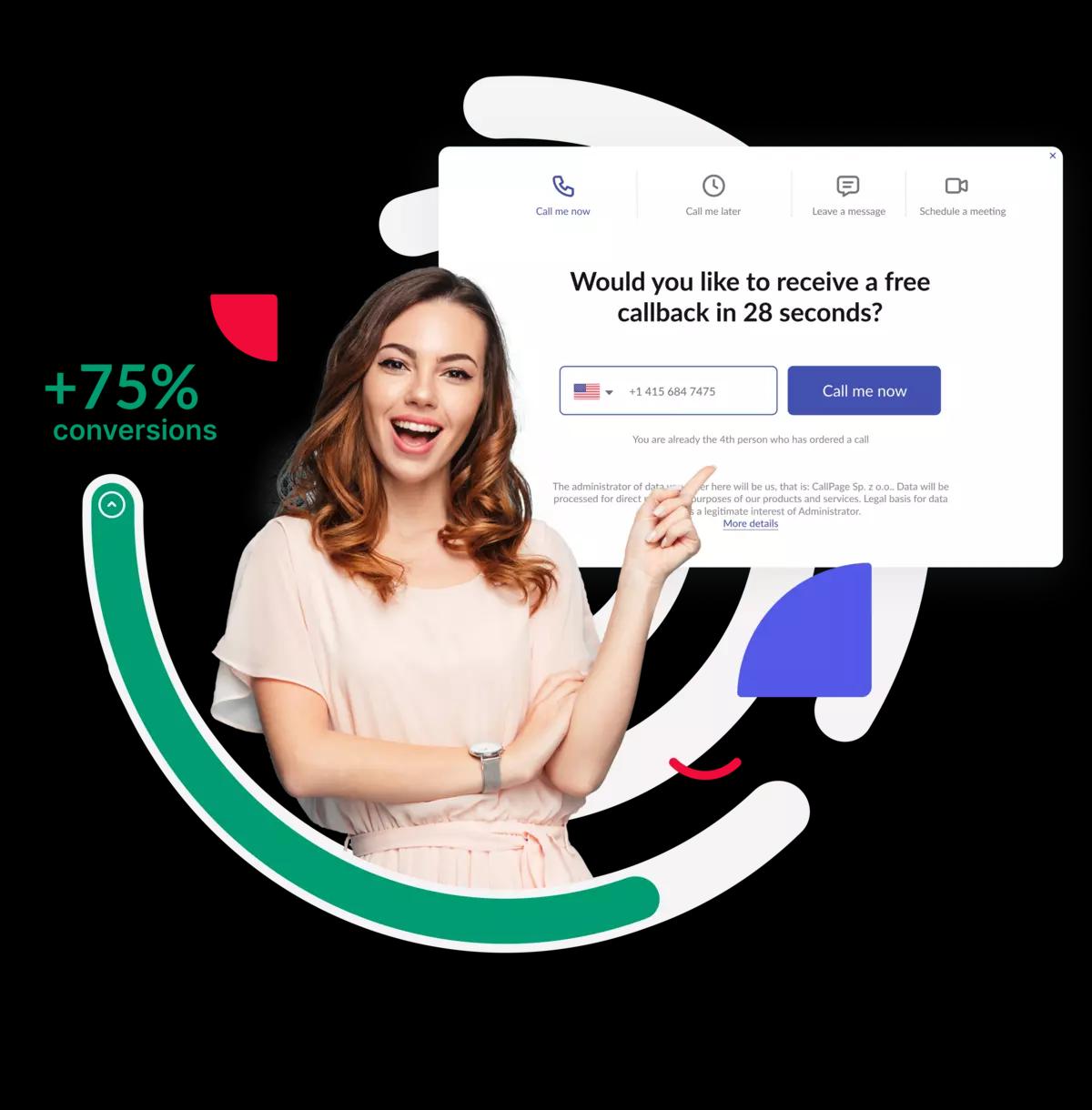 Start generating leads today!
Get a 7-day free trial now,
set up the widget on your site, and see how many more leads you can capture with CallPage
No credit card required

10 minutes set up

7 fully-featured free trial
Free Trial
Get Demo