Meeting Scheduling Tool That Captures Leads
Our online meeting scheduler helps you seal more deals with potential leads. CallPage invites users to book a meeting from your page seamlessly. With just a few clicks, they can schedule a meeting with a specific team member at a specific time. Both online and offline. Try out one of the top meeting scheduling tools!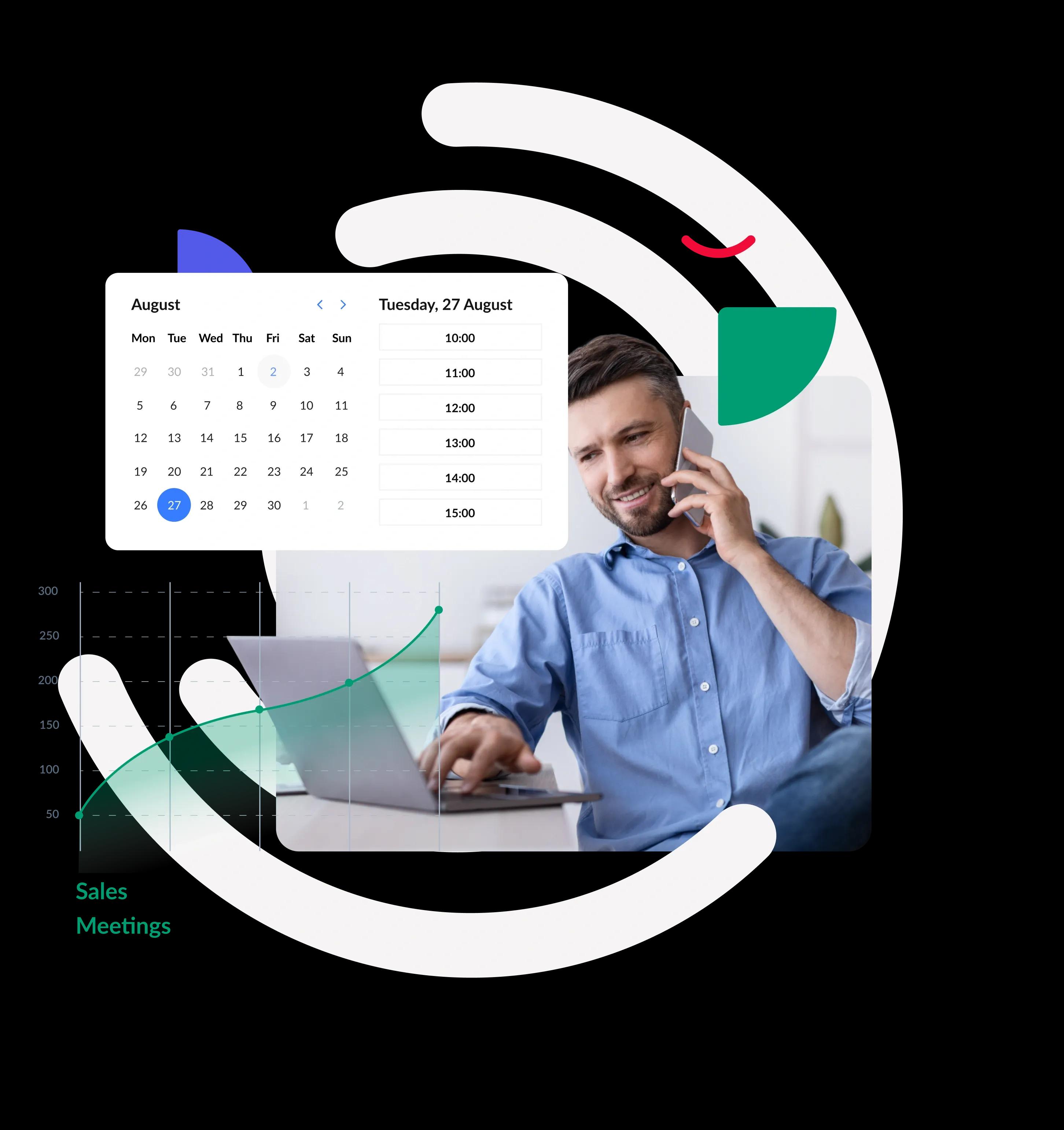 Join more than 1500 companies that generate sales with CallPage 
Schedule Meetings Using a Pop-up or Booking Page
Invite users to book a meeting with your team before they leave your site. Minimize distractions and keep your potential leads on-site while they take the next step with our user-friendly meeting scheduler.
Schedule More Meetings, Faster
Increase the number of sales meetings by using pop-up invitations or streamline the booking process by embedding Meetings directly onto your website. Utilize direct links to easily schedule meetings with existing prospects. With CallPage, you can schedule more meetings and reduce the time to lead.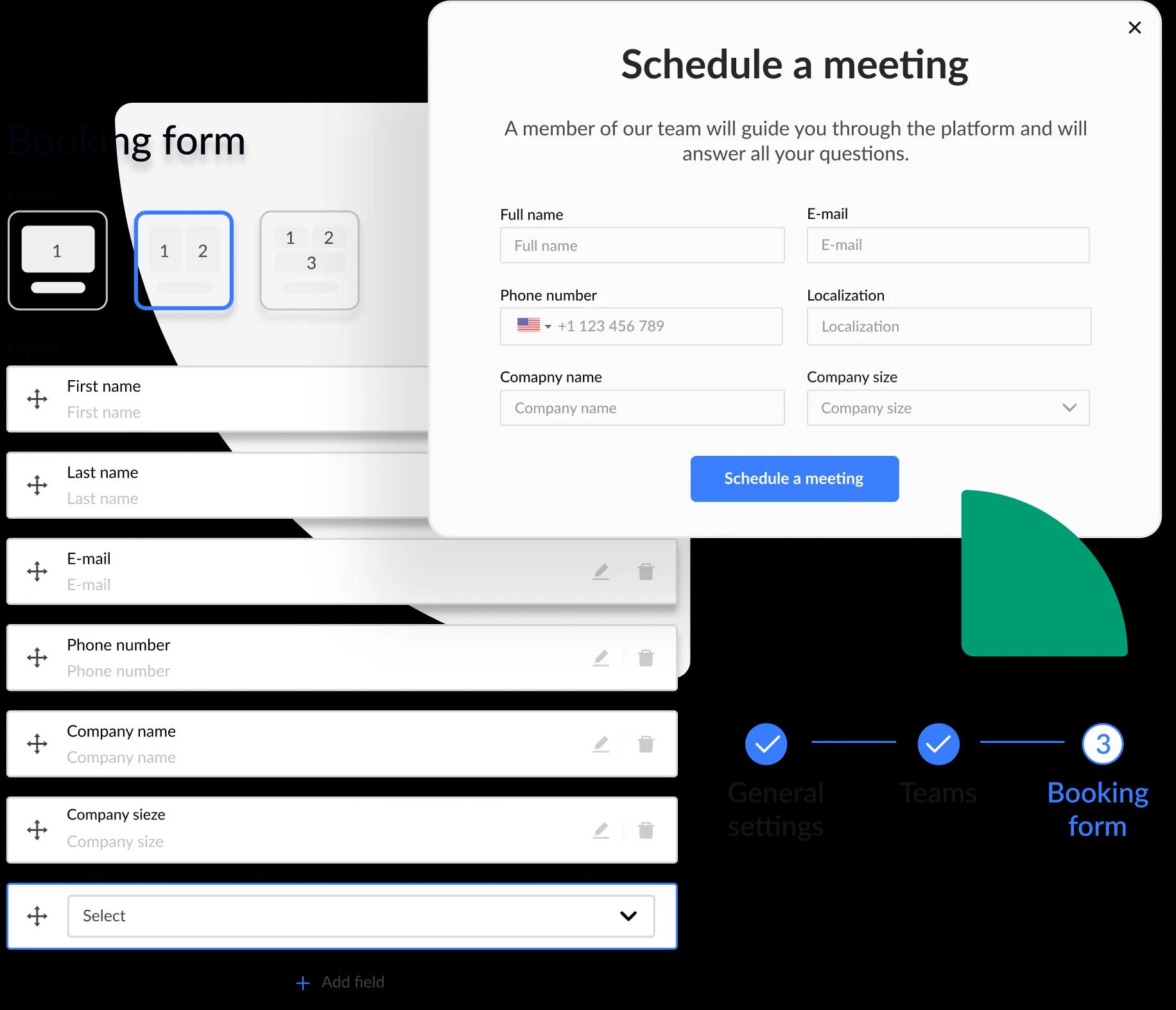 Easily Edit the Booking Form
Customize the booking form and tailor fields to meet your specific needs. Whether for online meetings with your sales team or live meetings at your dental clinic, gather all necessary data before the meeting. Schedule appointments with site users and convert them into customers.
Redirect to The Right Person
Based on the response and contact information provided by the user, CallPage Meetings automatically selects the right person from your team. Within seconds, users will see the available time slots of the most appropriate person on your team. CallPage's meeting scheduling tools save time for both — your customers and your team.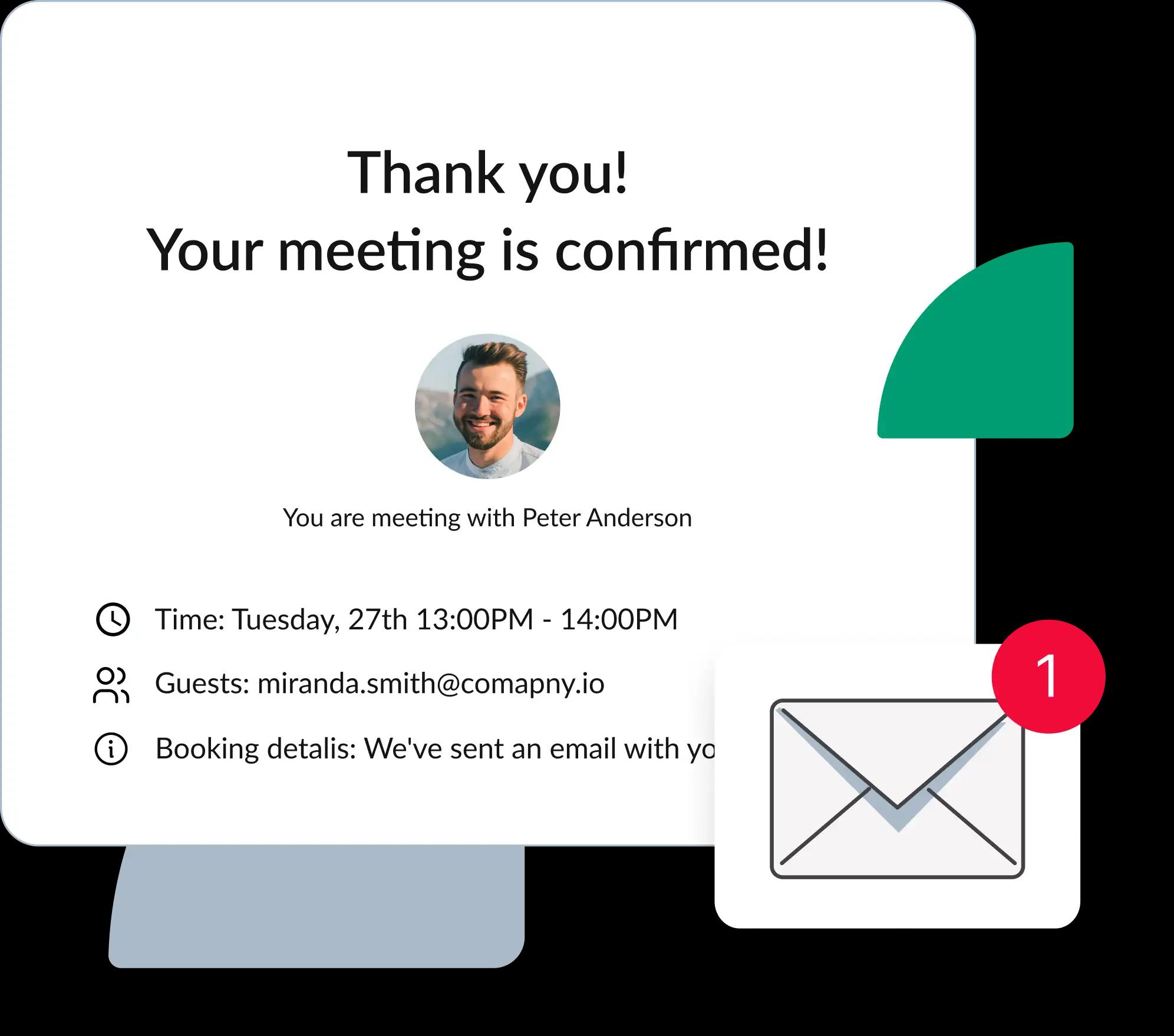 Automated Reminders
After users fill in the form, CallPage checks the availability of your team in the connected calendar (like Google Calendar) and instantly presents the free time spots for users. After specifying their ideal date and time, everyone receives an automatic email follow-up with meeting details.
Connect Meetings With Your Existing Meeting Tools and Calendars
No need to integrate and onboard staff with new software. You can connect CallPage with the most popular calendar apps (Google Calendar and Outlook) and group meetings tools (Google Meet, Microsoft Teams, Webex and Zoom).
Most Popular Features

Discover Our Most Popular and Highly Rated Features.

Create pop-ups that encourage connection

Create a lead capture pop-up that seamlessly matches your brand and increases the number of leads in your sales funnel. Encourage your website visitors to book meetings!

Edit and create fields

Ask users custom questions through the meeting scheduling tool. Use the answers to distribute these meeting requests and assign the right representatives. You can also use the information to help your team members prepare for the meeting better.

Sync offline or online events

Connect Meetings to the relevant calendars of people on your team. Add online meetings, and invite users to an in-person appointment using the same integrations.

Route the lead to a teammate

Based on the answers people give in the meeting scheduler pop-up, CallPage directs them to the most appropriate member of your team. Easily edit the rules and add team members as your team grows.

Choose how to remind and notify leads

Send meeting and call reminders to leads and team members via SMS or email, reminding them of their upcoming appointment.
Start generating leads today!
Get a 14-day free trial now,
set up the widget on your site, and see how many more leads you can capture with CallPage
No credit card required

10 minutes set up

14 days fully-featured free trial
Try for free
Get a Demo