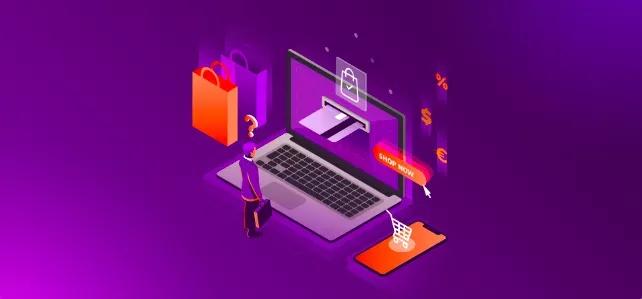 7 Proven Tips for Creating Incredible Ecommerce CTAs
You've probably seen dozens of CTA-related headlines on marketing blogs. They usually run something along the lines of:
"How changing this CTA's color quadrupled conversions."

Or: "How changing the text of this CTA boosted sales by 765%."

They're everywhere on the web. But they're also useless. Most of the time, at least.

Because here's the thing. Most online retailers see CTA case studies and think, "Great! Now all I need to do is implement the same changes on my pages."

And that's almost always a bad idea.

If running optimization campaigns for literally hundreds of eccomerce sites has taught me one thing, it's this: there isn't a formula for the "perfect CTA". There are changes that are likely to boost your conversions. Often significantly. But they should always be seen for what they are: ideas for testing.

The only way to find your own winning formula is by testing. And in this post, I'm going to give you seven proven ideas for running your own CTA tests. Implementing just one of them will likely lead to an increase in clicks and sales.

Let's dive in.
What Is a CTA?
It sounds like an obvious question, but it's worth fully defining the phrase "call to action". Because it's more than just a big shiny button that reads "Buy Now".

A call to action is an opportunity for visitors to take an action that corresponds with your ideal outcome for a page.

This definition is important because it underlies a key point: different CTAs have different purposes. Product page CTAs, for example, encourage visitors to add items to their basket, while subscription form CTAs are geared towards turning new visitors into email subscribers.
This means that each CTA must be purpose-built for a particular action, and what works for one outcome might not necessarily work for another.
1. Test Different Colors, Shapes and Sizes
Despite what some case-studies might have you believe, there isn't any definite data about the best color, shape, and size for CTAs.
Blue, red, green, and orange have been shown to increase conversions in several cases, and are useful starting-points. But it's also worth pointing out that these colors have hurt conversions in other tests.
The key point is to ensure that whatever color you choose makes your CTA stand out.
Pages with low conversion rates often have CTAs that get lost among other elements of the page or blend in too easily with the color scheme.
Your visitors should never miss your CTA. Once you've covered that base, you can then test different color, shape, and size variations from there.
2. "Demand" That Visitors Take Action
An "imperative phrase" makes a command. "Come here!" or "Leave me alone!" are both imperative phrases.
Now, you might think that ordering potential customers about is a sure way to lose them. But in an ecommerce setting, imperatives actually work better than other types of CTA text.
And there's more. Certain specific phrases consistently drive high conversions. These are a special breed of imperatives that people have been "trained" to respond to.
Here are some examples:
Add to Cart
Learn More
Buy Now
Shop Now
Sign Up Free

So, next time you're writing the text for your CTA, remember to order your visitors about it in a tried-and-true way.
3. Include the CTA Above the Fold
Only 20% of visitors scroll to see information below the fold on web pages. This makes it essential to show your primary CTA above the fold without requiring potential buyers to move down the page.
On mobile devices, in particular, people are more likely to make spontaneous purchase decisions without consuming large amounts of information.
If you look at the product pages of major online retailers, whether Amazon, ASOS, eBay, Etsy, and so on, they always place a CTA above the fold.
This doesn't mean that you can't include more CTAs further down the page. You might even want to copy Apple and display a floating CTA. Just make sure your first CTA is right up there with the headline and images.

4. Include Delivery Information and Security Seals Next to the CTA
"Buyer hesitancy" is a phrase that no online retailer wants to hear.
Uncertainty, one of the biggest conversion killers going, can come from any of a number of sources. But lack of information about the cost of delivery and ambiguous payment security are two of the biggest offenders.
Dispel doubt by showing delivery information immediately next to the CTA. If you offer same-day or free delivery, then you have even more reason to shout about your policy.
Also, include payment seals – like "Secured by PayPal" or "Norton Secured" – underneath the CTA to reassure customers that their payment details will be safe.
5. Build Urgency Around the CTA
As far as ecommerce is concerned, urgency is a fantastic emotion. The fear that a product might become unavailable, or that a discounted price will soon return to normal, can prompt visitors to make snap buying decisions.
Consider displaying the following information next to your CTA:
Time left for same or next-day delivery: "Order before 6 PM for same-day delivery".
Countdown timers (for sales, discounts, or promotions).
Sale end dates.
Low stock levels.
The number of people viewing an item (this works well on hotel booking sites).

Adding just a few urgency-building elements to the area around your CTA can boost clicks and conversions significantly.
6. Minimize Secondary Links.
Do you want your visitors to click the "Add to Cart" button or visit your social media pages?
Dumb question, right?
If you can't remove secondary links and buttons entirely, make sure they're minimized at the very least. On mobile, site headers and menus should be as unobtrusive as possible.
7. Make Mobile CTAs the Width of the Whole Screen
All pages on your mobile site should pass the "thumb test".
Most people use their phones with one hand, so make it easy for them to tap the CTA with either thumb. Ensure that the CTA is the full width of the screen, preferably above the fold (or as near as possible), and stands out from the rest of the page.
Mobile commerce (or m-commerce) accounts for nearly half of all ecommerce sales. And that figure is expected to grow in the coming years.
Mobile ecommerce optimization is often sidelined by online retailers who focus on what they see as the more important desktop experience. But, as the data shows, this is a big mistake.
Conclusion
Want to know the "secret" strategy favored by the big online retailers? It's what has enabled sites like Amazon to achieve a conversion rate that's more than five times the industry average.
What are they doing that smaller sites aren't?
Continuous, long-term testing.
Many online retailers take an "all-and-nothing" approach to optimization. Every few years they'll completely overhaul their site, doing virtually no A/B and multivariate testing in between.
A far better approach is to test and implement lots of small tweaks indefinitely. Optimization should be an ongoing process, not one undertaken twice a decade.
And armed with the tips above, you've got the perfect place to start. So, time to pick your favorite color for the first test.
Download the Growcode Ecommerce Optimization Checklist
If you're looking for inspiration for your optimization campaigns, or if you want to evaluate and troubleshoot your site, then you need Growcode's 115-point ecommerce optimization checklist.
It's probably the most comprehensive checklist of this kind on the web. Or anywhere, for that matter. Oh, and it's free too.
Start generating leads today!
Start a 14-day free trial now,
set up the widget on your site, and see how many more leads you can capture with CallPage
No credit card required

10 minutes set up

14 days fully-features free trial
Try for free
Get a Demo