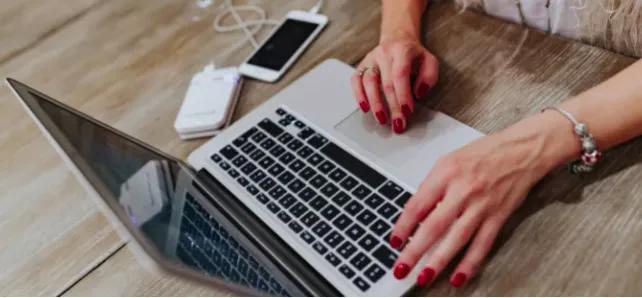 4 Enemies of Conversion Rate. How to Get Rid of Them?
It's not easy to successfully execute a CRO plan, especially when there are so many potential conversion optimization mistakes. It is important to find the right methods and strategies for your website, as well as to identify current conversion optimization errors that, if mitigated, can improve your conversion rates today.
4 Reasons of Low Conversion Rate
Ineffective Targeting
If you have a killer offer on your e-commerce website or landing page, but you getting absolutely improper traffic, then, of course, you'll receive no conversion. What's the point of getting 100 visitors when only five of them are interested in your product or service?

Even your CRO efforts will not make much difference, because your visitors do not need what you can offer. The only solution is to select such specific phrases (requests) which make your website clickable and starting research.

Analyze the existing customer base to find out who they are, what their needs are and how they were attracted to your company.
This can also expand research in your industry to find out which common users needs may be in the future.
When everything else fails, take a look at the types of people your competitors are advertising to, and think about what you can do to reach the same audience, or try to find a similar audience with slightly different needs.

The best tool for determining the actions of website visitors are Google Analytics The following information is available in this service:

what causes user's interest;
what repels;
referrals;
filling out forms and more others.
Weak Calls to Action
70% of B2B small business websites don't have a strong call to action. And this is a huge mistake!
Help your visitors to make a decision, tell them which section of the site they need. To convince site visitors to do something, they need to be invited.

The CTA button ("Buy", "Add to cart", "Subscribe to newsletter", etc.) should stand out against the background of other elements.
It is not advisable to place more than one button on the page.
The call on a button should answer the question "What to do." You can use possessive pronouns ("Use my discount", "Pick my product", etc.).

A good call to action does several things to encourage users. This gives a sense of urgency, it convinces a person that they need to buy immediately. It does not require too much effort or commitment, so users will follow the action without worrying too much about the potential consequences.

Use the words expressing the action that you want to observe in the visitor's performance. And don't forget to conduct A/B-testing of several options for the call.

Successful e-commerce websites indicate the end date of promotion and bonuses that can be obtained. E-stores are even ready to compensate for the difference in price if the buyer finds the same product cheaper.
Insufficient information about the product.
We noticed that in some e-commerce websites, very meager, distorted or unreliable information about the product is given.
It happens when the actual price of the goods significantly differs from the indicated one. Obviously, visitor doesn't have any desire to make a purchase after that.

So pay attention to the following points:

Product description. It should be complete, clear and specific, with a listing of good's characteristics. It's a description that inspires confidence and allows a potential buyer to solve the problem of choice successfully.
The product price. This is one of the decisive factors when making a decision to buy or not to. Indicated prices should be reliable! The best way to present the price flatteringly is to use the "strikethrough old price" method. You can focus on the "special offer."
Information about availability. Products that no longer appear on sale should be removed from your website. Use the "Notify me" button and indicate the date of expected receipt.
Product image. Add bigger, high-quality images with detailed views. Also, 360 degree view of images and zoom in/out options will be additional benefits. Don't forget to remove all watermarks from the images.
Lack of online customer support

According to Andersen Consulting, 62% of consumers prefer to buy from online stores powered with live chat support.

When a store manager answers questions, gives advises and recommendations, the client feels important and needed. Maintaining this feeling is necessary.

A few tips:

Process orders quickly.
Send information about the status of the order by email.
Inform about the delivery time.
Specify the phone number for communication, the city and the address of delivery.
Interact with the client, but don't intrude. Propose to subscribe to email-newsletter informing about new products and promotions, to participate in the loyalty program, etc.
Call back to clients as soon as they have filled a form.

This problem can be easily solved by CallPage service. Moreover, you can use CallPage as an automation of the call center. It allows you to record phone conversations, analyze the effectiveness of operators with the accumulation of contact data of potential buyers, analyze reference sources as well and many others.
Start generating leads today!
Start a 14-day free trial now,
set up the widget on your site, and see how many more leads you can capture with CallPage
No credit card required

10 minutes set up

14 days fully-features free trial
Try for free
Get a Demo