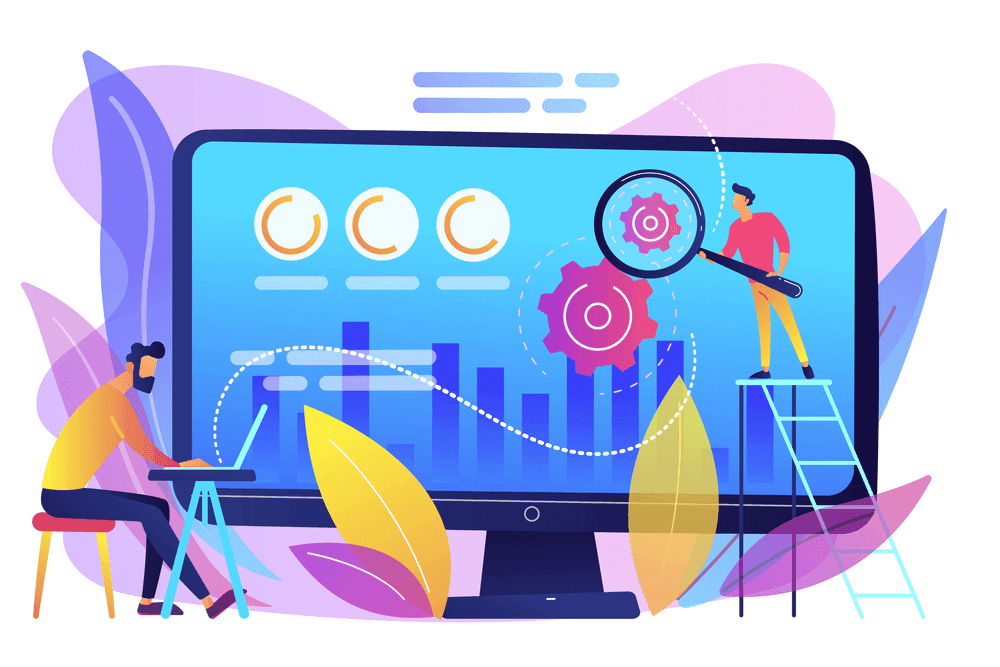 10 Website Errors That Is Hurting Your Business
Every company can generate leads via a website. However, its potential depends on a number of key issues. Sometimes it is not enough to apply all the good practices. You need to know as well what you should not do. Meet the most serious errors, for which the company B2B lose time, money and customers.
Not defined target group
The website operates as any other form of marketing and sales. The messages, which will be on it must be tailored to the audience. Both the information and the language should be appropriate to the industry.
To define the target group will help in creating a 'person'. Think about your typical client. What are they doing and what their aspirations are. Thanks to it you can specify not only the industry of potential customers but also their characteristics, which can be helpful during interaction on the website. Knowing the expectations of customers, it is easier to create messages that will appeal to them from the first meeting with the brand.
Too much content
One of the important factors for website success is its simplicity. This is one of the easiest mistakes because it is hard to resist the temptation to add more (fantastic of course!) The advantages of the company, service, or product. It turns out, however, that exaggeration can reduce the conversion page.
Remember that Internet users do not read-only scan texts. That is why it is good to communicate with customers by:
titles
bold
bullets
graphics
Lack of USP (unique selling proposition) or VP (value proposition).
The first thing that visitors see at your site should be the most valuable sales argument you have. Highlight it to quickly and directly communicate with potential clients. USP may refer to a specific product that you promote or some impressive data about your business. To select USP, check the effectiveness of different messages.
Be sure not to confuse the USP with the CTA. USP should present the main advantage of a unique sales argument, and the CTA should encourage interest by USP to perform a specific action.
Lack of CTA (call to action).
There is nothing worse than getting a visitor's attention and then do anything with it completely. People need to see the next step, lead by the hand, to indicate direction. If they do not know what to do, they will leave the page. This means that excess of CTA could harm as much as his absence.
B2B companies cannot afford not including a clear CTA on their website.
CTA is a link or a graphic, which encourages internet users to perform a specific action, usually by a specially prepared landing page. CTA should distinguish by, e.g. color or shape of the button on the page. Every CTA element should be clearly visible on the site, to attract the eye and encourage to take action.
Lack of useful information.
Anybody need to be convinced that your website should be a source of content not just for search engines, but first of all for your customers. Many companies forget that the information should give customers the true value of the company's site.
Helpful and useful content will attract potential customers and inspire their trust. It is worth to share professional and expert knowledge of the industry by leading blog publishing ebooks or infographics. Content marketing is now used by lots of companies, especially industry leaders.
Excessive self-promotion.
Most the of B2B companies publish on their website only information about products, services, and about their selves. Press releases, information about success, achievements etc. They imply that everything revolves around them. It is a mistake, and you need to understand that corporate website should not only be about them.
Of course, the website is a showcase of the company, where should appear information about the products or services of the company. However, it's about the value interesting for potential customers. Create the content on the website, and show the benefits clients would gain by using your solutions.
Unattractive appearance of the website.
You can easily see that some B2B companies, especially those from manufacturing industries and construction, are old. Many of them were created many years ago and have not been updated since that time.
Regular updating of a website is very important because of the visibility in search engines, as well as on the ability to generate leads. It is advisable to change the page every 2-3 years and updating it more often.
No visual content.
Attractive content and messages must be equally visual attractive. 90% of the information reaching the brain is visual data and images and are processed by the brain 60 000 faster than text. Make sure that on your website visitors can find at least one image/graphic/photo.

Photo/image/picture should:
attract the eyes
communicate content
fit the website
do not stand out in contrast with the site
be attractive to encourage the involvement
Lack of inspiring trust symbols.
If your B2B Company wants visitors to be interested in your website, you should inspire their trust. This is especially important for companies which offer products or services with substantial value. A potential customer wants to be sure that he is interested in a reliable company.
Confidence is rising by symbols that confirm the quality, skills, achievements, as well as testimonial of satisfied customers. If you want to raise the conversion on the website, e.g. place customer statements or video testimonials at the place where the customer may decide to buy.

Lack of contact forms.
Besides the lack of CTA, lack of contact form is also one of the common errors. Imagine that the visitor entered on your website, interested in your product, and for some reason … left website. He did not leave any contact, so you cannot contact him.
You lost a potential customer. When your business does not have customers, you do not earn. So, be sure that on your corporate website are some forms through which visitors will be able to leave their contact details, e.g. e-mail or phone number.
We do hope that these tips will improve your corporate website to serve business goals better. Remember that the best way to improve the conversion of the site is just to work on it. Test different solutions – change text, graphics, CTA, and do not forget to measure the effects. Good luck!
Start generating leads today!
Start a 14-day free trial now,
set up the widget on your site, and see how many more leads you can capture with CallPage
No credit card required

10 minutes set up

14 days fully-features free trial
Try for free
Get a Demo