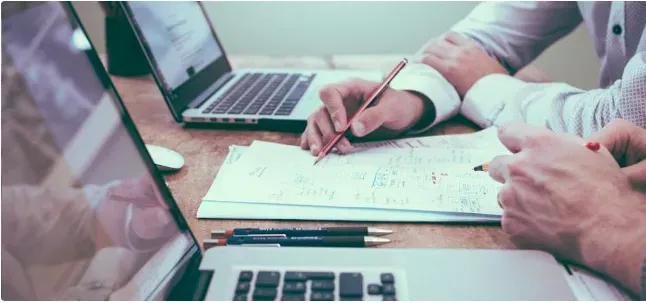 9 Tricks For Increasing Your Conversion Rate Like A Rockstar
Are you familiar with the situation when the item prices of your online store are competitive, the offers are narrowly targeted, the landing page is tested hundreds of times, and the conversion is so high that it's even unbelievable? Still dreaming of such things? Have you ever wondered what causes low conversion and how to deal with it? Well, sit back, cause we will consider 9 main factors that affect the conversion of the website.
Customers often prefer phone contact with the company, and this preference will not change soon. Accordingly, instead of avoiding this form of contact, try to be a world champion of telephone conversations. Maintain a good model, and avoid bad practices that can ruin your business.
1. Targeted traffic.
Segmentation of the audience is an important stage for creating truly conversion advertising. Ignorance of your target audience entails either a complete product failure on the market or a significant increase in budgets to promote it.
Always look for reasons and occasions for consuming the goods in order to represent the nature of your consumer accurately..
2. Design.
The impact of color and design on sales is a very interesting topic. As you know, visual images play a significant role in the process of making decisions by users or customers. The design of your site determines its overall appearance.
There are quite a lot of facts from real practice when businesses have achieved sales growth, increased conversion or made a new product popular, just by changing the website color.

3. Convenient navigation.
Navigation should be as simple and easy as possible. The user must have a clear vision of which site section he is located and how provided information might come him in handy.
With today's fast-paced way of life, many users prefer to browse their favorite sites on the go, so navigation resources should be thought out to detail. Otherwise, the site attendance will fall.
4. Call to Action.
You can have a flawless selling text and a mega-offer. But if it is difficult for the visitor to understand how to accept it, your conversion rates will tend to zero.
Don't overload the site with a lot of sonorous calls to action. Avoid two calls to action besides, for example, "write to us" and "order a call." Select one, and place the second in several lines below.
5. Special offers and gifts.
It always works everywhere – both offline and online. It is essential when browsing your site, users find some benefits (or interest) for themselves. Banners with promotions and special offers blocks are catchy for a potential customer, and if he was looking for similar offer the chances that he is converted into a client are increasing.
6. Information about the product.
If visitors see a long unstructured text instead of briefly, useful and accessible information, it is highly likely that he'll leave the site. Provide him sufficient information and enough details about your items: list the product characteristics, answer the questions about delivery, payment, guarantees and don't forget about quality photos from different angles.
7. Content.
The site which contains useful content is interesting for the visitor, accordingly, it raises the level of trust to the resource and the desire to perform the targeted action, and, as a result, increasing conversion. Text content should be unique, exciting, structured and competently written.
The availability of unique images and informative videos will positively affect the level of conversion as well.

8. Lead-Capture Forms.
Make the lead-capture forms on your landing pages more "friendly" to users for whom the speed of filling and protecting personal information is highly important. It is enough to ask a user for only "basic" data: name, e-mail address, phone number (if you prefer this type of communication with a potential client).
Ask for surname, age, marital status, passport details, postal code, residential address, credit card number and so on – is the way to reduce conversion and increase the "bounce rate."

9. Testimonials.
Feedback is one of the forms of social approval. In this case, both the quantity and quality of the responses are important.
According to one study, 88% of consumers heed the online advice in the same way as personal recommendations, and 72% of respondents admitted that positive feedback on the Web make them trust the company more.
These are the main points that in one way or another, can get started on how to improve your website. But remember that the key to a highly converting website is to test, test, test. Figure out what works best for your business, and then run with it.
About Author:
Forbes 30 Under 30 Europe. Digital Marketer. Speaker, Author, AI passionate. Co-founder at CallPage – Callback Automation and co-founder at Certifier – Online Certificate Creator. Areas of expertise: product design, marketing technology, and B2B sales.


Start generating leads today!
Start a 14-day free trial now,
set up the widget on your site, and see how many more leads you can capture with CallPage
No credit card required

10 minutes set up

14 days fully-features free trial
Try for free
Get a Demo