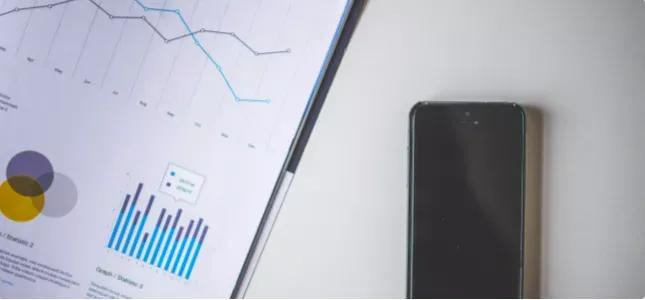 Business Is All About Relationships: Interview with John Doherty [CREDO]
John Doherty is an Entrepreneur and Growth Marketing/SEO consultant based in San Francisco. We were excited to ask John some questions about growth marketing and some advice for startups which seek to acquire more customers!
John Doherty helps marketplaces grow through B2C customer acquisition via SEO, email marketing, and content. He used to work as an agency marketer and consultant. In 2013 he founded Credo to bring transparency to the consulting world and help businesses find the right consultant to grow their business. Credo operates around three main pillars: Transparency, Quality, and Rights. John also has a blog on which he writes about growth marketing, SEO, and business.
Magda: You say that the toughest challenge that many agencies and companies face is getting the right clients. Do you have any advice on how newly established startups should go about defining their right clients?
John Doherty: The right client for you is different from the right client for someone else. To define your right client, you need to decide on a few things:
Are you a strategist or a contributor doing the work (e.g. running paid marketing campaigns)
What size budgets do you prefer working with?
How many clients can you realistically work with at a time?
Based off these answers (which are quite personal), you can define what type of client is best for you then put together a plan to get them.
Magda: What is the biggest misconception you've seen companies have about attracting new clients?
John: That all they have to do is provide a great service or product and clients will come to them. It is true that when you provide a great service to your clients, they will tell others about you. But it is also true that you have to ask them to tell their friends about you. I speak with many agencies who are trying to sign more clients, and they always tell me that to this point they've worked off referrals. Referrals are a great way to get started, but it is not scalable or consistent. To make it consistent, you have to have your own marketing plan.
Magda: What is your no. 1 growth hack for startups?
John: I don't know that this is a hack, but the biggest growth mistake startups make is not defining their market and building the right product for that market. The biggest tactical error they make is not talking to their potential customers beforehand and getting them to commit to paying them.
Magda: In one of your blog posts you write that one of your biggest professional mistakes was being too transparent because your team expected you to help them, not be one of them. Can you tell us then how a good manager and team leader should behave?
John: In my experience (and through lots of hard lessons learned), a good manager does a few things:
Removes roadblocks for their team and enables them to be successful
Advocates for them effectively up the chain of command to get things done
Is a coach and mentor, not a "manager" of their time
The biggest mistake I made was showing my team how frustrated I was. In reality, frustrations should only go up. Your team should see you as a unifier and a staunch advocate for them. You can complain to your own manager about your struggles internally, but your team should feel like you are a rock doing everything to help them be successful.
Magda: What surprising lessons have you learned during your career?
John: The biggest lesson I have learned during my career is that business is all about relationships. You need to be good at your craft, to be sure, but after, that you need to build relationships with great people as that is the way that doors open to you to be successful. There is a reason why so many people go to business school – to build a network of people that they can tap into in times of need. The same applies to the business world – build and maintain relationships as you go through your career. You never know when you will need to ask something of someone, and friends are the ones who will come to your aid.
Magda: Thank you for the interview, John!
Start generating leads today!
Start a 14-day free trial now,
set up the widget on your site, and see how many more leads you can capture with CallPage
No credit card required

10 minutes set up

14 days fully-features free trial
Try for free
Get a Demo