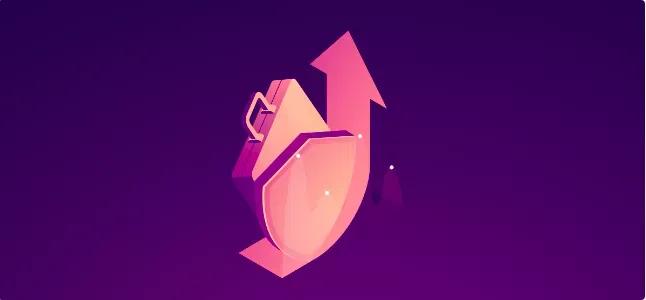 How to Generate Leads for Real Estate in Dubai? 5 Tips That Will Boost Your Lead Generation and Sales in a Heartbeat
If you're reading this, then you probably know precisely, how does the real estate market work in Dubai. But maybe you are wondering how to attract more customers interested in real estate in Dubai? How to generate more high-quality, positive intent leads? Worry not, we'll share some tricks that'll quickly put you ahead of your competition.
So, how to get more leads for selling properties in Dubai?
The real estate market has been developing insanely fast in recent years, especially in Dubai. People across the globe are interested in getting their hands on a property that yields instant value and positive ROI. The rapid growth is also a testament to the recent visa changes introduced by the UAE government aimed at boosting the local economy and putting Dubai at the forefront of investment interests.
There's no denying the fact that many people are interested in buying property in Dubai, but also valuable contacts to those willing to invest are worth their weight in gold.
If you want to learn are how companies can generate more leads in real estate in Dubai and elsewhere, keep reading.
Check also: In-House Strategies to Amplify Lead Generation for Financial Services
1. Run a well-designed, user-friendly, responsive website
If you're serious about generating high-quality leads for your offer, you have to have an excellent website that displays your offer lucidly. Not to forget, it needs to be SEO-optimized, mobile responsive. Google now penalizes sites that don't meet specific requirements and negatively affects search results. Also, make sure that the information and listings on the website are updated regularly.
Also, keep in mind the basic rules of Conversion Rate Optimization while working on your website.
2. Be active on social media
Right, so you have your website on point, and the next step is to generate traffic. Social media is the first step you should be looking at to drive valuable interest to your site.
Invest both time and financial resources in optimizing your Facebook, Twitter, Instagram profiles. Post interesting and relevant content to fit your buyer persona. Don't fall shy of experimenting with different forms of content. Even LinkedIn could potentially be an excellent channel for outreach.PRO TIP – Instagram stories are now hugely popular, and the platform has grown enormously in the last few years, and businesses have adapted their strategies to the demands of users.
3. Blog about the current real estate market in Dubai
Content marketing is no longer a nice-to-have. It's a 'must' to generate an ever-flowing stream of leads in the long run.
Current estimates say that there are more than 440 million blogs in the world, many of them focused on growth marketing. But that shouldn't stop you from creating one. Users today are continuously looking for high-quality, resourceful content that serves a purpose.
Blogging is a great way to attract visitors looking for valuable information about properties or investment. And it forms a part of your lead generation pipeline.
Prepare useful content that covers the most important topics for your buyer personas – tips on investing in Dubai, explainers about local laws, market research, real estate news, tenant screening, etc. Let your creative juices flow.
Remember – before you have the content ready, you need to identify external sites where you can promote your content. This can include creating useful and relevant content on popular authority sites, which link to similar, but unique, content on your website. You could even try creating infographics like what RentPrep have done here.
This blog created by Portico, Estate Agent in London, is another good example to follow.
PRO TIP: Consider leveraging SMS marketing to use the whole potential of your database.
4. Install a callback widget on your website
Ok, so here you are. You have a top-notch website; your social media is spot on, there's valuable content about the real estate market in your blog, and you're generating a steady stream of web traffic and interests. Congratulations! That's most of the hard work accomplished.
Now the question arises, what do you do with the traffic that's coming to your site? How do you convert them?
Say hello to CallPage – a callback solution that catches the attention of your leads and offers them an immediate conversation via callback. The users input their phone numbers, and one of your agents automatically dials them back in just 28 seconds. No additional hardware or software needed. Talk about converting website visitors into happy customers.
Yup, you read that correctly.
CallPage is a powerful lead generation tool that provides you with features like –
contacting your potential customers when they are the hottest, still on your website,
presenting them a personalized offer,
generating leads from mobile and tablet traffic,
superior lead scoring system with more than 24 behavioral triggers,
creating new sales opportunities even after working hours,
receiving leads directly from Facebook Ads,
& much more.
ALSO READ: 9 Ways To Generate More Calls From Your Website Using CallPage. Tips For Customers
5. Invest in PPC campaigns; both Facebook and Google
To generate additional leads, running targeted PPC campaigns can also be fruitful. Both Facebook and Google Ads platforms offer superior targeting options based on intent/interest.
Make sure that your landing page is mobile-optimized and demonstrates the value of the ad.
Well-crafted copy, proper targeting, and a well-designed landing page is a sweet recipe for real estate lead generation success.
Facebook Ads can also be a part of your well-organized content strategy, and achieve many things, not only directly related to lead generation:
make your brand more recognizable
get people to subscribe your blog
get your posts to be shared go viral
show others that there are users interested in the properties you offer
Google Ads pair well with your user's search intent, which is why having a strong keyword strategy helps you put your best foot forward when it comes to reaching out high quality leads searching for your offers or relevant propositions.
PRO TIP – Native ads, and platforms like Taboola, Outbrain can also form a part of your PPC strategy and help you reach even more users.
Conclusion
Your lead generation game doesn't have to be hard and taxing. Just keep in mind all the tips as mentioned above, and never stop experimenting and learning.
Remember, it's not only about generating leads in real estate, but it is also about providing your potential visitors with the best possible customer experience right from the first touchpoint with your sales department to the closing of the deal.
Tools like CallPage facilitate such experiences and already build trust with your leads, thus helping you move deals faster through your sales pipeline and assist you in hitting your targets.
It's also imperative that you take care of your Lead Response Time. Find out why your LRT is so crucial for your sales results.
If you are in the market looking for innovative ways to generate more leads for real estate sales in Dubai, schedule a personalized demo today or test our tool for free for 14 days.
Download the Growcode Ecommerce Optimization Checklist
If you're looking for inspiration for your optimization campaigns, or if you want to evaluate and troubleshoot your site, then you need Growcode's 115-point ecommerce optimization checklist.
It's probably the most comprehensive checklist of this kind on the web. Or anywhere, for that matter. Oh, and it's free too.
Start generating leads today!
Start a 14-day free trial now,
set up the widget on your site, and see how many more leads you can capture with CallPage
No credit card required

10 minutes set up

14 days fully-features free trial
Try for free
Get a Demo