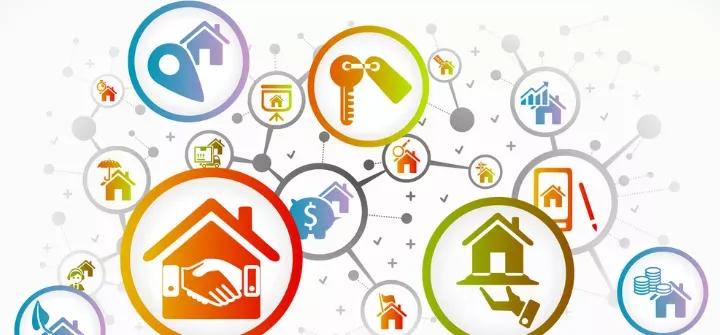 3 Lead Generation Ideas For Real Estate
The real estate market is as tough as ever. So how does one acquire leads in these adverse times? Here are three lead generation ideas for real estate.
In a Gallup poll conducted in April 2022, as many as 69% of respondents said that it was a bad time to buy a home. This is the worst result in the 44-year history of the poll. Buyers' pessimistic feelings are the result of increasing interest rates and inflation. Despite these problems, the low supply of homes on the market continues to inflate prices.
Target Your Niche with Facebook Ads
Facebook ads are widely used in the real estate industry. They allow you to target the right audience at a relatively low cost and have a nice and attractive design. The trouble is that people are likely to click on real estate ads, but they don't necessarily contact you afterward. As a result, your ads become much more expensive than you planned. So how do you make your real estate Facebook ads effective?
First, narrow down your audience. Facebook allows you to choose some pretty nice targeting options, including interest, behavior, education, and location. Try using these to target the right people. If you have a list of customers, you can also try lookalike campaigns. Facebook will try to target people who are similar to your customers.
Second, try not to reach everyone with the same message. Think of a niche and create a personalized message just for them. For example, if your apartment is near a good school, address your ad to people with kids, or if your home for sale has an office, try to reach people who work as freelancers (use job title targeting).
Last but not least, think about how your potential customers should contact you. You can invite them to contact you on Messenger or send them to your landing page, where they can request a callback. Simplify the contact method as much as possible.
Create Picture-focused Accounts on Instagram or Pinterest
In real estate, you are selling a product that is (in most cases) visually interesting. Use it. Whenever you have a new condo, home, or apartment for sale or rent, start with a nice photo shoot. You don't have to hire a professional photographer each time.
Just make a few nice shots on your own. And think of a story. Add a coffee mug to the kitchen picture, take your dog to a garden session, or take a picture of sunshine from the balcony. Another way to showcase a property's potential is by using virtual home staging, which can help agents give potential buyers a clear vision of how a space could look with different furniture and decor. Make people imagine themselves in a house or apartment. Don't forget to use hashtags that will back up the story, such as "morning in your dream house."
It will not bring you leads instantly, but if you manage to get some likes and followers, your offer will spread for free.
Read also: How to sell on Instagram.
Join (Not necessarily Real Estate) Events and Trade Shows
After the COVID-19 pandemic, events are finally making a comeback, and this brings new opportunities for you. If your marketing budget allows, set up a booth at select trade shows or meetings.
Again, think about your niche. You don't necessarily have to go to events geared toward the real estate business, where you'll have to compete with thousands of other businesses. Go to events for young parents (maybe they need a bigger apartment after having a baby), luxury goods fairs (if you have luxury apartments for sale), or wedding fairs to find out how many brides are planning to buy an apartment soon. Each time, don't forget to have nice printing materials personalized for this group so that they will keep them and maybe even share them with their friends.
I hope you liked our lead generation ideas for real estate. If you are interested in obtaining more marketing knowledge, check out our selection of e-books.
Start generating leads today!
Get a 14-day free trial now,
set up the widget on your site, and see how many more leads you can capture with CallPage
No credit card required

10 minutes set up

14 days fully-features free trial
Try for free
Get a Demo