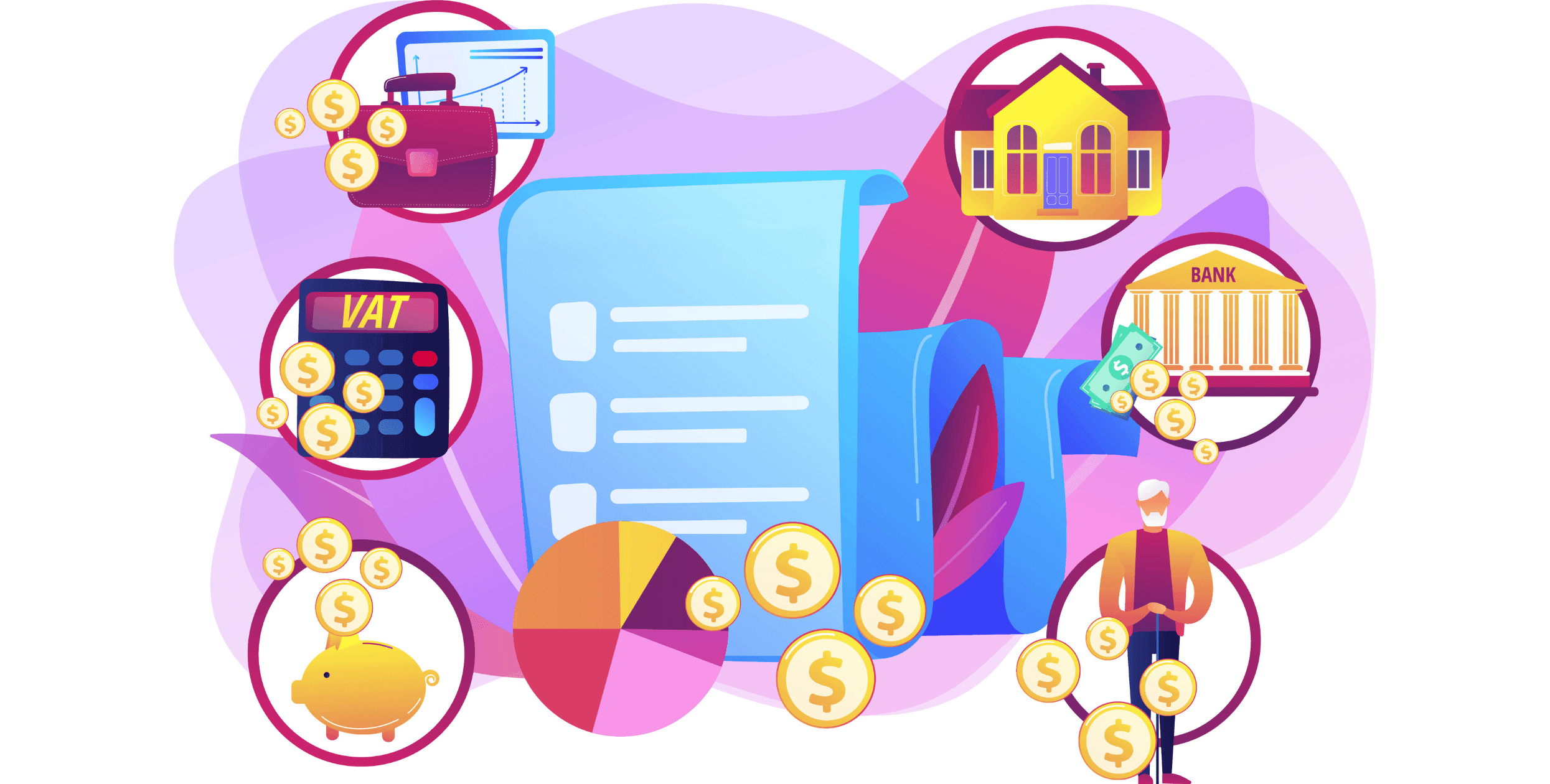 The Most Effective and Interesting Real Estate Marketing Strategies, Tips, and Ideas
Discover effective and interesting real estate marketing strategies. Learn how to maximize your reach, build brand loyalty, and take your business to the next level.
The real estate industry is unforgiving. Companies that fail to adapt to new trends or technologies stand no chance against the competition. That's why implementing the right real estate marketing strategies is crucial. But good marketing is subtle and unobvious. The trick isn't to jam your business down clients' throats – no, no, no! It's about designing a fully optimized brand, from your online presence to advertisements to sales.
But how do you achieve this?
In this article, we're going to cover the most effective real estate marketing tips and ideas. You'll find unique strategies to optimize promoting your brand, advertising properties, and maximizing leads. And remember, there's no one-size-fits-all solution. Have fun with it and don't be afraid to try new things!
How to Promote a Real Estate Business
Promoting your business means attracting clients' eyeballs. With the right strategies, you can maximize your reach and stand out from the competition. But when it comes to promotion, you need to be multifaceted. Your social media presence may be stellar, but your in-person events may be lacking. So, take a look at the following tactics and see where you can improve.
Real Estate Promotion Strategies:
Social Media

Hosting In-Person and Virtual Events

Content Marketing

Professional Networking

Referral Programs
Social media
Thanks to social media, it's never been easier to get your business in front of new clients. Having an online presence also allows you to maintain relationships and build brand loyalty. But the problem with social media is that the market is saturated. Standing out takes creativity and diligence, so here are a few tactics to implement.
#1 Choose the right platform
Not all social media platforms are the same. The content style that has success on Instagram may not be popular on LinkedIn. Additionally, each app draws in a certain type of demographic. Instead of overwhelming yourself attempting to make content for a dozen platforms, simplify your approach. Find one or two platforms and give them all your attention (Facebook, Instagram, and LinkedIn are great options for real estate businesses).
#2 Be consistent (make a schedule)
Sporadic posting is not going to build a following. If you want people to stick around, you need to show them consistency. However, it's a fine line. Too much posting can deter people away, so finding the right balance is key. A great step is to see how often successful competitors are posting and to mimic them. You can also schedule posts to be published ahead of time to simplify the process.
#3 Incorporate videos
The content you post on social media should be dynamic. One of the most effective real estate marketing strategies on social media is to use video. Videos allow you to connect deeper with your audience and humanize your business.
Hosting In-Person and Virtual Events
Hosting events gives you the opportunity to build relationships with clients and share your story. But that's not all. As the host, you're in control of making a lasting impression. When the guests leave, you want them to be blown away. Word of mouth is a powerful marketing strategy, so take advantage of having an audience.
You have the option of hosting both in-person and virtual events. In-person events are more intimate and interactive but cost more and require more planning. Virtual events, on the other hand, give you more flexibility and expand your reach; however, it may be more difficult to leave a lasting impression.
Whichever style of event you choose to host, it's important to have a clear goal and an engaging program. As you host more events and measure success rates, they'll become a wonderful part of your real estate marketing repertoire.
Content marketing
In the digital world, content rules. Content marketing refers to the creation and distribution of material that your audience finds useful or interesting. Social media is certainly one part of content marketing, but there are several other methods.
Here are a few content marketing strategies:
Blogs

Podcasts

Videos

Newsletters



If you think creating content is a waste of time, think again. In a study of more than 1,500 websites, the sites with blogs had a 55% higher visitor rate–that's a massive increase. But content marketing isn't just about increasing your online visibility. It's also about building brand loyalty and being recognized as a reputable source of information.
Professional networking
Your real estate marketing strategies should also target professionals in the industry. Professional networking is an excellent way to build your reputation, initiate collaborations, connect with experts, and identify trends in the markets.
There's no right or wrong way to network, but the key is not to miss out on big opportunities. So always keep an eye out for upcoming events to attend.
Here are a few professional networking tips:
Attend real estate conferences and workshops

Get involved with the local community

Create professional business cards

Join online groups

Make an effort to establish and maintain relationships
Referral programs
Referral programs allow you to grow your business and give back to preexisting customers and colleagues–a win-win scenario! Running a successful referral program requires you to get creative. You need to generate enough interest and excitement that your network of people is willing to refer friends and family to your business.
When executed correctly, referral programs are one of the most effective real estate marketing tactics. You'll see an increase in leads, stronger customer loyalty, and more sales. But what kind of referral programs should you try?
Here are a few types of referral programs:
Giveaways: Reward customers with a prize, such as a gift card, for providing a certain number of referrals.
Discounts: Give a discount on your company's services or other services in the industry. For example, you could partner up with an interior designer and offer a discounted consultation fee.
Commissions: Offer a percentage of the commissions made from referrals (this is a great strategy when teaming up with people in the industry, such as mortgage brokers, interior designers, and home stagers).

READ ALSO: Real Estate Technology & Tools that Drive Sales and Improve the Customer Experience
How to Advertise Real Estate Properties
Knowing how to advertise real-estate properties the right way leads to faster and higher sales. You need to tap into potential buyers' imaginations and turn the listing into a dream property. Some aspects of the listings will be out of your control, but advertising is all about making the most of what you have.
Advertisement Strategies:
Home Staging

3D Walkthroughs and Virtual Reality Tours

High-Quality Photography and Videography Content

Open House Events
Home staging
Staging a home should be the first step in the advertisement process. Most properties aren't decorated in a way that highlights their best features or creates a coherent theme. You want potential buyers to walk into a listing that is stunning, where everything flows.
In some cases, sellers may be reluctant to pay for professional home staging. Well, there are a few statistics you can give them to change their minds. Staging, on average, increases final sales by around 20%. In addition, the home is likely to sell 30 times faster. So, by declining to not stage their homes, sellers are literally losing out on money.
Teaming up with a stager will maximize the space of each room, enhance the visual aesthetics, and highlight the selling points. It's a foolproof way to advertise a property.
3D walkthroughs and virtual reality tours
3D walkthroughs and virtual reality tours make it as easy as possible for buyers to get to know a listing. In-person visits are important, but they can be difficult to schedule and be time restrictive. Each time a buyer visits, the seller has to prepare the property and leave the premise with no guarantee of receiving an offer.
Potential buyers can use virtual walkthroughs to prequalify the property. That may decrease the number of in-person visits, but it will ensure that those who do visit will be genuinely interested. Using 3D technology also helps a listing stand out from the rest.
Remember, in real estate marketing, new and innovative technologies will only help you succeed.
High-quality photography and videography content
If you want to be competitive in the industry, high-quality photography and videography are a must. Around 90% of buyers use the internet in the home-buying process. So, the photos and videos you post will likely be their first impression of the listing.
Professional photographers and videographers aren't hard to find. You should always use a professional instead of trying to do it yourself. They'll have the appropriate equipment, such as ultra-wide-angle lenses, and know how to highlight properties' best features.
Not only will using a professional photographer and videographer attract clients, but it can lead to faster and higher sales. Who doesn't want that?
Open house events
Open house events are a tried-and-true real estate marketing technique. Unlike one-on-one visits, buyers have more time and freedom to explore the property. They also cut back the time it takes to show the listing to multiple interested parties.
Although open houses require a lot of work and preparation, the results can be stunning. When potential buyers see others viewing the property, it creates urgency. It's not uncommon for these events to cause bidding wars, driving up the price. So, take open houses seriously, and do everything you can to create an impressive event.
Read also: 3 Lead Generation Ideas For Real Estate
Conclusion
Finding the right real estate marketing strategies means stepping outside the box and trying new tactics. Every company has its own style, so a strategy may work well for one group but not the other. When a new marketing plan isn't working, don't worry. Analyze the data and learn from the experience.
If you're ready to take your business to the next level, sign up for a free trial of CallPage and try out our callback and appointment booking widget! By the end of the trial, you'll be blown away by the increase in business.
Start generating leads today!
Get a 14-day free trial now,
set up the widget on your site, and see how many more leads you can capture with CallPage
No credit card required

10 minutes set up

14 days fully-features free trial
Try for free
Get a Demo