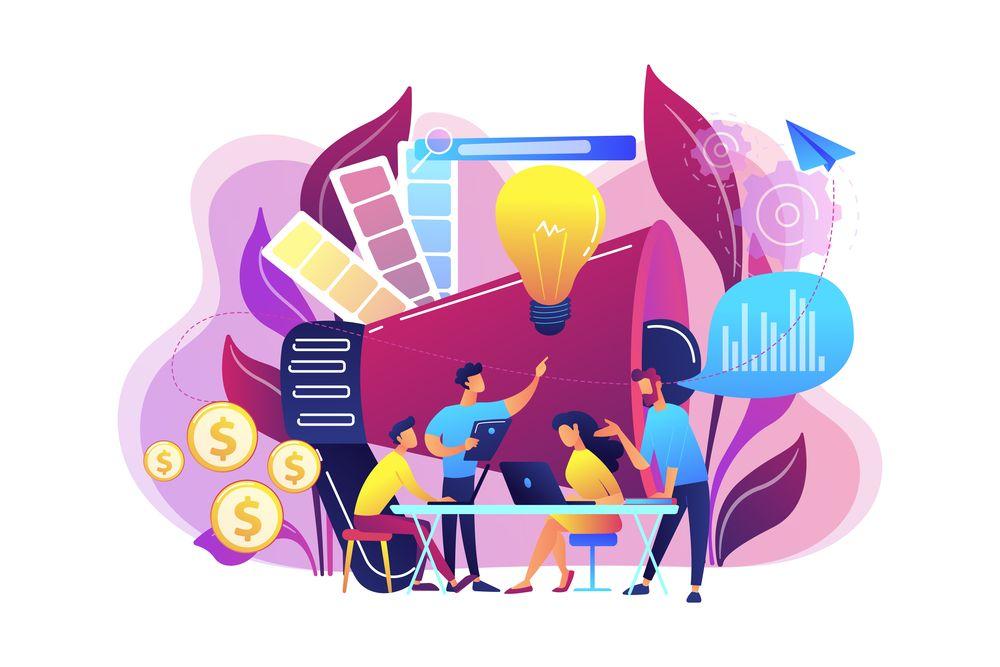 How to Get More Clients for Your Law Firm? 9 tips to get more legal clients.
Every lawyer dreams of acquiring a consistent clientele stream for their firm. But how do lawyers get clients? And what do they do to achieve it? Spending time on various legal and administrative tasks, it's easy to forget that the next client doesn't materialize out of thin air.
Whether you are a graduate legal professional, or an experienced one, having worked for a prominent law firm and recently decided to go solo, finding new clients is no easy endeavor. Remember that it might not be possible to land prominent cases in your infancy. Be realistic and temper expectations to be better prepared for the uncertain future.
The reality is your firm likely wouldn't exist without clients. However, sourcing and hiring them is a skill entirely of its own and is only partly related to the practice of law.
That's why having a detailed plan is essential. Incorporating marketing skills into your growth plan and stepping outside your comfort zone to attract potential clients will be a valuable learning curve.
Try these 9 tips to help you find more clients for your law firm!
1. Add Your Company To Free Listing Pages
To own a law firm and attract customers in today's technology-driven world. There is an obligation to have your business name and profile listed in all the major online directories. Many of these websites are household names and social media platforms such as Facebook or Yelp, where any business owner can make a page for their company.
Exhausting every possible resource and attempting to list your law firm on significant business directories is a surefire way to maximize the business' SEO and ensure its visibility in search engines. In addition, creating a profile for your firm on various local listing websites will help search engines regularly show your business.
In other words, just placing a free ad for your firm will massively drive your local SEO and extend the online reach of your law firm by:
Boosting your online presence.

Making your business known locally.

Getting your info out there.

Driving your brand engagement and reputation.
2. Take Control of Your Google Profile
Google is the leading search engine, with around 5.4 billion daily searches and a 92% market share. To ensure your law firm's longevity, your relevance on Google is imperative. Take control of your online presence by tapping into Google Business Profile.
A complete Google Business Profile makes it easier for customers to find you and legitimizes your brand. Respond to positive and negative customer reviews to acknowledge your loyal customers and address concerns or negative experiences.
Regarding digital marketing, not being on Google is akin to being invisible. By claiming and managing your Google Business Profile, your business can:
Show potential customers that you exist.

Garner credibility and legitimacy.

Let potential customers know where you are and how to get to you.

Show the days and hours you are open.

Get traffic to your website.
Read also: Marketing for Law Firms: Strategies for Attracting New Business and Growing Your Practice
3. Ask Your Customers For Referrals
Referrals are a trusted source of business; as a result, people are more likely to do business with someone they know or have been recommended by someone they trust. When your existing customers refer you to their friends and family, it is a powerful endorsement of your services.
When someone is referred to you by an existing customer, they are already familiar with your services and may be more likely to convert into a paying customer.
To start asking customers for referrals, you can:
Obtain high-quality leads.

Provide excellent customer service to your existing clients.

Ask your clients for referrals in person, by phone, or by email. Let them know you want to grow your business and would appreciate any referrals they can provide.

Make it easy for clients to refer you. Provide them with your contact information and ensure they understand your services.

Follow up with clients who provide referrals. Thank them for their support and keep them updated on the progress of their referral.
4. Add a Callback Widget to Your Page
A callback widget is an automated service that facilitates online visitor contact without barriers. Place it on every page of your site, call your customers back, and watch the boost of conversions.
Here are some ways that a callback widget can help you:
Provides instant communication: A callback widget allows potential clients to initiate a conversation with your law firm right away.
Saves time: With a callback widget, potential clients can request a callback at a convenient time.
Increases accessibility: A callback widget makes it easy for potential clients to contact your law firm from anywhere, at any time.
Provides a professional image: A callback widget on your website can help convey a professional image for your law firm.
Check also: A Comprehensive Guide: 17 Strategies for Attorneys to Generate Leads
5. Try Social Media Ads
Running a targeted advertising campaign allows you to pinpoint specific audiences based on demographics, interests, and behaviors. It is important to note that social media ads may only be effective for some law firms or some types of legal services. Research your target audience and the most effective social media platforms to reach them. You should also ensure that your ad copy and imagery are compelling and that your landing page is optimized to convert potential clients into paying clients.
The benefits of social media ads to help you to get more clients include:
They can increase your firm's online visibility.

It is cost-effective compared to traditional forms of advertising.

The results are measurable.
6. Be Active on Social Media and Online Discussion Groups
Being active on social media can help you get more clients in several ways. It is important to note that being active on social media requires significant time and effort. You should develop a social media strategy that aligns with your law firm's goals and values, taking into account your target audience's preferences and behaviors.
By doing so, you can leverage the power of social media to attract new clients and grow your law firm's business. By maintaining a strong social media presence, you are:
Building trust and credibility.

Helping to build relationships.

Driving traffic to your website.
7. Attend Local Events
When attending local events, it is vital to be strategic in your approach. Research the event beforehand, identify potential networking opportunities and prepare a pitch highlighting your law firm's unique value proposition. By doing so, you can make the most of your time and effort and increase the likelihood of attracting new clients for your law firm.
By attending local events, you can:
Expand your professional network: By meeting other professionals in your field, as well as those in related areas, you can learn about new opportunities, share knowledge and expertise, and establish mutually beneficial relationships.
Share your expertise: Local events provide a platform to demonstrate your knowledge in your practice area. Participating in panel discussions, giving presentations, or hosting workshops can showcase your expertise and establish yourself as an authority in your field.
8. Buy or Rent an Outdoor Advertising Space
An outdoor advertising sign can be an effective way to help promote your law firm and attract new clients. Carefully consider your sign's design, placement, and messaging to ensure it effectively communicates your brand and services to potential clients.
A few ways in which an outdoor advertising sign can be beneficial include:
Promotes your firm to the community: An outdoor advertising sign will help increase your law firm's visibility. It can be conducive if your law firm primarily serves clients in a particular area.
Builds brand awareness: By featuring your law firm's name and logo on the outdoor advertising sign, you can build brand awareness and establish your firm as a recognizable entity in your local community.
Provides information: An outdoor advertising sign can offer information about your legal services, the hours of operation, and contact information.
Cost-effective: Outdoor advertising signs are generally cost-effective and can provide a good return on investment. Unlike other forms of advertising, such as TV or radio ads, an outdoor advertising sign is a one-time expense that can continue to generate leads for your business over time.
9. Test Email Marketing
Online marketing shouldn't be seen as the silver bullet or an if-you-build-it-they-will-come scenario. Marketing through a great website with compelling content is a winning marketing strategy, but it's also a long game. Being patient, consistent, and having realistic expectations will help inform your plan.
Email marketing can be a powerful tool for your law firm to reach potential clients and nurture relationships with existing clients. But be sure that your emails are valuable and not overly promotional, as this can turn off recipients and harm your reputation.
Here are some ways in which email marketing can help your law firm:
Build relationships with regular communication.

Target your preferred audience.

Save money compared to traditional advertising mediums.

Drive website traffic for greater online visibility.

Obtain valuable metrics to measure the campaign's success.



We're sure that by utilizing these tips, your law firm can further its reach to more clients.
Start generating leads today!
Get a 14-day free trial now,
set up the widget on your site, and see how many more leads you can capture with CallPage
No credit card required

10 minutes set up

14 days fully-featured free trial
Try for free
Get a Demo