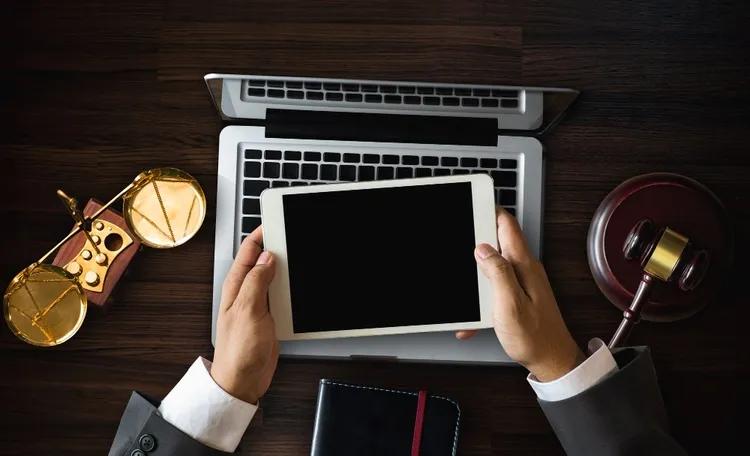 A Comprehensive Guide: 17 Strategies for Attorneys to Generate Leads
This comprehensive guide provides essential techniques for digital marketing efforts to generate potential customers for your law firm.
At some point in time, almost everyone needs a lawyer. Some more than others, but either way, practicing law isn't a career that's going away anytime soon. But that doesn't mean you can expect a wave of clients to funnel in constantly. If you want to grow your clientele, then you need to double down on lawyer lead generation. But how exactly do you do that?
There are dozens of attorney lead generation strategies you can start implementing today. The name of the game is testing multiple strategies and heavily investing in the ones that are working for you. So, let's dive into 17 ways to generate high-quality leads for lawyers. Remember, some strategies may work for some and not others. Analyze each method and choose to implement the ones that best fit your preferences, business, and style.
The Significance of Lead Generation for Law Firms
Before we go into each strategy, let's first define and explain the significance of lead generation for lawyers. Lead generation refers to finding potential clients through different marketing strategies. Once you have generated leads, your law firm can convert them into new customers. This is more than just a facet of marketing; it's the foundation on which a business can grow and develop. The trick is to find the most high-quality leads possible.
A few exclusive leads are much better than several garbage leads. So, understand who your ideal potential clients are and tailor your legal lead generation strategies to reel them in.
1. Search Engine Optimization (SEO) for Law Firms
Chances are you've heard something about SEO before. But what's it all about? Well, SEO stands for Search Engine Optimization. It refers to strategies that rank your law firm's website higher than your competitors on Google searches. For example, when current or potential clients Google Attorney in Los Angeles, the websites with the best law firm SEO will appear first.
Here are the various ways to improve your website's search engine ranking:
Use relevant keywords throughout your law firm's website and content.
Create a blog that answers commonly searched questions. (include keywords in the blog).
Use backlinks to improve your website's authority (see more info in the next paragraph.)
Be patient.

Keywords refer to common words or phrases that people use to search for your service. The trick is to find the most relevant keywords that are not highly competitive; do this with Google's free keyword search tool. You can also establish your website's authority through backlinks. Authority refers to the overall value or rank of a website. If your law firm can get other websites to post your links, it will improve your authority.
Remember, SEO takes time. It may take months to build momentum. But once the ball is rolling, you'll see a big jump in prospective clients.
2. Content Marketing for Legal Services
One of the best strategies of lead generation for attorneys is content marketing. The term Content Marketing is broad. But ultimately, it refers to creating things like articles, blog posts, and educational resources within your legal niche. The more content you create, the more established and credible you'll become. It's an incredible way not just to attract potential clients but also to build faith in your abilities.
The content your law firm produces can come in various forms. It doesn't just have to be in written words. Consider adding video or audio content (such as a podcast) to reach a wider audience. On your website, your law firm could add an introduction video to humanize your legal services.
Here are some content marketing tips:
Know your audience.
Create content based on search traffic.
Solve problems and answer questions through the content.
Make it entertaining.
Hit multiple channels.
Implement SEO.
Track results.

Explore various lawyer lead generation content marketing tactics.
3. Social Media Marketing
A branch of content marketing that deserves its own section is social media marketing. Social media is a perfect example of the saying, Can't Live with It, Can't Live without It. The four main platforms are LinkedIn, X (Twitter), Instagram, and TikTok. You don't necessarily have to be on all four. Social media is about consistency. Don't spread your law firm's presence too thin on too many platforms.
Social media is a great place to share or promote all of the content you produce. If you've written a new blog post, promote it on your channels. But keep in mind that the content you post should be tailored to each platform. Something you share on Instagram might not work as well on LinkedIn. Spend time on each platform to get a feel for the style of posts that work best.
Utilizing social media also enables your law firm to interact with clients and leads. Encourage people to comment on your posts, and make sure to write back. It's an easy way to build a strong relationship with customers. So, don't overlook the power of social media marketing!
Check out the most common digital marketing mistakes and how to avoid them here!
4. Email Marketing for Law Firms
Email marketing is not dead, but it is heavily saturated. That means your law firm needs to find ways to stand out from the crowd. But first, consider using an email marketing platform. There are tons of services that make launching and managing an email campaign quick and easy. Then, create content that will benefit the receivers. You don't want to send useful junk mail that causes people to unsubscribe.
In your email marketing campaigns, offer valuable insights, exclusive offerings, or updates on policies or regulations in the area. It's important that you customize the campaign to match your target audience. And, of course, always include a call to action. Email marketing will keep your name at the forefront of customers' minds. So, when the time comes that they need a lawyer, you'll be the first person they think of. That's what lead generation for lawyers is all about!
Here are some email marketing tips:
Customize the campaign to match your audience.
Provide value, always.
Write captivating subject lines.
Send emails at optimal times.
Keep a friendly tone.
Use email marketing templates.
Reach out to inactive subscribers.
Optimize call-to-actions.
Track results.
5. Networking
Networking is still a powerful means of generating new leads. Attending conferences, legal industry events, and other gatherings in your field allows your law firm to meet potential clients and build relationships. Thanks to LinkedIn and other social media platforms, it's never been easier to reach people. However, don't overlook in-person interactions. Meeting people face to face is equally, if not more, impactful.
When you network, you need to have a strong elevator pitch. Be ready to demonstrate your expertise and explain what sets you apart. But remember, networking is relationship building. Make sure to also be an attentive listener. Show genuine interest in others and ask open-ended questions. The more personable you are, the more success you'll have networking.
Even if you favor networking in-person rather than online, it's important to have a personal website and LinkedIn account. Use these as your portfolio, as a place where people see your skills and experience. An online presence also enables others to connect with you easily.
Need some communication tips? Check out our favorite client communication best practices here!
6. Online Reviews
Online reviews have a significant influence on the decision-making process of a prospective client. Think about it: when you're looking for a place to eat, are you going to choose the 4.7-star restaurant or the 2.1-star restaurant? Online reviews are like social proof of the quality of your legal services. Potential clients will have much more confidence in choosing your law firm if they see real people vouching for you.
So, encourage your satisfied clients to leave reviews. According to BrightLocal, 98% of customers read online reviews. Make sure your law firm's page is set up on Google Business and Yelp, two of the most common and trusted platforms for reviews. As your law firms increase their positive reviews, get ready for your lawyer lead generation to soar!
7. Legal Directories
The key to getting quality leads is visibility. Well, listing your practice on legal directories will amplify your visibility big time! Some of the top directories include Avvo, Nolo, Lawerys.com, and Expertise.com. Think of these platforms like Yellow Pages for legal services. Prospective clients can turn to these directories and find lawyers. Getting listed will also boost your credibility and reputation.
Many of these legal directories have strong domain authority. So, when you get your firm linked to their websites, it will increase your SEO. The best part is that listing fees are typically very affordable; in some cases, it's even free. Lastly, it opens up networking opportunities. You and another lawyer or firm could start a referral partnership. So, find a major lawyer directory and list your services!
8. PPC Campaigns
Running a pay-per-click (PPC), also known as pay per lead, campaign is a powerful attorney lead generation strategy. These campaigns refer to creating targeted advertisements; each time the advertisement is clicked, you pay a fee. Don't let the fee deter you from this strategy. The point of pay-per-lead campaigns is to be highly targeted. The clicks you get should match your ideal customer. For example, if your law firm pays $2 for a click but it brings in $200, you won't be complaining!
Your PPC advertising can range from pictures to videos to text to a combination of all three. The most common places for these ads are on social media platforms and search engines. Play around with different ads and platforms to see what performs best and where.
If you don't feel confident in managing PPC campaigns or simply want to outsource it, it's completely fine to look for companies that offer lead generation services in this area.
Here are some PPC advertising tips for lawyers:
Do thorough keyword research.
Create compelling ads (explain what sets you apart).
Optimize landing pages for conversion.
Target ads for people in your geographic region.
Set a realistic budget.
Perform A/B testing (compare ad variations)
Regularly monitor and track performance.

READ ALSO: How to Convert Leads Into Customers
9. Partnerships
Other attorneys, law firms, or professionals in the legal industry don't have to be your enemies. In fact, collaborating with other practitioners is an excellent way to attract leads for legal services. You might not want to team up with your direct competition; however, teaming up with lawyers in another niche is a powerful move. Referral partnerships are a powerful and effective method. For example, when a financial lawyer's client needs a divorce attorney, they can refer the lawyer they are partnered with.
When your law firm joins forces with other professionals, you gain direct access to potential clients who trust the recommendations of their legal advisors. All of the heavy lifting will already be done for you. But remember, the relationship goes both ways. Keep the partnership healthy by sending hot leads to the entities you've teamed up with.
Here are some referral marketing tips for lead generation for lawyers:
Build strong professional relationships.
Stay in touch with your network of professionals.
Consistently refer clients to your network.
Express gratitude when someone refers a client to you.
10. Offer Free Educational Content
Need an effective way to generate lawyer leads? Then, start producing free educational content. Use your knowledge to produce blog posts, eBooks, and legal guides for potential clients. Doing so will showcase your goodwill and your expertise in the field. If your law firm can provide valuable insights, people will be more likely to remember you. That will directly lead to more leads.
Here are some educational content ideas:
Video tutorials (YouTube, Instagram, and TikTok.
Informative blog posts (keep topics related to your legal practice).
Legal guides and eBooks (cover legal processes, case studies, and common legal issues).

It's important that the educational content your law firm creates is related to your practice. There may be some broader topics you want to cover; however, if you're a divorce attorney, don't create content about property law. If you create highly useful content, over time, people will view your law firm as a go-to source of information. Credibility is the key to lead generation for lawyers.
11. Video Marketing for a Law Firm
Video marketing has become the most dynamic form of content. The medium engages potential clients and gives you a chance to flex your expertise. Use videos to share legal information, break down complicated concepts, discuss case studies, and break down other legal topics. Host these videos on a YouTube channel, social media platform, and personal website. If you make a video about a widely searched topic, it's possible to reach millions of people.
Sharing videos also humanizes your practice. Adding a personal touch to your legal services will help build trust. The more a client trusts you, the more likely they are to hire your services. So, it's important that your videos match the quality of your work. Legal issues are serious. Clients will not want to see a low-budget, poorly crafted video. Consider investing in a professional videographer.
Here are video marketing tips:
Create a content plan around relevant and popular legal topics.
Make concise videos that don't exceed five minutes.
Offer valuable information.
Finish your videos with a call to action.
Respond to comments.
Analyze metrics and make adjustments.
12. Targeted Landing Pages for Law Firms
Landing pages refer to website pages that receive visitors who click on a specific pay-per-click ad, email campaign, or social media post. The goal of a landing page is to capture contact information and encourage website visitors to book a consultation meeting. Ultimately, they're used to persuade people to take action.
Because landing pages are linked to specific ads, you can customize them for specific audiences. The content needs to be highly relevant to the ad that led the website visitors to the page. There should be minimal distractions, such as irrelevant links and navigation menus that take away from the call to action. Take a look at your competitors to see how they are utilizing landing pages.
13. Community Outreach for Lead Generation for Attorneys
What better way to gain clients from your community than getting involved in your community? Community outreach is a powerful lawyer lead generation strategy. By participating in local events, offering free services, and establishing connections, your law firm will make meaningful connections and build a strong reputation. The idea is to evolve beyond a lawyer and become a trusted member of the community. So, how can you achieve this?
Here are some community outreach ideas:
Take on pro bono cases to assist those who can't afford legal counsel.
Organize educational seminars on legal topics in your field.
Offer your legal services to local non-profits.
Participate or sponsor local events, such as community fairs or farmers markets.
14. Offer Free Consultations
Offering a free consultation is an easy strategy for lead generation for attorneys. It's an opportunity for potential clients to discuss their legal issues and determine if your services align with their needs. A free consultation is a risk-free method for clients. Legal fees are expensive. So, offering the first meeting free of charge will show clients that your law firm puts their interests first.
Because you are offering a free service, it's important to qualify your leads. You don't want to waste your time with potential clients whose needs don't match your law services. Be sure to request background information before scheduling a meeting.
During the consultation, offer clear advice and recommendations. By explaining the next steps and options, you will demonstrate your expertise. The more educational and direct the meeting is, the more likely you will gain a new client.
15. Accumulate Positive Reviews
The more positive reviews, the better. In fact, a customer survey found that 98% of shoppers (potential clients) at least occasionally read online reviews. Of those people, 87% said they would never choose a business with an average rating below three stars. On the other hand, 58% said a high rating made them feel positive about selecting a business. So, if your online rating is lacking, you need to step it up.
Here are some tips to accumulate positive reviews:
Leave comments on reviews. The study found that 54% of shoppers valued owners responding to reviews.
Ask satisfied clients to leave reviews.
Send follow-up emails to express gratitude and ask for reviews.
Provide outstanding service.
Make it easy to leave a review by providing clear instructions.
16. Use a Click-to-Call Widget
Optimizing your website with CallPage's click-to-call widget is a successful lead generation tactic. It allows potential clients to reach out to your practice with a single click. In no more than 28 seconds, the website visitors will be contacted by a representative. The widget is a direct line that eliminates hurdles and prompts engagement.
Not only does the widget improve sales, but it also enhances the customer experience by optimizing lead response time. Your law firm will gain the reputation of being readily available. If this is your first time using a click-to-call widget, don't worry. CallPage offers a free trial to get an idea of the widget's benefits.
17. Share Testimonials and Success Stories
Building trust is a key factor in converting legal leads into clients. An easy way to do that is by sharing testimonials and success stories. On your website or social media pages, highlight the experiences of satisfied clients. Showcasing real people humanizes your practice and demonstrates your abilities. Consider sharing a variety of stories that may relate to a wide audience.
Before you post testimonials, get permission from the client. If possible, ask your past clients if they are willing to be in a short video. Videos will humanize your practices even more. However, if a video isn't possible, include client quotes.
Here are some tips for sharing testimonials and success stories:
Highlight diverse testimonials.
Use real names and photos of clients.
Use testimonials to address common concerns.
Share video testimonials.
Test various testimonials to identify which resonates best with your target audience.
Final Thoughts
Lead generation for attorneys is not just a choice; it's a necessity. To succeed, lawyers and attorneys need to reel in high-quality leads through a diversified approach. Through methods like writing informative blog posts to local service ads to search engine optimization, you can increase your legal leads tenfold. Take the time to see what many other law firms are doing successfully. As you keep fine-tuning your attorney lead generation strategies, the more prospective clients you'll receive.
Remember to check out CallPage's click-to-call tool for lawyer lead generation. Start your free trial today and join more than 1,500 other companies committed to obtaining qualified leads!
Start generating leads today!
Start a 14-day free trial now,
set up the widget on your site, and see how many more leads you can capture with CallPage
No credit card required

10 minutes set up

14 days fully-features free trial
Try for free
Get a Demo