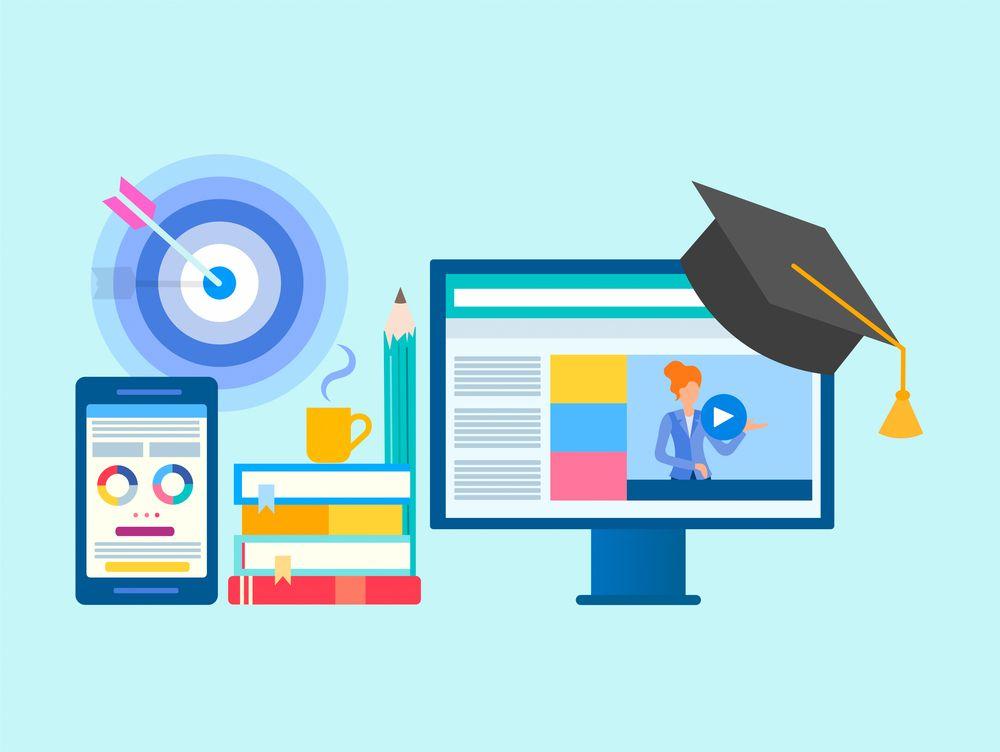 How to Create a Marketing Strategy for the Education Sector?
It's no secret that the education market is extremely competitive. In order to stand out, your marketing strategy needs to be on point. Here are some tips on how to create a winning marketing strategy for your educational institution.
Define Your Audience
Identifying your audience is a crucial part of any successful marketing for the education sector. The future students you are trying to attract could arrive from various backgrounds and locations, possess different interests, and range in age and gender.
Therefore, it is important to establish the identity of your audience in order to create a more targeted marketing approach that resonates with the group you are seeking to gain.
After all, when students engage with content they can relate to, they're far more likely to make an informed decision to join your campus.
Research Marketing Strategies Useful in the Education Sector
Regarding marketing strategies that prove to be effective in the education sector, it is important to target the right audience. Successful campaigns target prospective students, parents, and teachers. Some of the most successful strategies are leveraging digital marketing tactics such as social media, SEO-optimized content, and video production platforms.
Additionally, using personal testimonies from previous and current clients can help cultivate greater trust in the institution and its value proposition. Strong brand messaging through collaborative storytelling between staff, alumni, and end users is also essential to an adequate education marketing campaign.
Create a List of Goals and Objectives for Your Marketing Strategy
Building a marketing budget and design can seem daunting, but setting goals and objectives can help make the process easier. When planning a marketing strategy, some goals to consider include attracting new students, increasing overall involvement with your marketing channels, and creating buzz around upcoming events or courses.
Objectives can vary greatly depending on your marketing strategy; however, they should provide a measurable timeframe to ensure you are achieving and tracking your marketing successes. Some potential objectives could be to increase brand awareness in certain regions or demographics or to engage current students more frequently with marketing campaigns over the course of the year.
By setting effective goals and objectives for your marketing strategy, you'll be sure to have an organized approach as you continue to build and grow your business.
Decide on the Channels You'll Use
When it comes to reaching your target audience, there are many digital channels available.
Social media is essential for boosting brand awareness and visibility, while content marketing and SEO can help improve your search engine rankings. Video marketing on social media platforms and across the web as a whole should also be considered as a channel for your digital marketing strategy. Email marketing remains an excellent way of engaging with customers directly, too.
When planning how to reach and engage with your target audience, you should always consider which mediums fit best into your strategies – from social media to digital content, Search Engine Optimization to email campaigns.
Marketing for Education — Examples and Channels
One of the primary objectives of marketing is to generate leads for education, reaching out to potential students and persuading them to consider a product or service. While marketing serves the purpose of raising awareness or supporting a cause, it also plays a crucial role in attracting students and families to educational institutions.
Read also: The 10 Best B2B Marketing Tools & Software You Should Get To Know
The marketing teams of these institutions utilize various channels to facilitate lead generation for education. Below, we present some of the typical channels employed by educational institutions to achieve this goal.

Traditional vs. new marketing strategies
Traditional marketing methods for educational institutions, such as print ads and billboards, are becoming less effective as more people consume media online.
As the world increasingly moves online, so does the way we consume media. Traditional marketing methods, such as print ads and billboards, are becoming less effective as fewer people are exposed to them. Instead, schools should focus on digital marketing for education, strategies such as online ads and social media. By using these channels, they can reach a larger audience and better engage with potential students.
Social media in education marketing
Social media platforms like Facebook and Twitter offer new opportunities to reach potential students where they already are.
Social media platforms like Facebook and Twitter offer an amazing opportunity to reach potential students in a place where they're already spending a significant amount of their time. With this kind of access, colleges and universities can build relationships with interested high schoolers, giving them more direct access to information about enrolling, financial aid options, scholarships, and more.
With the right kind of message on the right platform, it's now possible to not just appeal to wide audiences but also target narrowly focused demographics in a way that was never previously possible, making student outreach more effective than ever before.
READ ALSO: Full-Funnel Marketing: A Comprehensive Approach to Driving Business Growth
Content marketing
Content marketing is another effective way to reach students and parents who are researching their options online.
Content marketing is an incredibly useful technique when it comes to reaching current and prospective students and their parents. In the Information Age, we've become accustomed to having information readily available online, and content marketing provides the material that people are searching for, such as informative blog posts about subjects related to a school's program.
If you want content that really speaks to your audience, don't be afraid to get creative — interactive videos, animated content, and educational material are surefire ways to capture their attention.
Just make sure the quality is there too. Use good video editor software. Other features, like a music visualizer, can enhance the quality of your videos and podcasts even further.
These videos and podcasts get potential students and families talking about your school or university, raising awareness of its offerings. Ultimately, content marketing is a great tool for schools to use as part of their digital marketing strategy to reach out successfully.
Oh, and remember: you don't have to come up with all the ideas for content creation yourself — there's a vast array of resources out there offering up bucketloads of inspiring content creation ideas and tools, so have a look around and get creative!
Developing a brand for your educational institution
Creating a strong brand identity can help your school stand out in a competitive market.
Your school's brand identity is its most valuable asset. It's what sets your school apart from all the others.
So, how do you create a strong brand identity? First, you need to define who you are and what you stand for. What are your school's values? What is your mission statement?
Once you have a clear understanding of your school's unique selling points, you need to communicate them to your target audience. This can be done through marketing and advertising, but it starts with having a solid branding strategy in place. If you can create a strong, unique brand identity for your school, you'll be well on your way to standing out in a competitive market.
The importance of personalization
Personalized messages that speak to the needs of individual students are more likely to be successful than generic ones.
Crafting personalized messages that speak to the needs of individual students has been proven to be more successful than a generic one-size-fits-all approach. It's no surprise, as everyone has their own unique goals and motivations.
By tailoring a message to what students need or want, it is far more likely to resonate with them and have a positive effect than simply throwing something generic at them. Engaging with every student in a relevant way will encourage them to learn and find success.
Use a callback widget to streamline communication
Current students frequently have questions regarding coursework, schedules, or other academic matters. By implementing a callback widget, they gain the advantage of seeking assistance from academic advisors or support staff, leading to heightened student satisfaction. A callback offers a personalized touch that surpasses generic FAQs or automated responses.
For online courses and e-learning platforms, students may encounter technical challenges. With a callback widget in place, they can receive prompt assistance from the technical support staff.
Moreover, you can enhance your website's landing pages and an embedded callback to create more convenient pathways for potential students in your marketing campaigns.
Referrals and word of mouth
Use referral programs and online reviews to leverage word-of-mouth marketing.
Create a referral program to encourage current students to invite their peers and friends. Offer incentives such as discounts or exclusive course materials to those who share referrals with others. You can also offer rewards for the referred student, such as waived registration fees or free classes. Make sure the process of sharing and redeeming referrals is as simple and straightforward as possible.
On top of creating a referral program, make sure to ask for reviews from your existing students. This can help boost your credibility with potential customers who may not be familiar with your institution or program. You can also use these reviews in marketing materials such as social media posts and ads. Encourage students to leave reviews on your website or other platforms, such as Google and Yelp.
By using referrals and reviews, you can increase word-of-mouth marketing for your school or online course program. This will help bring in more potential students and help grow your business even further.
As the education landscape continues to change, it's important for schools to change with it. Traditional marketing methods are becoming less and less effective as more people consume media online. Social media platforms like Facebook and Twitter offer new opportunities to reach potential students where they already are. And content marketing is another effective way to reach students and parents who are researching their options online.
Creating a strong brand identity can help your school stand out in a competitive market. And finally, personalized messages that speak to the needs of individual students are more likely to be successful than generic ones.
READ ALSO: Top Strategies for Increasing Student Enrollment: A Comprehensive Guide
Optimize Your Website
When designing your website for a successful marketing strategy for the education sector, usability should be top of mind. A good user experience encourages people to stay on your site longer, enabling them to explore more content and take actions that lead to conversions. Make sure you consider all device types when creating your website so it looks great and functions flawlessly on desktop, tablet, and mobile devices.
Avoid common digital marketing mistakes, like not having a clear call to action (CTA) or having an overly complex layout. Use plenty of white space and make sure menus, links, and calls to action are easy to find.
Additionally, ensure that pages load quickly, as users have little patience for slow sites. Once you've ensured your site is optimized for usability, consider optimizing it for conversions, such as featuring promos prominently or including an attractive call to action.
Finally, keep in mind the importance of testing. A/B testing different elements on your website allows you to identify what works and what doesn't so that you can continually refine your strategy for maximum conversions.
Test and Measure the Results of Your Marketing Strategy
Analyzing and testing the best education marketing strategy is essential in order to make sure all efforts are maximizing their potential. To see which strategies have been successful, keep track of data from each initiative and measure its results, from website visits to email opens or even enrollment numbers. That information can be invaluable to ensure best practices are being utilized. With the right tracking and analysis, there is no limit to what you can accomplish with your marketing strategy.
Summary
Now that you understand how to create effective marketing for the education sector, it's time to put your plan into action. But remember, a successful marketing campaign is never truly complete. You should always be testing and measuring the results of your efforts in order to find ways to improve.
And as the landscape of digital marketing continues to evolve, so too should your strategy. So keep learning and growing, and soon, you'll see the fruits of your labor pay off in terms of increased website conversion rates.
Start generating leads today!
Get a 14-day free trial now,
set up the widget on your site, and see how many more leads you can capture with CallPage
No credit card required

10 minutes set up

14 days fully-features free trial
Try for free
Get a Demo