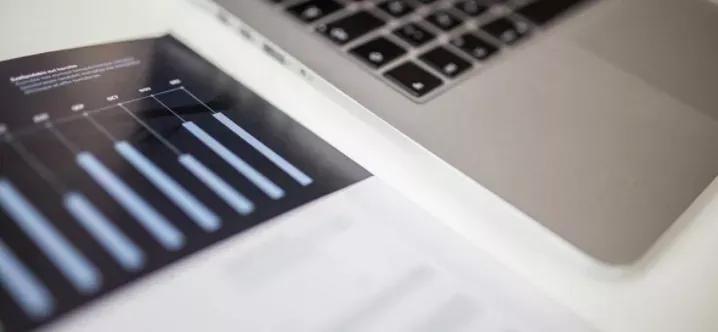 9 Cold Calling Statistics That Will Amaze You In A Heartbeat
Сold calling in conservative industries and narrow niches remain one of the best ways to find new customers. For the last 10 years, cold calling has lost its place among the rating of favorite promotion tools. However, it remains an enormously profitable form of marketing, when it is configured properly.
Cold calling doesn't hurt if it is appropriately managed.These cold calling statistics reflect uncomfortable truths, which the sales teams are dealing with every day.
Due to these mistakes, your company might be losing hours of performance and money.

Anyway, we believe in cold calling magic, and we offer some solutions that make cold calling a warm introduction to some great collaboration.

So, don't consider these statistics as the final verdict.

Instead, let it inspire you with new sales exploits.
If you call the lead in the first 5 minutes after they have filled the web form, they will be 100 times more likely to get on the phone.
Try to monitor the activity of the web forms of your potential customers, and you will earn your reward for speed and attention.
37% responded to their leads within an hour, and 16% responded within one to 24 hours, 24% took more than 24 hours—and 23% of the companies never responded at all. The average response time, among the companies which responded within 30 days, was 42 hours.
Quick response is one of the rules of the successful sales call. It is not surprising that a swift and timely response gives the best results. No one likes to wait when looking for an answer to your request or some service.
42% of sellers think that they do not have enough information before making a call.
There is one crucial point when it comes to cold calling: you should be ready for every call. Before dialing the number, you should know:
To whom are you calling (surname, name, position);
What are you trying to achieve ( interest, arrangement, meeting or sale);
Such a mini-plan (preparing for each call), should take about 3 minutes.
79% of sales teams currently use or are planning to use sales analytics technology.
Intelligent sales software can collect data and analyze it to identify patterns that help managers and sellers to improve their productivity. Also, it can help them use the "cold calling methods" that work and overall create a good experience.
About 70% of buyers say that sales managers are often not prepared for the issues that arise during the conversation. They use the script or only present one proposal, in comparison to managers who are ready for a personal meeting, presentations and detailed answers to any questions.
The technique of cold calling comes with experience.

Studying all aspects of communication in the telephone mode is essential.

Also, it is necessary to know the options for answering the interlocutor in advance, possible objections, to be able to interest the client. Knowing the scheme of cold calling thoroughly helps to become a professional in this field and increases the profitability of the company.
On an average, sales managers make no more than 2 attempts to get a lead through cold calls.
The realities of modern information space, sociality and interactivity do not correspond to this approach.
Interaction with the target audience should be built through many channels: websites, e-mail distribution, social networks, advertising in profile magazines, personal meeting, individual commercial proposal, etc.
Monday is the best day to call, followed by Tuesday and Thursday between 8 a.m. to 10 a.m.
The worst times to cold call are between 11:00am and 2:00pm. Does it apply to your strategy?
92% of salespeople give up after four "no's," but 80% of prospects say "no" four times before they say "yes."
There is a rule: "Use failure as an invitation to ask questions."

Do you think the client needs more information? Maybe yes, maybe not. Instead of surrendering immediately without a fight, ask clarifying questions about the reason for the refusal and then use your plan with answers to the received objections.
44% of salespeople give up after one follow-up call.
On an average, it takes 8 follow-up calls to reach a prospect. Knowing how to follow up properly will increase your chances of achieving a prospect and successfully fixing an appointment with the clients.
Got more insights? Share them with us in the comments below.
Start generating leads today!
Start a 14-day free trial now,
set up the widget on your site, and see how many more leads you can capture with CallPage
No credit card required

10 minutes set up

14 days fully-features free trial
Try for free
Get a Demo