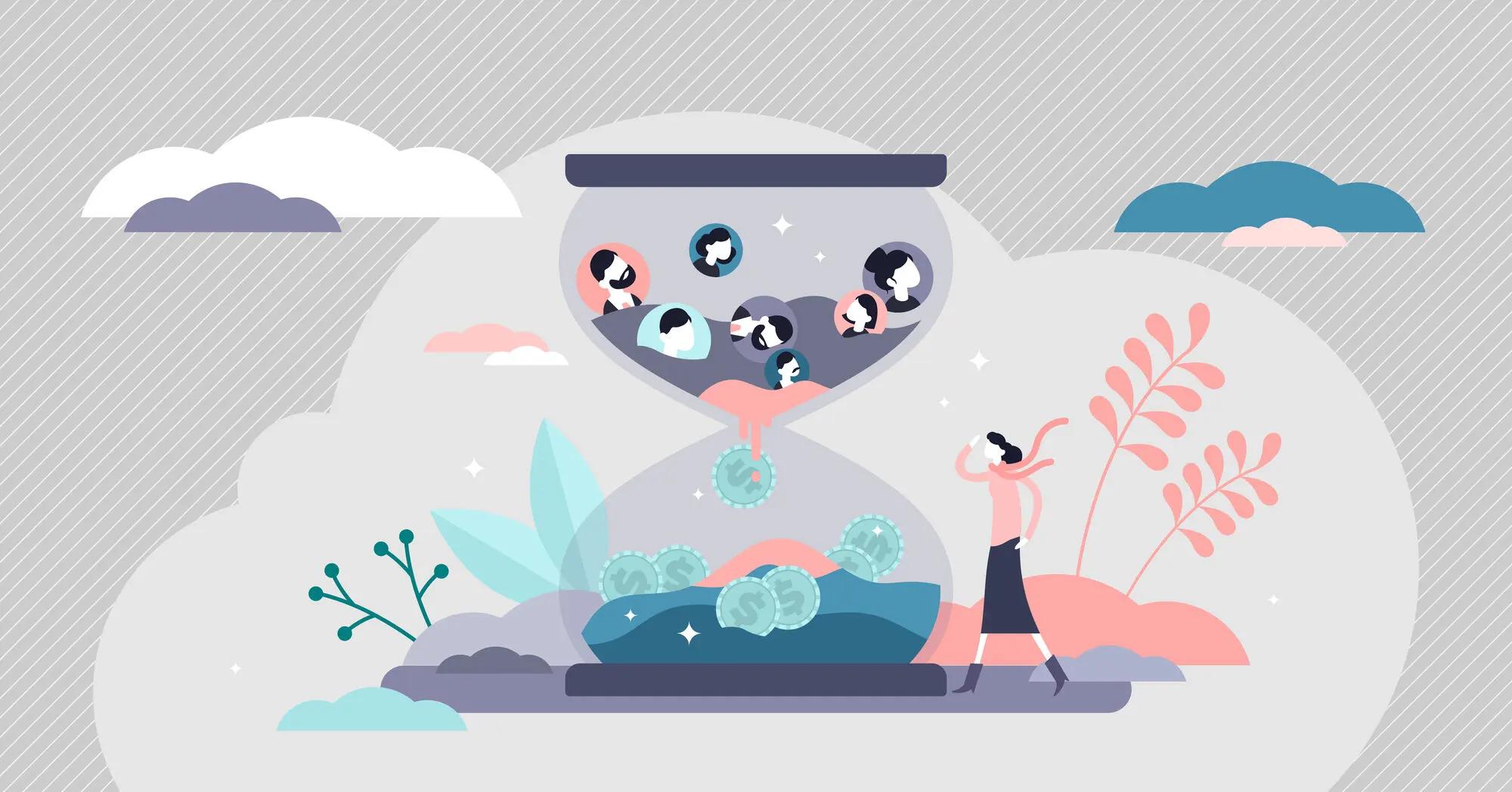 6 Ways to Effectively Follow Up With Your Leads
An effective lead follow-up strategy that converts your leads requires the right tools and an approach focused on your potential customers' convenience and needs. Make your follow-up contacts simpler and more productive with these six tips.
Article updated on the 15th of September, 2023.
It's worth pointing out that an effective follow-up is just as important as generating leads in the first place. After all, it's not the leads that impact your bottom line but the paying customers. A well-executed follow-up in sales can mean the difference between losing a prospect and gaining a buyer. So, it's really important to know what you're doing when it comes to the lead follow-up strategy. Let's dive into the six things you should keep in mind.
1. Categorize Your Leads
Categorizing your leads makes a follow-up strategy easier to coordinate across your team. Group your contacts by their budget, purchasing authority, timeframe, and readiness to buy in order to send each business follow-up messages that focus on their needs and the pressure points of their business and industry. Besides, if you know what info will be interesting for a specific group of clients, you can use a bulk email sender and inform all of them about sales, events, giveaways, etc., in one go.
In addition to tracking which page of your site prompted a visitor to opt in, you can more accurately pre-qualify visitors by using a point system that assigns users a score based on the content they interact with on your site. This tells you more about their potential needs and interest in your services and also enables you to send specific follow-up messages based on the time they have spent on your site and the pages they visited.
Businesses using a scoring system see, on average, 77% higher return on investment in lead generation. By using a basic lead scoring system to group contacts into demographics, research and consulting firm Bersin & Associates increased their conversions by 79% and increased their average revenue per lead by 41%.
Your opt-in forms are another useful way to get more information about their business and current situation before you contact them. A lengthy form can discourage opting in, so focus on a few key questions instead of asking for every detail about their business.
This could be as simple as a drop-down menu to select their industry or the services they need or asking an open question to tell you about their business and why they want you to contact them.
Read also: The 10 Best B2B Marketing Tools & Software You Should Get To Know
Focus your question on what brought the visitor to your site in the first place
Here are some examples:
What is the biggest obstacle to your business growth today?
What is your greatest marketing challenge?
What do you want my services to achieve for your business?

A few simple drop-down options enable you to group leads automatically. For example, Broker Notes prompts visitors to provide their trading style and experience level to help the company determine the most suitable approach.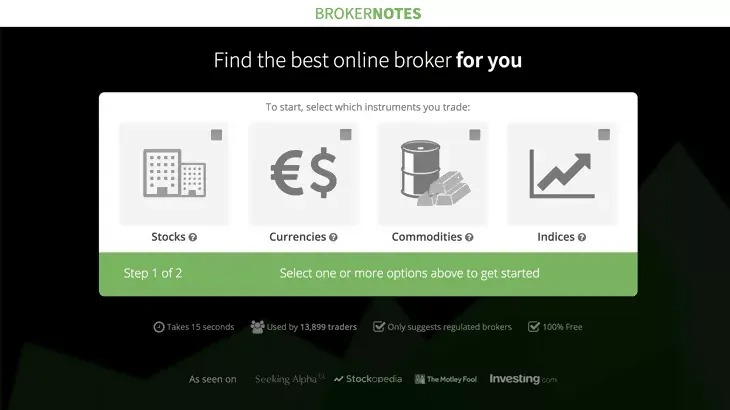 Adopting this lead form increased their conversions by 35%.
2. Offer Multiple Ways to Follow Up With Leads
People are more likely to respond to your follow-ups when you use a contact method they are comfortable with.
Offer a range of follow-up methods when opting in, including:
Email
Phone
Text messaging,
Instant messaging
Social media
Video calling

Due to its ease of use and high accessibility, SMS can be very effective in maintaining a dialogue with new contacts. Texting after an initial contact, on average, results in 112% higher lead engagement. To do it at scale and automate your processes, use SMS messaging services.
Providing a wider range of options means contacts have more assurance they are not going to be pestered with constant emails and phone calls once they provide their details, as they get to choose how you get in touch. Giving this choice shows you care about your leads' convenience much more than simply expecting them to be available when you ring or to find your email in amongst the dozens of daily spam emails they receive.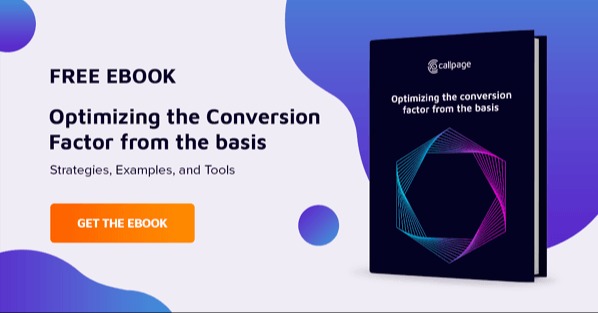 3. Schedule Your Conversations With Leads
Once your lead has chosen their preferred contact method, you can greatly increase your chances of actually reaching them by allowing them to arrange a convenient contact time. In addition to making life easier for your contact, this shows you respect their time and don't want to inconvenience them.
The prospect of an unexpected call in the middle of the working day or an otherwise inconvenient time can discourage potential customers from providing their details. Automated callbacks straight after a request is made by a customer enable you to respond quickly without the need to schedule. Similarly, an email or message is more likely to be missed or buried by other messages if the recipient doesn't know when to expect it.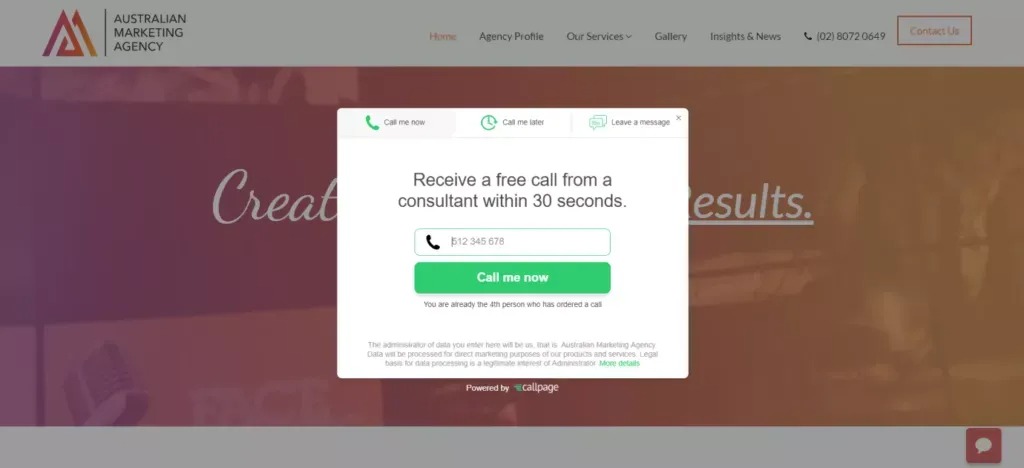 Using automated callbacks, the Australian Marketing Agency was able to increase their successful call rate to 70% by enabling their site visitors to arrange a callback in 30 seconds, letting their team respond immediately to interest.
As well as arranging your first follow-up contact in advance, end each conversation by scheduling a time for your next contact with them, making sure you will be calling at a time that works for them. This keeps the ball rolling and ensures leads are never caught off-guard.
Automated call and text scheduling can be very useful here, enabling you to plan and schedule your next follow-up immediately after each contact. SMS scheduling allows you to write your next message in advance to be automatically sent out at the right time, making it easy to stay in touch throughout the sales funnel.
READ MORE: How to Improve Lead Response Time
4. Avoid Sales Pitches
Make sure your follow-up messages and conversations focus on what your potential client's business needs and how you can help them rather than simply pushing the benefits and features of your product for sale.
Open the dialogue by asking for more information about how their business operates, the customers they target, their goals, and the problems they are currently facing. This lets you identify specific areas where you can address their pressure points and help their business grow. Furthermore, starting the conversation by talking about their business instead of your product shows you are genuinely interested in helping them and not just achieving a sale.
Do your homework and prepare yourself for each lead follow-up. While talking with your prospect, relate to the way someone found you and the content they viewed on your site. It will help you open more relevant and fruitful discussions, as well as give your agents an early heads-up of what the contact might be interested in.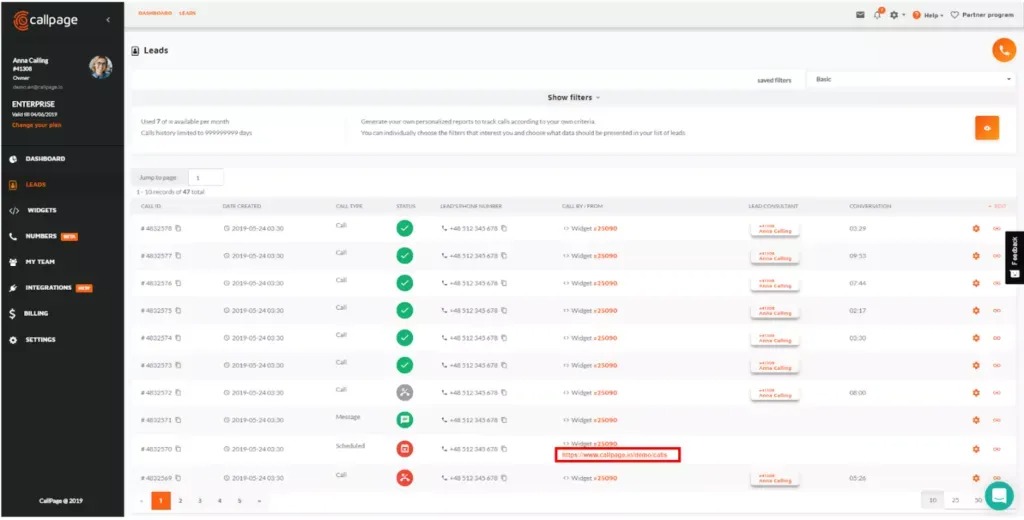 In CallPage's Leads tab, you can easily see the source of each lead, including the page they were on.
5. Share Your Content
Your blogs, video content, and images can be useful assets in follow-up conversations, able to clearly demonstrate the features and benefits of your services in an engaging way.
If a lead wants detailed information about how your product works or how it could impact their industry, don't force them to try to make sense of a long-winded explanation over the phone or email.
You may already have content providing a clear explanation in the form of a blog post, video, or infographic that provides useful advice or personal experiences of your services. More than 80% of business decision-makers prefer learning about a company through articles.
Here are some examples of content you can share with leads (when relevant):
Blogs
How-to videos
Tutorials
Case studies
Your business app

You can even leave a link to relevant content in your email signature, letting leads follow the link if they're interested without feeling pushed. Sharing content that is both relevant to the conversation and informative helps buyers understand what you are offering and become more confident that you know your stuff and have the right solution for their business.
MAY BE INTERESTING: You Are Sleeping on the Value of Email Signatures, Here is Why
6. Review Your Call Analytics
Call analytics help you focus on the most interested contacts and improve your likelihood of getting a response.
This includes tracking when you are successful or unsuccessful at reaching a recipient in the first place. Identifying the best times to contact each individual, as well as trends for the best times to contact people in different regions or industries, will help you adjust your call scheduling for a higher response rate.
A comprehensive call analytics package can do much more, however. CallPage's analytics is able to detect emotions and keywords in order to create emotional and behavioral profiles for both your leads and your agents.
AI-driven emotional analysis has a huge number of potential uses; for example, health insurance company Humana provides their agents with real-time updates on their caller's tone and language, helping agents alter their tone or approach to create a more positive experience.
This can be used to optimize how you distribute sales lead follow-ups to your agents and optimize your automated lead follow-up channels. Messaging timing and scheduling are among the most important elements of an effective drip campaign.
Tracking your agents' success rates isn't just about measuring their performance; it also helps you spot their strengths and weaknesses. Each of your team members has a personality and skills that enable them to connect more easily with different groups. By reviewing their call analytics, you can start to match your agents with the types of businesses and personalities they have a better track record with.
What We've Learned About Lead Follow-Ups
Let your leads decide how and when you get in touch to increase your response rates and start conversations on the right foot. Use detailed categorization and optimized distribution to team members to increase your conversion rate and enable contacts to educate themselves through your online content in order to make a confident and informed purchase decision.
Feeling lost among all these dos and don'ts lists? CallPage will help you get back on track with your sales activities. Schedule a personalized demo today or test our tool for free for 14 days.
Start generating leads today!
Start a 14-day free trial now,
set up the widget on your site, and see how many more leads you can capture with CallPage
No credit card required

10 minutes set up

14 days fully-features free trial
Try for free
Get a Demo