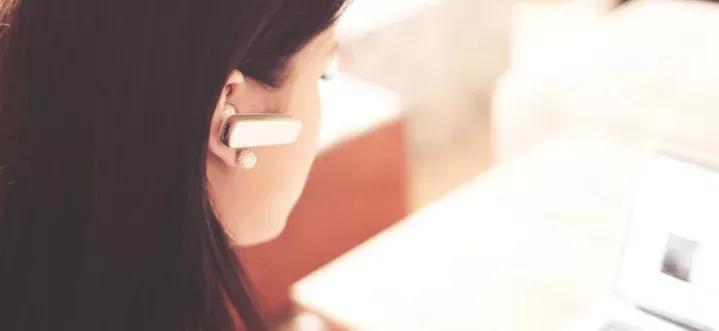 3 Simple Things To Make Your Cold Calling Better
Is there any universal formula for writing a copy that will necessarily lead to a sale? Today, the number of workshops and master classes on content marketing are growing every day, and the importance of the selling text for the business development is cultivated. But have you ever wondered how does the selling text differ from a simple text? And what kind of beautiful property allows this copy to sell the goods? С'mon, don't expect a miracle from the text. Unfortunately, a multipurpose recipe for creating a copy that will indeed persuade people to buy does not exist. But, don't forget about the techniques and elements that work, and which are used by all successful content marketers.
It's a well-known fact, that cold calling is an arduous task for every sales manager.

Thanks to the efforts of marketers, there are many approaches to cold calling, a lot of scripts and techniques to combat objections: standard call scenarios, company presentation, identifying needs or establishing a dialogue.

The main problems of each sales manager is often a fear of dialing numbers and overcoming barriers.
Of course, the goal of cold calling is not to sell, because the customer absolutely does not know what kind of company it is and what it produces.
Such calls are the main tool for finding new customers, expanding the client base and filtering it.
At CallPage, we make it a bit easier.
The effectiveness of cold calling without special preparation draw up a minimum percentage, and the duration of such conversations is rarely prolonged for more than a minute.
But competent and verified cold calling provides completely different statistics.
The only thing that is required is appropriate application of the existing techniques of cold calling.
Thanks to the efforts of marketers, there are many approaches to cold calling, a lot of scripts and techniques to combat objections.
Who will you call? When are you going to call?
These questions must be answered the day before you started to cold calling.
You need to know more about the person you are going to call.
Even if you are not going to use the information, it will help you feel more confident during the conversation.
During the research, you need to find something in common between you and the potential client.
It is very important to rely on common interests.
At the beginning of the conversation, you should ask as many questions as possible, and try not to sell your services.
Find out what is important for your client , so you will be able to adapt your offer as profitable as possible.
People don't care about you, they care only about the benefits that you can offer them.
It may seem stupid, but stand in front of the mirror and see how you talk, it will make you smile. And smile will make you even more confident.
Most often you will send messages to voicemail than to speak with your potential client.
To get feedback, find something common, what you can refer to and cause a person's interest. Social networks, such as LinkedIn, allow you to establish such connections easily.
By standard faceless and incompetent scenarios such as "Hello, we are the best company in the world, let's cooperate with us" customers are fed up to the fullest.
This is the worst example of a cold call. It is necessary to spend time and effort on drawing up the ideal scenario, and then roll it in practice, sharpen in all the nuances and only then use it as an example to achieve maximum effect.
This is the step by step scenario of a cold calling. Don't copy it – get inspired!
Determining the purpose of the contact.
Carrying out customer diagnostics (drawing up a "portrait") and its potential interest.
Identifying needs of interlocutor.
Conducting a presentation.
Working with objections.
Closing the call (appointment of the date of the meeting).
Try to look at the situation from сustomer's point of view and answer the question: "What could encourage me to agree to meeting?"
Before turning to the essence of the matter, show an elementary courtesy, wondering if the interlocutor has time and opportunity to listen to you.
If the answer is negative, it is better to repeat the call at time that will be convenient for the potential customer
In other words, your conversation with the client should be structured roughly like this:
1. Manager: – Hi/Hello/Good morning ________________!
Wait for an answer! Then continue the dialogue.
2. Manager: – My name is _________________.
I represent company X. (or briefly – Company X)
3. Manager: "Is it convenient for you to talk now?" Or "Do you have 2 minutes of time?"
– In case of a positive answer, proceed to the next question.
– If the interlocutor is busy, specify when it would be convenient for him to talk with you.
Using CallPage, you benefit from one thing – that a person already knows your company and wants to make an interaction. Don't miss the boat!
Perhaps the opponent, expressing his willingness to speak, may want to know what, in fact, you would like to talk with him now (or later when he is free). In this case, tell him briefly about the topic of conversation
Sign something neutral, like: "I would like to clarify how interesting you are in advertising in our publication" or "I would like to know whether we can organize cooperation in the field of building materials", etc.
If after your intro you will receive this kind of reply:
"We have no time to take a peek"
Manager: "For sure you have reasons- of course I understand that. But the last seven people in your field who I talked to said that as well. And they were all wrong. What about getting back in touch in a week to see that talking to me is a wise investment of your time. Will Thursday be suitable?"
2. "We have everything we need"
Manager: "I understand your point of view, however, ______ (company) offers much more than _____ . It is also allow you to ______ and plenty of other extra features.
It would be better for you to see this in practice . I can arrange for you a free trial of our most advanced version. Would you like to try it? (In case your company has a trial version)
3. "We have no budget"
Manager: "No worries as prices are created for companies of all sizes and the price depends on your choice, but most of our clients decide to establish their own plan. Let's explore some creative strategies for fitting this into your budget ?
Remember, it is impossible to obtain consent to a deal (a meeting, negotiations, etc.) in every cold calling.
You can only improve your chances of a positive result, improving the quality of your call.
Commit to whom you call, when you call, how many appointments you assign.
This will help track your success and be more organized. Any information about the company or person is useful, even if the meeting did not take place.
So do not forget to write everything down.
Start generating leads today!
Start a 14-day free trial now,
set up the widget on your site, and see how many more leads you can capture with CallPage
No credit card required

10 minutes set up

14 days fully-features free trial
Try for free
Get a Demo