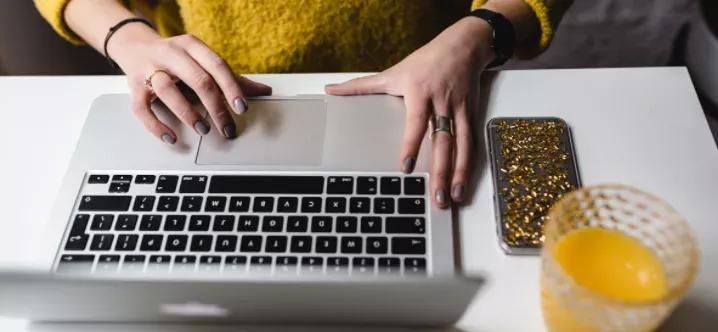 7 Simple Things To Do To Make Your Conversion Grow
One of the "Achilles' heel" of the site could be a low conversion. That factor determines online success and can affect saving money, time and effort. Everyone aims for as high conversion as it can be, but what to do to actually make it work? Today, you'll find 7 interesting things about conversion that could help you boost your traffic or sales and improve what you already have.
7 Ways to Increase Leads Conversion
Secure payments
Security can be a decisive argument when placing an order. The visitor should understand that everything will be fine in terms of payment.

Therefore, you should mention that your customers can pay at your site without any problems. This item is significant if you have a service and online payment.

The BellaCor company tested it on their website.

Parts of buyers saw some information about the confirmation of the security of the transaction, while others didn't.

As a result of testing, it was found out that in the first case the conversion was 10.4% higher.
Redesign
Users prefer secure transactions.

Never stop on what has been achieved. If you stop improving your site, your results will stay the same. Look at your site; it certainly has something to improve.

And these improvements can open new horizons for you.

There 4 steps of redesigning which can improve your conversion rate:
Completion of all data is divided into 3 semantic blocks and the whole process seems more structured and professional
There are security icons that convince a potential customer that there is no need to worry
Make an additional column, thanks to which the page no longer looks like a poll from Google Form
Add online chat or callback form so the visitor could ask a question that worries him before paying
Social buttons
Social buttons on the site improve ranking, attract a new audience, contribute to the dissemination of content.

They are present both on commercial sites, and blogs, on landing pages and even in mobile applications – because of a strong belief in the power of likes and repost.

Social buttons also used for quick authorization. Clicking on the social button allows you to avoid tedious filling of registration forms or to confirm registration via email.
Tell your story
The stories work fine, and it's a fact! Therefore, both for companies and private entrepreneurs it is important to tell your own story, for example:

– how it all began

– why did you do what you do

– what successes you experienced

Here is a vivid example of such a story of a famous blogger who specializes in affiliate programs, traffic and in general is an intelligent marketer.

People love stories, and love to watch other people's lives. So that's why it is foolish not to use it to increase the conversion on your site.
Customer Service
The most effective selling tool is live human communication with a potential buyer.

Most website visitors will prefer to find out the details and ask questions about the product or service before the purchase, but the interface of even the best websites can not answer all possible questions.

That's why it is highly essential to contact them at a time when they are still interested in your site and what you offer as much as possible.

All you need to do is provide them a convenient and quick way to find out what they need, without the expense of money and energy.

This problem can be easily solved by CallPage service.

There is no need to configure complex multi-channel telephony – we have already done it.

Also, you can use CallPage as an automation of the call center – with the recording of telephone conversations, with the analysis of the effectiveness of operators, with the accumulation of contact data of potential buyers, with the study of sources of references and many others.

CallPage is more than a callback widget; it is a tool for collecting statistics, analytics and optimization of advertising channels which helps to gain 75% more sales calls from your website visitors
Page loading speed
This nuance is overlooked often, although it also has a tremendous impact on conversion, which is confirmed by research.

According to a 2007 Amazon study, slowing the page response speed for every 100Ms leads to a loss of 1% of sales.

If you have a problem with download speed, consider how to reduce the weight of graphics/styles/scripts on important pages for conversion at first, to reduce the download speed. Slow pages' loading can ruin the project.

Perhaps, it was the main reason for the MySpace.com death on the background of rapid development of Facebook and Twitter.

People sent friendship requests much fewer, uploaded fewer photos, rarely changed their status and clicked on advertising, what means that users of this social network showed less social activity, which slowed the growth of the project until it disappeared completely.
Brand Analуtics
It is important to take into consideration what your customers say when developing a long-term marketing strategy.

Do they mention your brand or new product characteristic positively or negatively? What competitors are mentioned with your brand?

How can you improve the image of your brand?

To increase the number of potential customers, it is essential to know that each platform has tools for "active listening."

We will talk about a necessary tool that should be used at work.

There are many reasons why it is necessary to track company references on the Web:
You will understand what impression your company and products make on consumers, and you will be able to correct it;
You will be able to timely deny false statements and rumors about the company and respond to well-deserved praise;
You will know which features of brand positioning you need to work on to get more sales;
You will be able to take into account user complaints and quickly solve their problems;
To monitor the mentions of your brand throughout the Internet space, set up a social media monitoring tool – Brand24. This tool will keep you informed of what is said about your brand in the news, on websites and blogs. You will receive the most important statistics about your project: number of posts and reach generated, number of social media interactions, number of positive and negative mentions directly to your mailbox, also in the form of automated, brandable reports.

Thanks to Brand24, you can also identify influencers who could help you in increasing the reach of your brand's communication – and therefore be another conversion hack. Social listening is crucial if you want to achieve social success. It may reflect in growing your conversion rate and delivering some business results, so you shouldn't ignore this matter.
To sum it up
Among all the recommendations that were mentioned, there are no complicated ones, but after their implementation, you will notice a significant increase in calls and sales.

Whatever service you choose, in any case, it will bring you profit and customers.

Start generating leads today!
Start a 14-day free trial now,
set up the widget on your site, and see how many more leads you can capture with CallPage
No credit card required

10 minutes set up

14 days fully-features free trial
Try for free
Get a Demo