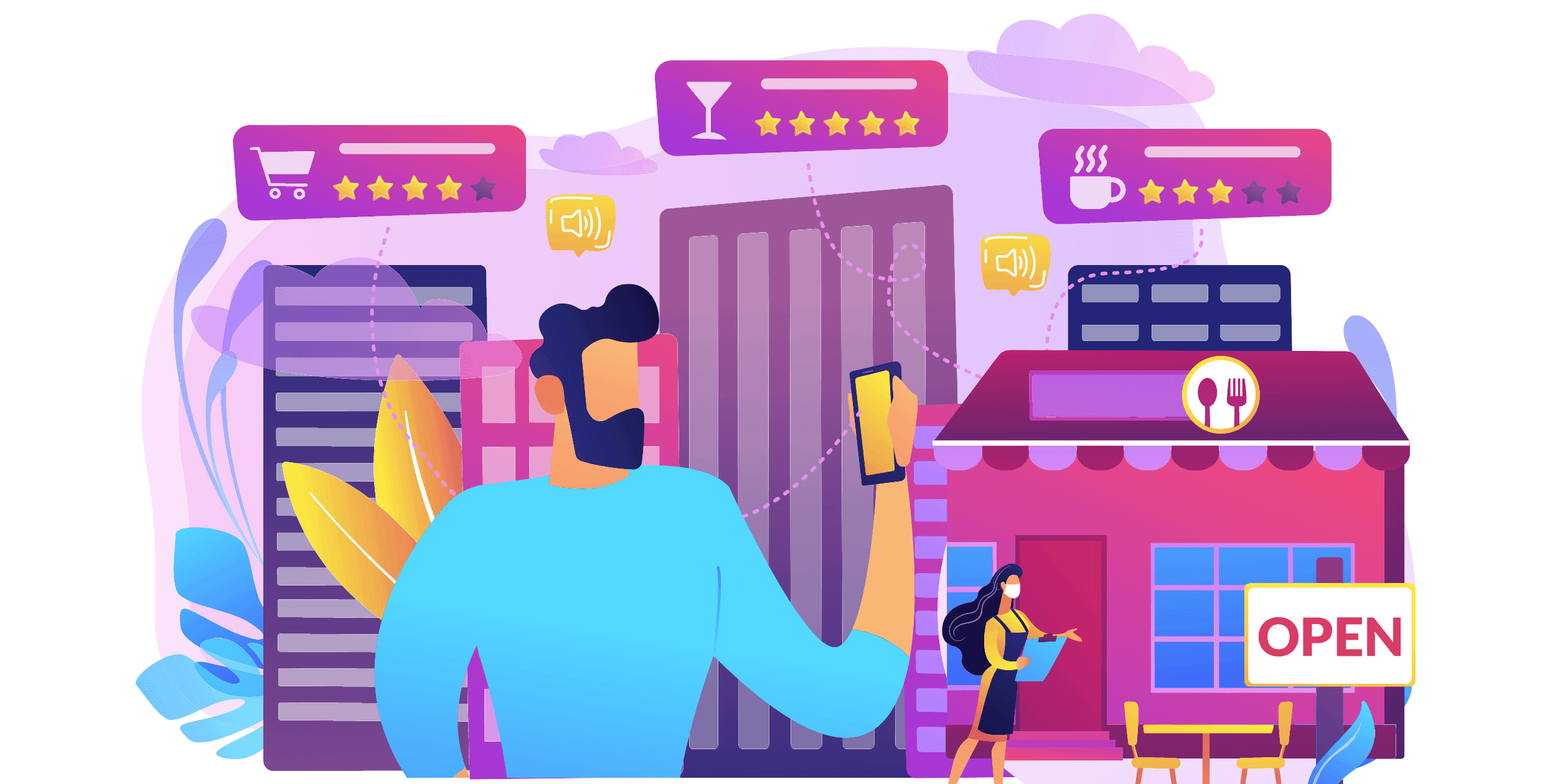 Mastering Restaurant Marketing Strategies for Success
Everyone loves a good restaurant, right? But why do some establishments have that thing that keeps customers coming back for more while others don't? We've all seen those restaurants that seem destined for success surprisingly fall by the wayside. So, what's the deal? Well, in addition to culinary quality, it comes down to restaurant marketing strategies.
Just because a restaurant serves food and beverages doesn't mean it shouldn't be treated like a regular business. If you want your eatery to be packed from open to close, then it's time to spice up your game. That's why we're here to break down the ins and outs of restaurant marketing. Follow our tips and tricks and watch as your establishment transcends into something more than just a place where people come to eat.
How to Build an Online Brand
If your restaurant isn't making a splash in the online world, then you're missing out on a massive opportunity. Online branding tells customers and potential customers what the establishment represents and what can be expected from the dining experience. Using the right online restaurant marketing strategies will help you build an identity that people can follow.
Online Branding Strategies:
Tell Your Story

Design a Professional Website

Post Interesting Social Media Content

Respond to Customer Comments and Reviews (Good and Bad)

Create a Blog
Tell Your Story
First things first, what's the restaurant's story? How does it stand out from the other nearby eateries? On your website and social media accounts, you should captivate people with the establishment's history or purpose. If your restaurant is family-owned, uses traditional ingredients, or has unique cooking methods, tell us about it–we want to know!
Sharing the restaurant's special identity will add to the customers' overall dining experience. So, consider hiring a professional writer or videographer to help you share your story with the world!
Design a Professional Website
Your website should be an extension of the quality people can expect from visiting your restaurant. An easy way to deter people from your establishment is by having a janky website that looks bleh. The good news is that it's never been easier to create a professional-looking website.
On web-designing sites like Squarespace and WordPress, there are affordable premade website themes that look stunning. By uploading a few professional photos of the restaurant, the story of the establishment, and an online menu, you'll be ready to go!
Post Interesting Social Media Content
Just posting random pictures on social media isn't going to cut it. If you want to build an online brand, you need to bring your content to the next level. That doesn't mean you have to allocate a massive budget for content creation–nope! Using a smartphone with a quality camera is all you need.
Here are a few interesting social media content ideas:
Staged food photos

Videos of the cooking process

Behind-the-scene videos of the restaurant

Staff introductions

Shoutouts to valued customers
Respond to Customer Comments and Reviews (Good and Bad)
Developing an online brand requires you to have an online presence. When customers comment on your social media posts, respond to them! By doing so, you'll tell the world that you care enough to give your customers the time of day.
Likewise, by responding to reviews–the good and the bad reviews–it shows that you're paying attention to feedback and criticism. So, don't hide from the online world. Embrace it and use it to your advantage.
Create a Blog
Creating a blog is a wonderful way to drive new traffic to your restaurant. The content you post doesn't have to be directly related to your establishment. Instead, you could post informative pieces that people in your target audience are frequently searching for on the internet.
For example, if you own a vegan restaurant, you could start a blog section that shares easy, vegan recipes to cook at home, the health benefits of being vegan, and important foods and nutrients vegans need in their diets. Your blog will establish your restaurant as a source of information, turning it into something more than a place that serves food.
How to Market a Restaurant Locally
Your local community is going to be your primary clientele. Unless your establishment is on the side of the road in the middle of nowhere, you need your community for support. So, how do you get the people in your area to care about your restaurant? Easy: Get involved! Here are a few restaurant marketing strategies tips to make a name for your restaurant in the local region.
How to Market Restaurants Locally:
Participate in Community Events

Host Special Events

Network with Nearby Businesses
Participate in Community Events
Participating in local events will catch the attention of the community. Hey! Isn't that the new restaurant that just opened? We should try it out this weekend! Having a booth at the farmers' market or the Fourth of July celebration will also establish your restaurant as a part of the team, as an entity that doesn't just want to exist but that wants to shape the atmosphere of the town.
Keep close tabs on upcoming events. As soon as you're able to apply for a spot, jump on the opportunity. Make sure to bring a camera along and capture all those Instagram-worthy moments that will surely arise!
Host Special Events
You don't have to wait for local gatherings to connect with the community. Why not? Because you can host your own! Once a quarter, use your restaurant space to lure people in for a fun night of activities. If you can do it properly, your self-hosted events could become something that community members look forward to attending, enticing them to invite friends and family.
Here are a few event ideas:
Cooking Classes

Food and Drink Tastings

Fundraisers

Open-Mic Night

Holiday-Themed Parties
Whatever type of event you choose, make it fun and memorable! It shouldn't feel like a gimmicky sales pitch to bring in more customers. Instead, it should be a nod to the community and show that your restaurant is here for them.
Network with Nearby Businesses
Other businesses in the community are your friends. Okay, maybe not competing restaurants. But other nearby shops are excellent entities to network and collaborate with. When choosing other businesses to work with, choose the ones that would appeal to your target audience. If you own a vegan restaurant, well, it wouldn't make much sense to partner up with the local hunting store.
Make your restaurant more available by utilizing CallPage's Meetings tool. The application encourages website visitors to schedule an appointment via a pop-up invitation. It's a wonderful restaurant marketing tool to help you establish more connections with other businesses and clients.
Once you establish the right relationship with the right business, it's time to implement some restaurant marketing strategies. Try things like offering customer referrals, hosting shared events, sharing knowledge, or posting information about each other's businesses.
How to Maximize Reservations, Online Ordering, and Inquiries
Making reservations and ordering food online should be a walk in the park. If your current scheduling or ordering systems are out of date or non-existent, then you're potentially losing out on big business! Another important factor is ensuring that customers can reach you quickly. That's where CallPage's effective Click-to-Call tool comes into play, which we'll go into more detail on.
Maximizing Reservations, Online Ordering, and Inquiries:
Sign-Up for Online Delivery Platforms

Install Easy Reservation Methods

Responsive Communication
Sign-Up for Online Delivery Platforms
Mobile delivery applications have changed the game. In fact, the food delivery industry has more than tripled since 2017! Signing up for platforms like UberEats, Grubhub, DoorDash, and Postmates enables you to easily expand your reach. This can be monumental during times like rainy days when restaurants typically see a decrease in business.
When you sign-up for these platforms, you need to be ready. Your staff should be trained to properly package meals and know who's in charge of what. You'll also want to ensure you have high-quality photos and proper pricing.
Install an Online Reservation System
Making a reservation should be a quick and easy process for customers. A great way to achieve that is by putting a reservation system on your website. With a few clicks of a button, customers can select a timeslot and verify that their table is reserved.
For the restaurant, it will help keep everything more organized. Your staff will have a better understanding of wait times and how busy the lunch or dinner rushes will be. Additionally, by automating the system, your staff will have more time to take phone calls and deal with other tasks.
Responsive Communication
Never let an inquiry slip by again by implementing CallPage's Click-to-Call tool. When you install this program onto your website, customers will be prompted to request a call in real time. Businesses that have utilized the Click-to-Call tool have seen a 75% increase in conversion rates. That means customers will be more likely to contact your restaurant to make a reservation and inquire about special requests, such as booking large tables or hosting events.
The easier it is for people to speak with your restaurant, the more likely they will become customers. Not to mention, the tool will give you access to contact details and the rates of successful calls. Callpage's tool is currently one of the top restaurant marketing strategies, so don't miss out!
Check out these other top-notch tools to generate leads for your business!
How to Establish Customer Loyalty
The goal of all restaurants is customer loyalty. Loyal customers will come to your establishment time and time again. If they feel like they are being treated right and are impressed with the quality, these customers are a word-of-mouth gold mine. And that's the best marketing for restaurants. So, how do you build trust and loyalty?
Establishing Customer Loyalty:
Educate the Staff

Maintain Appearances

Establish the Right Prices
Educate the Staff
Your staff should be as exceptional as they come. Even if you don't run a five-star restaurant, that's no excuse to have an untrained, uneducated staff. The waiters and waitresses should know exactly what the menu entails and how dishes are prepared. When customers ask for recommendations, your staff shouldn't have to think twice about it.
Take the time to give your staff the proper training. You want your customers to feel confident that everyone from the host to the waitress to the chef is going to take care of them every step of the dining experience. An exceptional staff is a fool-proof restaurant marketing strategy.
Maintain Appearances
Every time a customer walks into your restaurant, it should be stunning. Maintaining appearances, including cleanliness and the staff's uniform, plays an important part in the customer experience. No one wants to go to an establishment that's clean one day and filthy the next. That would break customers' trust and bring down the brand's overall reputation.
A consistent appearance will also be beneficial for employee morale and performance. If the staff feels proud of the establishment, they'll be more willing to go above and beyond in their roles. So, don't overlook the importance of this tip.
Establish the Right Prices
Establishing the right prices is a tricky process, but it's important. Customers don't want to feel as if they are being taken advantage of. Instead, customers want fair prices for the overall experience. When the check lands on the table, you shouldn't see eyebrows lift up. That's a telltale sign that your customer sees a disconnect between the experience and the price.
Proper pricing will also keep your business competitive. If competing restaurants offer a similar dining experience for 30% less, customers are going to choose your competitors over your establishment. Be realistic about your pricing, and don't squeeze your customers dry.
Final Thoughts
There are an endless number of restaurant marketing strategies. Finding the right methods for your business will take some experimentation. So, don't expect to find the perfect solutions on your first attempt. Each time you try a new tactic, record the data and compare the success and failures of different strategies. If you're interested in introducing CallPage's Click-to-Call tool to your website, you can sign up for a free trial. But don't be surprised if you notice an increase in inquiries and reservations right away.
Start generating leads today!
Get a 14-day free trial now,
set up the widget on your site, and see how many more leads you can capture with CallPage
No credit card required

10 minutes set up

14 days fully-features free trial
Try for free
Get a Demo