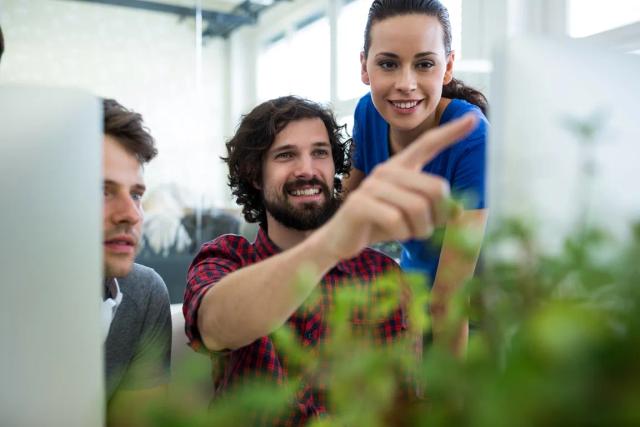 Lead Nurturing Can Lead You To Success. How To Do It Right?
"Lead" – refers to a customer who is interested in a product or service and who has left his application on the site or filled out a registration form. The completed application, the registration form, the contacts left on the site by the client – this is the generated lead.
Lead-management is a common global process for managing leads. The way you manage the received data: call the leads, agree on the delivery, sell, send out promotional letters and so on – this is lead management. The way leads are converted into real clients shows how effectively your managers work with leads, whether their actions product sales and the level of your audience quality.
In any business, it is possible to determine the purchasing willingness by visitor's behavior. Of course, the interpretation of this behavior is different and will be individual for each company. For example:
The website visitor started to make a request for the service two or more times, but never finished it;
Website visitor came from contextual advertising, three or more times looked through the card of the same product;
Subscribed to the mail list about Internet marketing and read five special warming letters;
Looked through the description of your service, then called the company, but didn't submit an application
Lead is received. What to do with The One?
There are two different, but complementary, methods for processing leads:
Email-marketing (distribution) – the organization of "primary" and subsequent contacts with the client via e-mail. The deal is concluded after a series of thematic mailings.
Telemarketing – telephone contact with a potential client for the conclusion of a transaction. The effectiveness of this method is much higher but can be associated with additional costs (a sales department, competent personnel, time costs, etc.).
To get the customer's willingness to cooperate with you, you need to conduct an in-depth analysis of the client and his needs. Another mistake in cooperation with such clients is that managers try to demonstrate the product too early. In order to move to this level of sales, you need yo clearly understand the client's needs and preferences.
The following tools will help you in this:

A phone conversation script: this tool will help the sales manager competently build a dialogue with the buyer and find out all the key points for the client's qualification;
All advantages in 30 seconds: the manager should be able to tell all the most important things about what the company is doing and what its advantages are, in 30 seconds or even less.
Leading questions: give the manager a list of leading questions that will help to find out everything you need.
ICP: To qualify a lead in a minute, you should provide your manager with a detailed description of the client (what we wrote about above). Describe the status of the responsible person, his style of life, and the list of problems for the solution of which he turned to the company.
Case studies: the presentation of work's examples can become a very effective tool for building trust relationships with a potential buyer. But don't overdo it: companies that only praise themselves have no more respect than those who don't do that at all.
Train your managers: Most sales managers do not pay enough attention to developing research skills from their managers. And this is a big mistake. To get all the necessary information for one call, you need to know how to act and always be ready to act. Don't let your employees do such an important job, relying only on chance.
Below is given a list of items that should be considered in order to organize the sales team with high efficiency.

• Clear and consistent scripts of phone sales;
• The system of up-selling and cross-selling;
• Promotions and discounts;
• Notification by SMS and e-mail about new promotions;
• Gifts for purchases, the average receipt of which is more than 500 dollars (for example);
• Individual approach to every client.
An individual approach to a customer is when after purchase (in a couple of days) you call customers and ask them how they are going and are they satisfied with the product. 90% of companies don't do stuff like this, but if you will belong to the remaining 10%, this will allow your customers to remember about you for a long time providing high customer loyalty in relation to your company, products, and employees.
Remember, this is a very correct approach to the organization of the sales system because it is 10 times cheaper and easier to sell an already existing customer who trusts you, than a new one. Therefore, the costs for an individual approach to a customer are more than compensated by repeated sales of goods and services.
About Author:
Forbes 30 Under 30 Europe. Digital Marketer. Speaker, Author, AI passionate. Co-founder at CallPage – Callback Automation and co-founder at Certifier – Online Certificate Creator. Areas of expertise: product design, marketing technology, and B2B sales.
Start generating leads today!
Start a 14-day free trial now,
set up the widget on your site, and see how many more leads you can capture with CallPage
No credit card required

10 minutes set up

14 days fully-features free trial
Try for free
Get a Demo