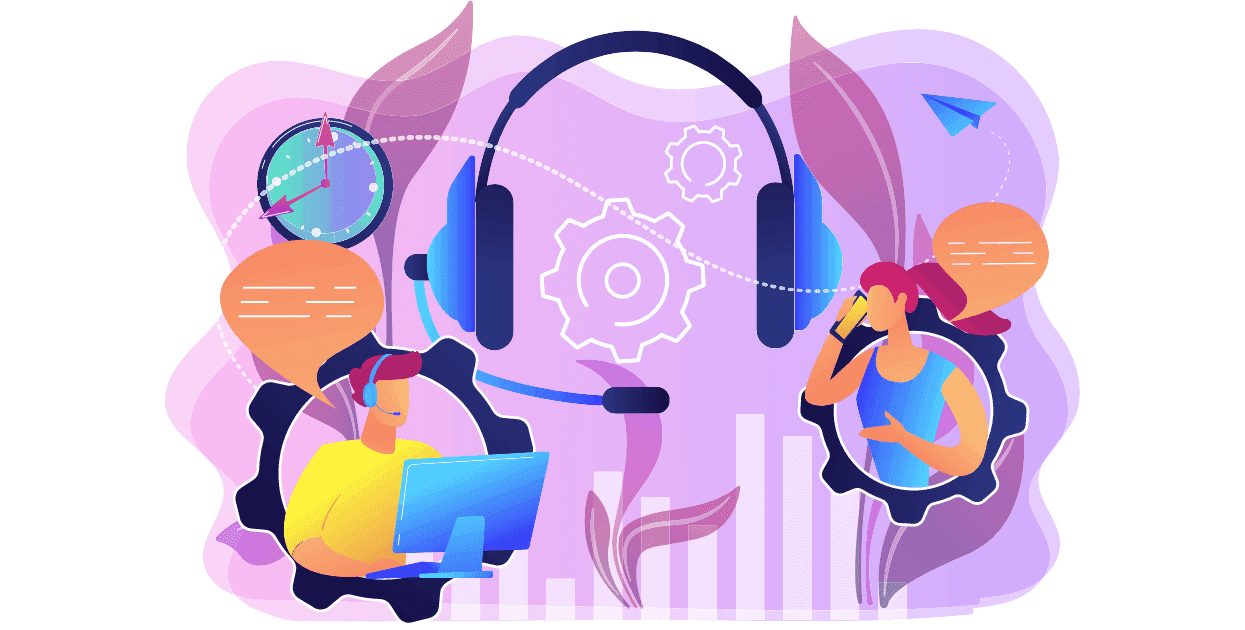 Why the Web Real-Time Communication Market is Growing
Real-time communication delivers information via audio, video and/or data from one point to another instantly. With the increased uptake and proliferation of modern technology, people can now communicate with all parts of the world in real-time. But the types of communication channels are growing, and the information that can be communicated instantly is also changing.
Mining businesses based in continental Europe can communicate to site managers deep in the African Congo in real-time, delivering reports, interactive blueprints, and more.
But the consumer is also impacting the real-time communications market. The wake of COVID-19 and generational differences in preferred communications channels means businesses must change how they interact with customers in real-time.
Major businesses like Oracle, Cisco, and Temasys are leading the way in technologies that help teams interact with each other and how they interact with customers.
This article will take a closer look at real-time communication, web communication channels, and how businesses can leverage instant communication's benefits.
What is Real-Time Communication?
Real-time communication (RTC) is any form of communication where one or more users interact with each other with no significant delay.
With technology progressing at breakneck speed, these forms of communication now encompass everything from a face-to-face conversation to a landline phone call, instant messaging via the internet or a video call - and everything in between.
Real-time communication channels are not technologies like email, voice mail or other instance where data is stored and recalled.

The State of the WebRTC Market
A recent Value Market Research report states that Europe and North America make up almost 75% of the real-time communications market, owing to the uptake of modern technology in these parts of the world.
Technology is the true enabler of real-time and web communication channels. Desktops, laptops, mobile devices, and various other devices are now gateways to communicate with anyone in real-time. Web-based RTC requires strict security protocols, thus further generating more technological breakthroughs with encryption.
The main driver for the market is undoubtedly the uptake of the technology and the cultural norms that web communication channels have become. Individual industries have specific requirements for web-based communications channels, further propelling growth. Ultimately, these technologies will trickle down and soon be available for smaller businesses and consumers alike.
Web Real-Time Communication Channel - Fast Communication Channel Between Site Visitors and Company
Instant communication between two parties is simply more natural and efficient.
This has obvious impacts on a business, such as being able to build a better rapport with potential customers while also closing more deals faster.
While forms of communication like email are easier to manage and a good way to 'have things written down', they're not always convenient for both parties on either end of a transaction.
Businesses that encourage customer communication in real time can function more efficiently and improve revenue.
READ ALSO: How to Combine Effective Communication and Advanced Technologies in Inbound Call Handling
Top Real-Time Communication Channels

Phone calling
Communicating via voice is natural and efficient, so a short phone call can quickly communicate more information than a series of emails. There's also the added bonus of picking up someone's tone of voice, attitude and other smaller euphemisms when hearing their voice.
This is a significant benefit for sales teams, as they can 'read the room' more than an email. Traditionally, sales calls are made over the phone, with a brief email being sent afterwards that contains a summary as well as the next steps.
Video calling
Everyone has been on a video call of some type since the COVID-19 pandemic. A significant shift to remote work forced many teams to use this real-time communications channel to work as a team.
Video calling has all the benefits of a phone call but with the added advantage of seeing someone and creating a much more natural environment where participants can use body language and other gestures.
Chat apps
'Chat' appears in many forms as a real-time communications channel. Teams may use a stand-alone app like Slack or Microsoft Teams to communicate with each other in real-time.
Client-facing chat apps often come in the form of a chat feature on a website. A lead or potential customer opens up a chat bubble and then stays typing messages with a company representative, who then helps solve a problem.
The difference between this and email is that the messages are read and replied to generally as soon as they've been sent.
File sharing
File sharing is often seen as a form of real-time communication, albeit with a less human element.
Best suited for collaborative work, file-sharing allows users to access shared documents and files via the cloud. It's an easy way to send larger documents and other long forms of communication from one person to another.
Main Advantages of the Web Real-Time Communication Channels
For time-sensitive or private, personalized information, communication in real-time simply makes more sense. Individuals can make faster decisions and work more efficiently. Similarly, when plans or strategies change and must be communicated and explained urgently, RTC makes it easier for teams to adjust accordingly.
For businesses, mainly sales teams, connecting with a customer or lead when they're in the decision-making process of a purchase is essential. Being able to answer their queries in real-time not only increases the chances of conversion but also helps build a better relationship.
Businesses that leverage the internet as a real-time communications channel are able to fine-tune their operations and become more efficient while generating more revenue.
With over 70% of full-time workers in the US now working from home, internet-based communications channels have also changed the way businesses operate. Offices that are now remote can use RTC to communicate with each other from anywhere in the world, just as efficiently as they do in an office.
RTC empowers individuals to get the information they need no matter where they are in the world. For example, a sales rep that's out on site can quickly communicate with a head office, warehouse or manufacturer or other parts of the supply chain.
How to Implement Real-Time Communication Channels on Your Website
Businesses with an online presence can leverage those previously mentioned benefits by making it easier for website traffic to communicate with real people in real-time.
Here's how to do that:
Choose the ideal communication channel
Choosing the best real-time communication channel between your customers and your team will depend on many factors such as your customer communication preferences, the industry you are operating in or your team size and structure.
Knowing the preferred communications channel of your customer makes it easier for them to use that channel and ultimately convert into a paying customer.
Assigning a responsible team
Whichever channel you choose to implement must have another human on the other end of it. While AI and machine learning are changing how many businesses operate, it still pays to have a human available at all times.
Consider upskilling an existing sales team to be able to handle calls directly from your site. Using a tool like CallPage, you can automatically assign queries and leads to a sales representative that's best suited for that query.
Use ready-to-use plugins and solutions
Getting your phone system and website to work in unison and managing customer inquiries can seem like a daunting task. But there is a wide range of ready-to-use communication tools, such as callback widgets and chat tools, that your can simply plug-in into your site.
Measure results and effectiveness
There's always an element of risk to the business when implementing new processes or technology. Will it actually lead to more revenue, or will it just be an expensive learning curve? That's why it pays to measure the most vital metrics pertinent to a real-time communications channel and your business.
Does being able to communicate in real-time lead to more interactions between your business and the customer? Has the connection rate between your sales teams and website traffic decreased since implementing that technology?
What isn't measured can't grow, so it's vital that before implementing a new RTC channel, you decide on the metrics to be tested.
Conclusion
Modern business relies on real-time communication. Removing delays helps remove uncertainty and doubt from a customer's mind, ultimately significantly impacting your business. But there's more to it. Being able to fine-tune the efficacy of your preferred channel helps your company run leaner, close more deals, and do so faster.
Real-time is better suited to delivering important information to help influence decisions. With tools like CallPage, you can communicate with your customers in real time via their preferred channel and change how your business operates.
Start generating leads today!
Get a 14-day free trial now,
set up the widget on your site, and see how many more leads you can capture with CallPage
No credit card required

10 minutes set up

14 days fully-featured free trial
Try for free
Get a Demo