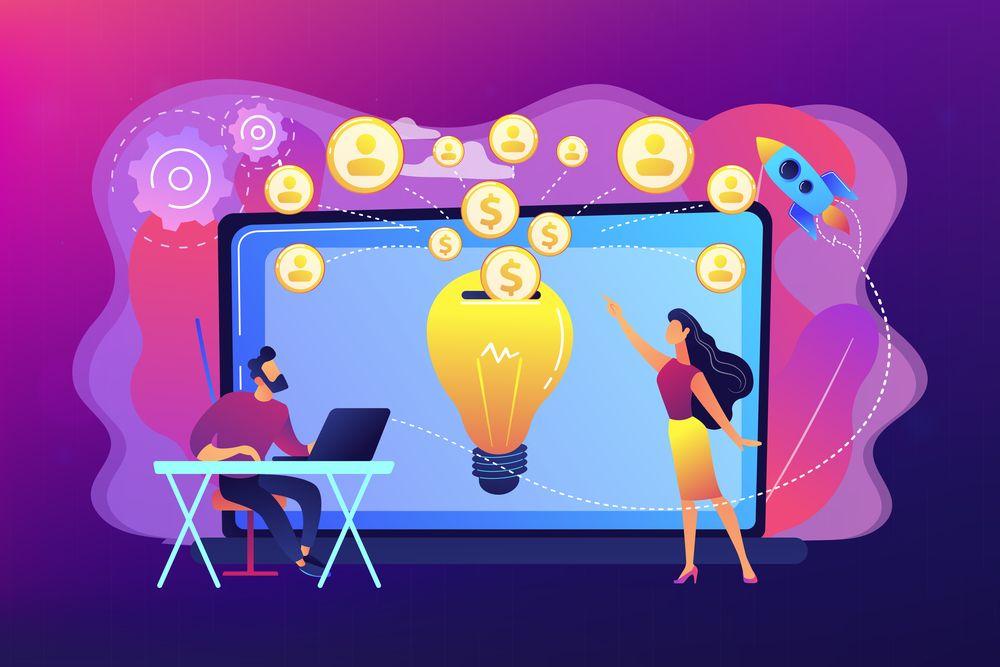 How to Increase Website Traffic - a Guide for SMB Business Owners
You may have the most attractive, visually appealing website with lots of information and creative content; you may even manage to pull many visitors but still fail to turn them into leads. Your site is a tool used to increase the company's income, and as such, it must drive valuable, quality traffic that converts into customers. This article discusses several paid and low-cost ways to get more traffic to your site. Read on to find out what makes "good" traffic and how to attract the most valuable audience.
What is website traffic?
Website traffic is defined by the number of users who visit a site. It can be analyzed by taking into account the number of visits, page views, unique visitors, or session duration.

There are several types of website traffic:
Organic: when a website is accessed through a link on a search engine as a result of an online search
Direct: driven by people who type your URL in the search bar
Referral: when the website is entered from a third-party link
Email marketing: that allows for the automatic collection of data on generated traffic
Social media: arrival at the website through the post
Paid media and paid search: traffic is determined by the effectiveness of published advertisements
What is "good" website traffic?
At first glance, the highest possible traffic seems beneficial – it improves your website's rankings, brings over loyal customers, and attracts return visitors. But statistics show that the average bounce rate is between 41% and 55%, meaning half of the visitors do not engage with websites beyond the first page they land on. So, there is no direct correlation between the number of visits and conversions.
The bottom line is that the site has to make money, but, interestingly, it doesn't necessarily need a lot of traffic to achieve this goal. What makes "good" traffic to a website is subjective and depends on the goals of the website. For example, a small business website may have less traffic. Still, if it's converting a high percentage of those visitors into customers or leads, it could be considered successful.
To determine a good level of traffic for a particular website, you need to analyze the website's goals, industry benchmarks, and the competition in the market.
Before diving into the strategies to generate website traffic, consider the factors influencing it:

Quality and quantity of content

Online and offline SEO

Mobile responsiveness

User experience (e.g., page speed, easy navigation)

Accessibility

The attractiveness of your product and its compelling story

The size of the market

The industry standards

Clear and attractive call-to-action
Look at these factors, audit the website accordingly, and write down the insights you gather. Then, act. Here are the channels you can use to increase website traffic.

How to drive traffic to your website - top channels
SEO & Content
Search Engine Optimization (SEO) makes it more likely that your site will show up high in the search results when potential customers look for it. That's why you need to be aware of the rules for website optimization and how you structure your content. Apart from going through the SEO checklist and determining what needs improvement, focus on choosing the right keywords (especially long tail ones), writing titles and metatags that correspond with the users' search intent, and including links to and from your content to third-party pages. You can also add rich snippets with detailed information about your product to increase web traffic. Not everyone knows that you may even ask search engines to index your site to increase the chances of it becoming more searchable.

Content and SEO are intricately linked. The SEO ranking rules require website content to be valuable and relevant for the user. Therefore, you must invest in well-thought-out material that will attract visitors. You can also use a handful of tricks to keep it fresh: frequently add new products or texts, follow the regular publishing schedule with exclusive content available only on your website, and use the most popular form – blogs, videos, and podcasts.
PPC Ads
Pay-per-click (PPC) advertising is the practice of placing an ad on a website other than your own and paying the platform owner each time someone clicks on it. It may sound costly, but when done correctly, PPC will attract traffic and lead to sales results that significantly outnumber the fee.
The most popular PPC system is Google Ads. It enables the creation of advertisements that appear in search engines. You can, however, branch out and use this method on other search engines, like Bing, or, for example, social media.
Mailings
Another way to increase website traffic is by implementing email marketing techniques. You can build your own quality subscriber lists by following the suggestions below:
Use sign-up forms and offer incentives, such as access to exclusive content.

Include calls-to-action in your emails to encourage subscribers to click through to your website. Make sure the CTA is prominently displayed and easy to find.

Use segmentation and personalization to tailor your emails to your subscribers' interests and needs. This can help increase engagement and click-through rates.

Optimize your email signature: Include a link to your website in your email signature to make it easy for subscribers to click through to your site.
Social Media
It's well-known that social media is an excellent marketing tool that raises brand awareness, increases engagement, and drives traffic to your website. There are plenty of rules governing social platforms, and you need to get acquainted with the best strategies, tips, and tricks that vary from one channel to another. We'll only mention that you should remember which platforms generate high traffic volumes; for example, you may be surprised to learn that Instagram and Pinterest are not the best traffic drivers, with Facebook and Twitter still taking the lead.
Referral & Media
When people don't search for your company on Google but instead find a link to it on someone else's site, we talk about a "referral." Again, social media is a good way to send and share links, and it is also one of the main platforms for referrals. Still, referrals may come from your partners, affiliates, influencers, news, and other kinds of media. This strategy works well in both B2C marketing (for example, when comparing prices) and B2B, where word of mouth and recommendations have a big impact on buying decisions. Apart from increasing traffic volume, this type of marketing also improves your SEO rankings.

Generating website traffic on a low (or no) budget
You may have noticed that some of the techniques described before require financing. What if you just started a new business or are struggling to scrape together the funding for advertising? Here are some actions you can consider to generate website traffic on a low budget:
Leverage social media. No money for sponsored advertising? No problem! Low-cost social media strategies require you to be active on different popular platforms, take advantage of user-generated content, reviews, and testimonials, and optimize the posts to increase engagement. Show your business expertise on Linked In, and remember about the more niche, alternative channels, like Quora or Discord.

Try less popular PPC channels. Facebook and Google dominate the paid ad market, but nothing stops you from going cross-channel to reach a wider audience. Microsoft Advertising, Quora, and even YouTube or LinkedIn are not all obvious, but they are still helpful choices when diversifying the paid media mix.

Test Facebook Ads or Google Ads on a smaller budget with banner ads. Before investing a significant chunk of your budget in social media advertising, try a cheaper option. Banner ads attract the visitor's attention using imagery. Thanks to

programmatic advertising

, they are usually placed in the most visible location on a website and matched with the visitors'



Use your internal knowledge to generate high-quality, evergreen content. This type of content will not de-actualize quickly; instead, it will be generating steady traffic for a long time. Different kinds of tutorials and "how-to" texts will attract the audience and establish your authority.

Practice guest posting (and speaking). Instead of focusing only on creating great content for your own company, approach various organizations and firms with an offer to write for them or speak at their events. The typical deal is that you can promote your website while doing that (for example, through the link on the third-party page). This gives you access to a whole new segment of the audience.
Converting traffic into leads
Converting website traffic into leads is a process that requires consistent effort and experimentation. One thing, however, is certain – you need to ensure that all your content and landing pages are properly optimized. Improving the site's layout and mobile user experience, adding testimonials, call-to-actions (CTAs), and lead magnets will prove to be very beneficial. Providing solutions that enable quick contact with your company via your website is also important. There are plenty of actions you can take for effective optimization. Read our article for tips on increasing your site's conversion rate.
Summary
In today's world, having a website is a must for any business. It's equally important to create one that will drive business growth. As online trends, industry practices, and SEO rules constantly change, you must continuously monitor the performance of your website and apply optimization techniques. The result is worth the effort.
Start generating leads today!
Start a 14-day free trial now,
set up the widget on your site, and see how many more leads you can capture with CallPage
No credit card required

10 minutes set up

14 days fully-featured free trial
Try for free
Get a Demo