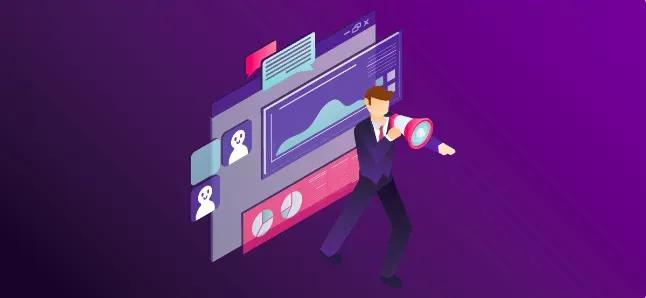 13+ Steps on How to Improve Your Reps' Performance [Cheat Sheet]
You are pretty sure your salespeople have the skill set and features to make them good or even great at what they do (according to Forbes, only 1 out of 1000 sales reps can be called great). But… But somehow, they don't do their best! You see the potential in them, although something is still missing. Check our 13+ Steps How to Improve your Reps' Performance and Turn them into Sales Superheroes.
Go through the steps included in our cheat sheet (we covered both B2B and B2C) and see what you can do to improve your team's performance and help them become more successful in their everyday work. Honestly ask yourself "Have I checked that?", or "Have I tried this?".
Each point on the list can be applied differently, depending on the industry you operate in and the obstacles your representatives try to overcome. Sometimes you can go one-by-one and apply them all or use just some of the suggested steps listed below. Good luck!
Let's get to the details:
1. Let them know there is a room for improvement.
Talk with your sales reps, ask if they are willing to work on a certain issue. Create a sort of contract with them. Agree that you will help them if they promise to do their best and engage in the process of improvement.
2. Assess strengths and weaknesses.
Ask yourself the right questions to really dig into the topic. As Simon Sinek preaches – "start with why". Identify what is causing the problem(s) – is it having the wrong attitude or maybe your salespeople need to work on some interpersonal skills? There may be dozens of different issues even within one team.
3. Make sure they understand the sales process.
Creativity and great ideas are important, but your representatives need to know your sales process; they need to understand how it works and follow it in their everyday work. Being organized should be one of their priorities. Always remind them that companies with formal sales processes generate higher revenues* and that is one of the reasons they need to follow the prescribed sales steps.

*Harvard Business Review study.
4. Include leaders in practice sessions.
Organize a coaching session for your team members run by a high-level sales leader within your company. It is about sharing knowledge and experience, but also about the authority that keeps people going.
5. Practice the entire sales cycle, not just the first call.
Initial calls or conversations are important and may cause your reps a lot of trouble, but they need to practice the whole sales process, repeatedly, on and on. Go through follow-up with them, the second contact, the third call, etc.

6. Strive for information-sharing and continuous learning.
Create an environment for the exchange of knowledge inside your team. Choose one person who has the skills/expertise that their colleague lacks and give them time to work with each other. Organize brainstorming sessions, encourage your reps to ask questions and share their daily encounters with clients.
7. Adjust proper selling tactics.
By knowing your salespeople strengths and qualities, you can also assess their selling tactics. Maybe they have chosen a tactic that doesn't work for them, and it is not entirely their fault. Observe how they work, draw some conclusions, and maybe propose a different sales technique. Don't forget about psychological tricks your salespeople can use to support their work.
8. Set high standards.
You need to have high expectations and communicate this all the time. Never settle for mediocrity. According to studies*, 50% of the over-performing salespeople are aware they need to meet quotas and always reach higher. Only 26% of their underperforming counterparts said the same thing.
*Data from a study run by Nick Hedges, President and CEO of Velocify, and the sales expert, Harvard Business Review author, and USC professor Steve W. Martin.
9. Check their time management.
Review how your team members spend their time throughout the day. Simple as it seems, they may, for example, invest too much time in all the work after the call. Ambition is a good thing but make them aware of the importance of each stage of the sales process.
10. B2B: Highlight the importance of the research.
Research could be named king of B2B sales. Your reps cannot omit this part or treat it with neglect. Many of the mistakes made by promising salespeople come from shallow research. They need to be prepared for every sales call, or they might as well stop working.

11. B2B: Support negotiation skills.
In B2B sales your coworkers have to be excellent negotiators. And it is not only about avoiding discounts or just making the sale at all cost. It also includes the non-monetary points of every negotiation, like a win-win situation when you offer your client something extra, and they give you something in return.
12. B2B: Expect excellent knowledge of the product.
Let's be honest – B2B salespeople need to know more about their product than their counterparts from other industries (sorry, B2C). Make sure your team members are familiar with all the features and options your product offers and they use this information in their everyday work.
13. B2B: Coach them how to switch between roles.
Your reps have to know how to adjust to different clients, to assess what a certain prospect needs and to act accordingly to their expectations, position in a company, and decision-making power, etc. For example, deliberating about detailed, in-depth info regarding technical aspects of your product may be a waste of time if talking to a person that simply will not understand it. That person may only be interested in the long-term results of the product's implementation.
14. B2C: Share categories of clients.
Make sure your salespeople are familiar with all client categories (within their area of expertise, of course) and that they have access to everything you know so far about your potential customers. Do not make them do their work twice.
15. B2C: Remember about the buyer's digital footprint.
Categories of clients are one thing. Your reps, when needed, can support themselves with research. They have lots of data at their fingertips – e.g., social media platforms can serve as sources of invaluable information, especially in the case of narrow target audiences.
16. B2C: Emphasize the role of emotions.
Make your reps aware of all the factors that influence clients' decisions. As you know – in most cases emotions are the key. Salespeople need to keep it in mind while working on their overall sales skills and performance.
17. B2C: Present more aggressive sales techniques.

In the B2C sector, your reps have more occasions to use sales techniques and influence their prospects. Clients, while making a buying decision, are usually more prone to traditional selling tactics. Why? Because they are in just one role, they don't report to anyone, don't need to explain their decisions (family affairs excluded), and, as stated above, emotions play a huge role.

18. B2C: Advise how to handle rejections.
As in B2C sales, the pool of leads is way bigger than in B2B, so are the chances for rejection. Tell your reps how to deal with lost opportunities, and it is not only about meeting targets. Make sure their approach and motivation are not suffering just because they overthink their inevitable failures.
While training and coaching your salespeople strictly avoid quick fixes. They may seem easier to apply and sometimes can give small, immediate results, but in the long term will do more harm than good. Always use a problem-solving approach and ask yourself "why?". You will quickly discover most of your reps just needed some help to unlock their potential. But remember – sometimes letting people go is the only way to solve some problems.
Order a personalized presentation or test our tool for free for 14 days!
Start generating leads today!
Start a 14-day free trial now,
set up the widget on your site, and see how many more leads you can capture with CallPage
No credit card required

10 minutes set up

14 days fully-features free trial
Try for free
Get a Demo