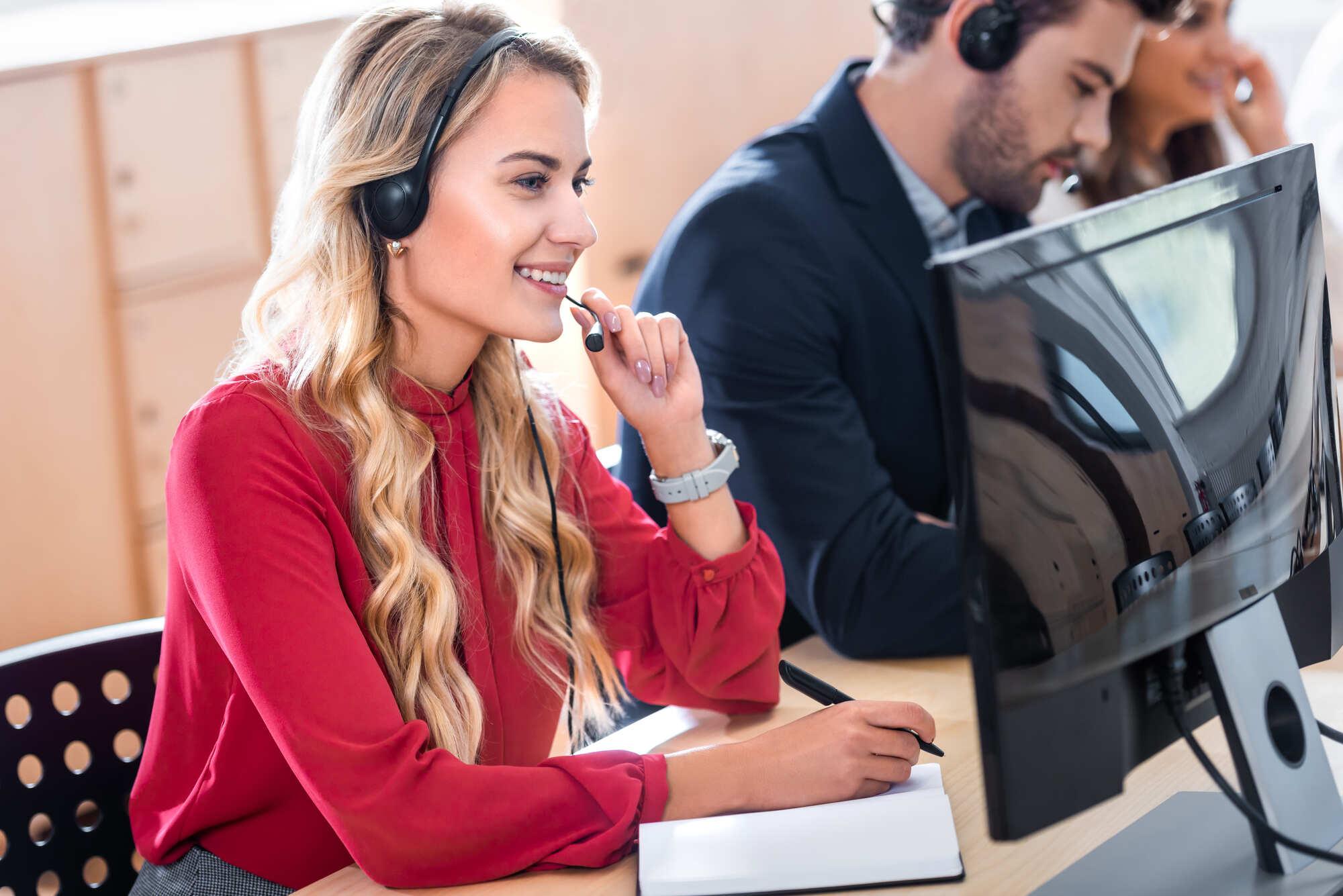 How to Choose the Best Virtual PBX System? Expert Insights
Struggling to keep up with the demands of modern communication? Discover how a Virtual PBX system can revolutionize the way you connect with clients and customers. From key features to top providers, our comprehensive guide has you covered. Get ready to make an informed choice that will keep you ahead in the digital game.

In business, efficient customer communication is the name of the game. But the ever-evolving digital world is complicating the matter. That's where virtual PBX systems enter the conversation. These systems give companies cost-effective tools to meet the demands of modern workspaces. Aspects like remote employees and wide-spread clients no longer have to impact communication. But how do you pick the right system?
The first step is to fully understand what a virtual PBX system offers. This guide will take you through the inner workings of the system, key features, benefits, and the top providers. You'll get the confidence and knowledge to choose the right system that meets the challenges of the digital age.
What Is a Virtual PBX System?
A virtual PBX (Private Branch Exchange) system is a cloud-based business phone system that manages incoming calls. Instead of using hardware and physical phone lines, everything is done through cloud-based software. The virtual systems provide the same functions as a traditional PBX plus more advanced call features. Some of the additional features include call recording, client tracking, and call analytics.
Virtual systems are tailored for the online world. Users can access it anywhere with an internet connection via an online platform. That enables remote workers to utilize the business phone system via smartphones, computers, laptops, and other VoIP-compatible devices. The more flexible a business is, the more competitive it is. Virtual PBX systems provide that flexibility and much more.
What is the Difference Between Virtual PBX and Traditional PBX Systems?
Virtual PBX systems and traditional PBX systems accomplish the same goal using different technology. Traditional PBX systems rely on physical hardware, such as phone lines, servers, and switches, to be installed on the premises. Virtual PBX systems rely on third-party servers hosted off the premises. Other than phones or computers, no equipment or cables are necessary.
Although virtual PBX systems use more advanced technology, they are cheaper. Most providers offer subscription-based pricing models. There are also no upfront hardware costs or future maintenance costs. Some systems can be as affordable as $15 per month per user.
Traditional PBX systems can cost a flat rate of $1,000 per employee. So, catering to a 10-person company would cost $10,000, which doesn't include maintenance and update fees. For small businesses, taking on such a large expense is unreasonable. That's why the more advanced virtual PBX systems are becoming so prevalent today.
7 Key Features of Virtual PBX Systems
When you're choosing a virtual PBX system, there are a few crucial features to look for. The market is full of excellent system options; don't settle for a system without the basic components. So, here are seven key features of virtual PBX systems to help narrow your search.
1. Virtual phone numbers
Virtual PBX systems offer companies virtual business phone numbers with local, international, and toll-free area codes. Flexible area codes allow organizations to establish a presence in various locations without physical offices. Businesses can add or change numbers as needed, which is great for scalability and dynamic operations.
2. Call analytics
In today's world, analytics are everything. Virtual PBX systems provide insights into call activities. You'll have data on call volume, duration, and sources. More data means more informed decisions. The insights can be used to analyze marketing efforts, identify weak and strong employees, and improve customer service.
3. Call recording
Choose a virtual PBX system that includes call recording. This feature allows businesses to record and store phone calls. The recordings can be used to monitor work quality, train new employees, and resolve disputes. Companies can also use the recordings to understand buying patterns and identify effective sales techniques.
4. Call routing
Call routing is a fundamental feature of virtual PBX systems. Incoming calls are automatically directed to the correct destination. A company may have various extensions for specific departments and employees. Automated routing cuts down wait times, improving customer service and company reputation.
5. Call tracking
Call tracking enables you to see the source of incoming calls. Certain numbers can be assigned to different marketing channels. So, your company can identify which channel is generating the most calls. The data will help marketing teams measure and prioritize marketing channels. Optimizing the marketing budget will give the business a competitive advantage.
6. Queuing
When there are more calls than representatives, the queuing features prevent callers from hanging up. The virtual PBX system will put the caller on hold with messages or music. Some systems will include features, such as disclosing estimated wait times. Queuing provides an improved caller experience and reduces missed opportunities. Avoid virtual PBX systems that don't have this feature.
7. Customized IVR
IVR stands for Interactive Voice Response. It's a system that greets callers with an automated menu system. Callers can choose from options with voice commands or keypad inputs. The feature will get customers to their desired location as quickly as possible. IVRs emit professionalism, building your company's reputation.
8. Mobile and Desktop Apps
A virtual PBX system should include a mobile and desktop app. The app will provide a place to manage messages, notifications, communication channels, settings, and analytics. Look for a system with a user-friendly platform.
What Are the Benefits of a Virtual PBX System?
Affordability
A virtual PBX business phone system is one of the most affordable communication solutions. A traditional PBX system can cost tens of thousands of dollars. However, a cloud PBX system comes at a fraction of the price with zero maintenance or update fees. Your company can use the savings in other areas to grow and optimize the business.
Remote work friendly
Virtual PBX systems are indispensable in the age of remote working. Companies now need to be more flexible than ever while maintaining connectivity and professionalism. Well, these systems enable seamless communication from anywhere with an internet connection. Utilizing remote work expands a company's talent pool and reduces costs on office space. So, cloud PBX systems can be quite advantageous.
Enhanced customer support
Utilizing a virtual PBX service will boost customer support efforts. Features like automated routing cut down the time it takes callers to connect with the right representatives. Enhanced customer support is crucial for reputation and the bottom line. Many virtual PBXs also include voicemail-to-email. The feature converts voicemails into emails and sends notifications to customer support. Representatives are able to respond to the quicker and more efficiently.
Fewer missed calls
One of the primary issues of traditional business phone systems is missed calls. But virtual systems change all that because of queuing and call forwarding. Queuing will prevent callers from hanging up during high call volume; call forwarding will forward calls to a mobile device, allowing employees to receive calls out of the office. Fewer missed calls mean fewer missed opportunities.
Access to call analytics
Utilizing virtual PBX software gives your company access to call analytics. The system will collect data on call volume, call duration, call sources, and more. One of the most important aspects is seeing where calls come from. A company can determine which marketing channels are driving the most traffic. These insights can lead to better-informed marketing decisions, providing a competitive edge.
Fast installation
A hosted PBX phone system requires zero on-site infrastructure installation, unlike traditional phone business systems. The only installation required is downloading the software onto relevant devices. In most cases, these systems can be set up in just a few days or even one day. The simple installation allows businesses to benefit from the software ASAP. It also means there is zero to minimal maintenance required.
Employee training
A virtual PBX phone system includes call recording. The recorded calls can be used to train employees on best practices and areas for improvement. This feature will enhance the quality of customer interactions and employee confidence. Utilizing recording calls also allows companies to continuously analyze and observe tactics.
Scalability
Virtual PBX solutions are easily scalable. Small companies can gradually add new lines to their subscription plan as needed. The process is as simple as upgrading an account, unlike traditional systems that require installing physical hardware.
Can Small Businesses Use Virtual PBX Systems?
A small business can greatly benefit from utilizing virtual PBX systems. In the past, communication systems were a massive business expense. But not anymore. These systems are a cost-effective communication solution, well-suited for tight budgets. Small companies can avoid high up-front costs via monthly subscription pricing. And the systems can be scaled as the business grows.
Virtual PBX systems also develop a small business's professional image. Callers will associate features such as call queuing, customized IVRs, and call routing with a legitimate, competent organization. If the system is used efficiently, it should enhance the customer experience, further building the brand's image.
In today's online landscape, remote work is more common than ever. Virtual PBX systems allow small businesses to stay connected and thrive in this changing environment. No matter where people are located, the virtual system will provide a professional touch and track call.
Lastly, call analytics help small companies make data-driven decisions by providing insights into call activities. Analyzing call data gives businesses a comprehensive look into communication patterns. The sales, marketing, and customer service teams can use the data to fine-tune strategies.
The Best Virtual PBX System Providers
CallPage
The virtual PBX system by CallPage checks all the boxes of a top-of-the-line communication solution. CallPage's PBX program offers all the essential features, including virtual phone numbers, customizable IVR, call tracking, analytics, and recording. All the data and features are displayed on a user-focused platform, making it easy to manage business communications.
What sets CallPage's system apart is that it can be paired with the company's other widgets, like the click-to-call tool, to generate more calls. Take advantage of CallPage's free trial to see what its virtual PBX solution can do for your company.
RingCentral
RingCentral is a highly regarded virtual PBX service provider. The system offers an extensive communication and collaboration suite, which may be a better fit for larger companies. Some of the features include an auto attendant, queuing, voicemail-to-email, and conference bridging. Companies can also pair the cloud PBX system with other business apps.
Zoom
Zoom's cloud PBX system is integrated into other Zoom solutions, which makes it a great choice for companies that already use its services. This virtual PBX system is more simplified than other options; however, certain features like call routing, queuing, and IVR may be lacking. The system is tailored for small to medium-sized companies that focus on video conferencing.
DialPad
DialPad's virtual PBX system is known for its simplicity and ease. The system is a great option for businesses looking for something straightforward. But, like Zoom, some of its features aren't as advanced as other options. You can only add up to five forwarding numbers, so scalability may be an issue. However, if your company needs a user-friendly system that's efficient in the basic features, DialPad is a great option.
READ ALSO: 15 Best Sales Call Software Solutions for 2023
How to Choose the Right Virtual PBX Provider?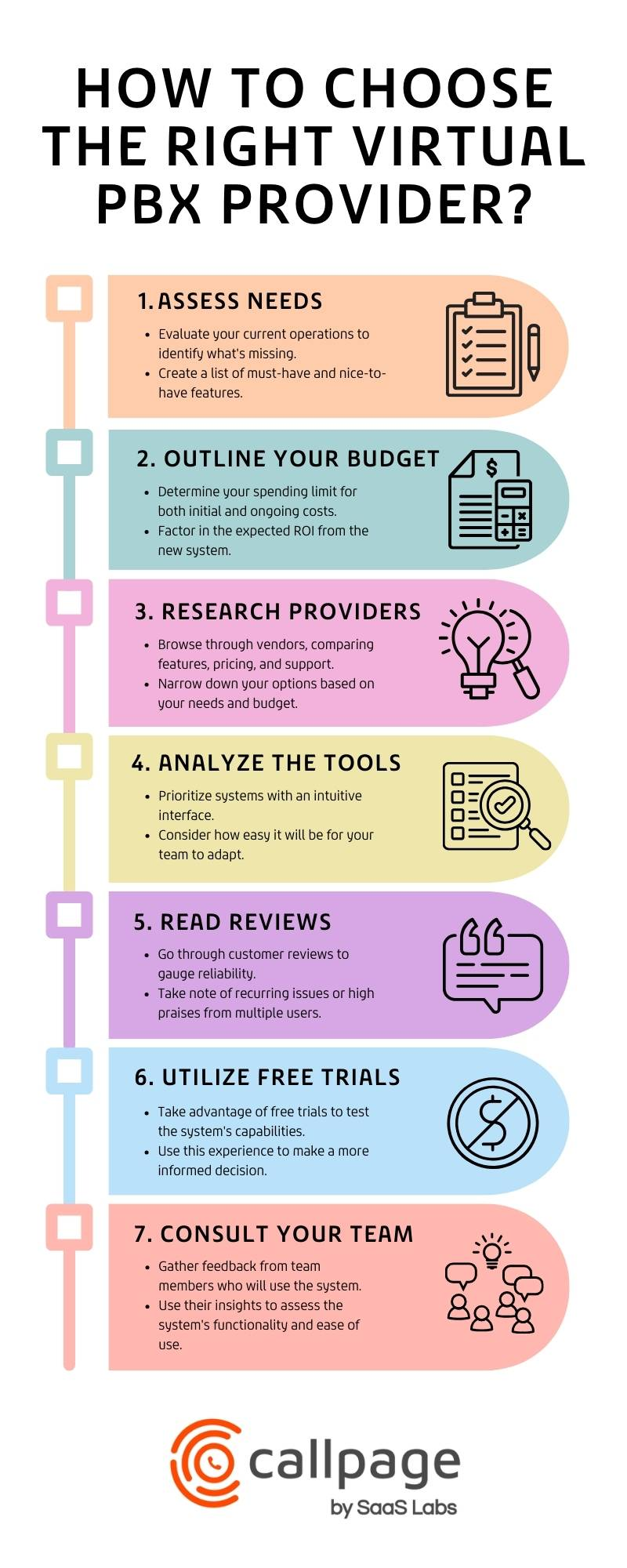 Final Thoughts
Virtual PBX systems have blown traditional private branch exchanges out of the water. Companies now have access to comprehensive communication solutions at a fraction of the price. Any company seeking advanced call management would greatly benefit. Features like call tracking, personalized IVRs, queuing, and call analytics will have a huge impact on customer support, marketing efforts, and quality control.
Before blindly jumping into a PBX system, take advantage of CallPage's free trial. Your company will have 14 days to test and analyze how the software can elevate your business. So, get started today and enjoy all the perks of a virtual PBX system.
Start generating leads today!
Get a 14-day free trial now,
set up the widget on your site, and see how many more leads you can capture with CallPage
No credit card required

10 minutes set up

14 days fully-features free trial
Try for free
Get a Demo