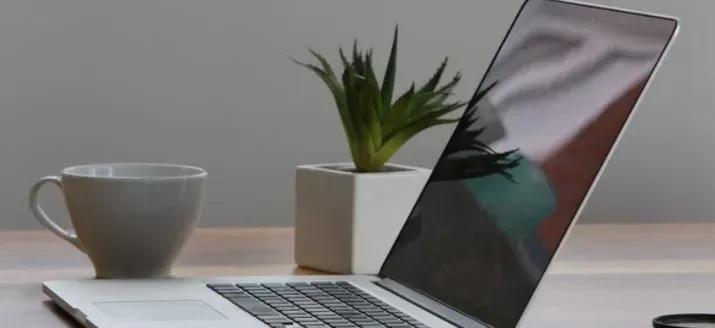 What is Social Selling in The Eyes of Mick Griffin?
At our Online Sales Sprint two weeks ago, Brand24's Chief Revenue Officer Mick Griffin delivered a highly informative and interactive webinar revolving around this buzzword. Here are our three takeaways from the presentation and reasons we believe social selling will help businesses of any size achieve greater selling success.
Customers generally set up barriers to sales pitches, as they continuously hear the same messages applied to different products.

To stand out among the competitors, the best marketers recognize how to break these barriers and reach the customer.

Successful social selling requires businesses to have a detailed understanding of their customers' interests.

This information can be found on the customers' social media platforms and is invaluable in strengthening a sales pitch.

Instead of the generic copy and paste messages, applying their interests in a personalized message can often generate a more positive response from the customer.

This connection allows the customer to feel valued and develop a level of trust with the business.

And in the long run, there is nothing more important to sales than trust.
Find Qualified Leads
Cold emails or cold calls may provide results due to sheer volume, but there is a more effective way to generate leads.

An aspect of social selling, social media monitoring can search for keywords to find people interested in a particular topic.

This is a time optimizing method.

Instead of spending hours making phone calls or writing email templates, businesses can instantly identify their target audience.

There is also a greater likelihood that these qualified leads will respond, as their active discussion or mentioning of these topics indicate their interest, and success rates will be higher than that of cold emails and cold calls.

For any business, time is a resource, and it is best spent on qualified potential leads.

Expand Your Audience
Social media has a powerful reach.
A simple post can be seen by thousands, or even millions, through likes, shares, retweets and upvotes. By being an active participant in topics of interest, businesses can spread their message to new leads and expand into untapped markets.
Think of it as free exposure.
When potential leads are frequently exposed to a particular business, they are more likely to develop recognition towards the brand. Positive recognition can also lead to positive word of mouth, which is one of the most valuable forms of marketing.
This allows any business to achieve great results without putting in a great amount of work.
So what actually is social selling?
It is the art of developing and maintaining relationships beneficial to the sales process. It is a powerful and efficient method in fostering a long term value chain for customers and businesses alike.
And it is something that businesses should be implementing immediately for improved results.
For more information, check out Mick Griffin's full webinar here.
Mick's webinar was just one of six within our Sales Sprint event. For more ways to improve your business and grow in sales, check out the other webinars in this playlist.
Read Also: How to Generate Leads without Cold Calling
Start generating leads today!
Start a 14-day free trial now,
set up the widget on your site, and see how many more leads you can capture with CallPage
No credit card required

10 minutes set up

14 days fully-features free trial
Try for free
Get a Demo