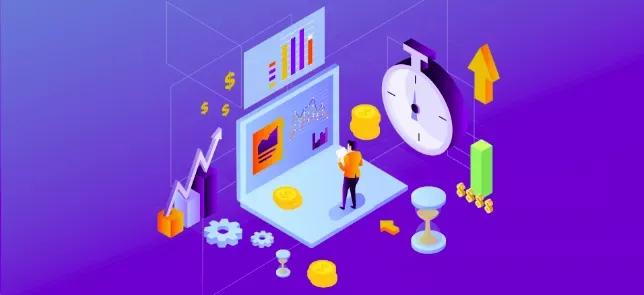 How to Decrease Lead Response Time and Boost Sales in 5 Actionable Steps. Take Your Sales to the Next Level Now!
Lead response time and the speed of "processing" a customer's query is a metric that influences the classification-to-sales conversion ratio. This means the LRT also affects overall sales results and the financial performance of a company.
If you are wondering why then you should read my article on how Time to Lead Influences the Conversion of a Sales Closing Ratio. What's more, if you want to learn how sales results improve thanks to the decreased LRT, check the results of this study.
Moving from theory to practice, here are a few practical tips on how to improve Lead Response Time in your company and get the right results:
Step #1: Control all the lead sources
The most common cause for lack or prolonged reaction to incoming leads is quite simple – someone simply forgets about a particular lead source.
Inquiries from potential customers come through many different channels, not only the contact form or emails sent to contact@yourcompanysname.com. Even while contacting small companies with 50 or fewer employees, potential customers have dozens of ways to get in touch with them:
company's profile on Facebook,
general phone number,
general email,
phone numbers or emails of individual employees,
chat on the website,
callback tools,
inquiries in public social media comments,
contact forms on a website,
phone numbers/email addresses of former employees,
answers coming to the inbox from which you send a newsletter.
Besides, there are indirect sources, if the business has such a part and sources that can appear only in some industries. For example, for e-commerce – price comparison websites, Amazon, Google Shopping, for SaaS companies – software review sites.
The first step, therefore, is to ensure that all possible lead sources are kept under control. Why? So there is no situation when the leads come through channels that are not taken care of.
Step #2: Change approach and coach people responsible for contacting and managing leads
What we've been doing at CallPage since 2015 is strictly related to Lead Response Time, and the way companies process leads. We have examined thousands of companies from over 15 different industries, both in the US and in Poland.
The three most common problems that we've noticed which relate to sales reps:
they classify leads based on their subjective judgment,
they do not know that LRT is significant in the sales process,
they may simply do not pay attention to this matter.
The fact that one person is considered a more valuable lead and the other one as less valuable is quite a popular situation in the automotive or real estate industry.
Dealership's employees consider potential customers who show up at the showroom and ask about a specific car model more valuable, than those who ask for the same thing using the contact form on the website.
This can not be changed overnight, because a top-notch car salesperson is hard to find and valued by dealerships. That's why you will not fire a good employee for not calling a potential client back in five minutes or not answering an email within an hour. But you can influence their approach and explain why you require a certain proactive attitude. Do it by coaching and gradually increasing the expectations.
ALSO READ: Discover What 6 Salespeople Say about Their Work for Leading Tech Companies. Get inspired
Step #3: Implement systems that automate the process of reaching out to prospects or managing contact with potential clients
Here, as an example, I will refer our solution – CallPage, which automatically, in 28 seconds, connects a potential client with your consultant. If any of the parties does not pick up the phone, the system will try to connect them again.
A prospect can also schedule a callback, or, if they try to reach you after working hours, our system will initiate the call at a specific time in the morning. After the conversation, the system will send an automatic SMS-follow up with the consultant's contact information, etc.
These are simple solutions, but they eliminate some of the manual work and the risk brought by a human factor. What are the risks? A consultant can simply forget to call or send an SMS with an email address. And we all know that such situations sometimes happen (meaning: regularly).
It is also worth setting up procedures in the CRM system that will display leads that have sent a query and are not assigned to any rep, all in real-time. This will allow you to monitor the number of contacts that have not been processed. This, is, of course, assuming that all contacts go to your CRM (see step # 1)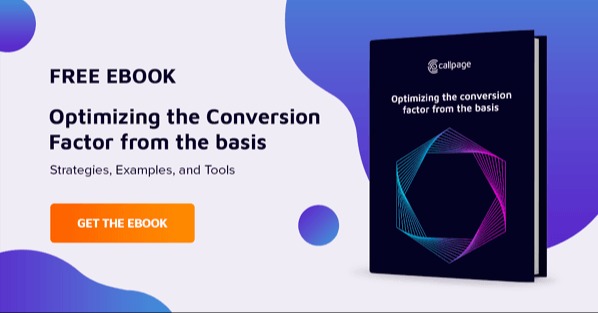 Step #4: Inform potential customers on how long it will take you to respond.
Informing a prospect when they can expect your answer works incredibly well in terms of psychology. Have you noticed that Facebook started displaying information on the company Lead Response Time? I'm referring to: "Usually responds within a few hours."
So, when a user submits a form on your website, display information about the waiting time. Put your working hours next to the phone number on your website, or set IVR, which will inform the user in case they call after hours.
Step #5: Reduce the need for contact with consultants
A frequently forgotten but effective way to shorten the response time is to reduce the volume of queries and make only the necessary ones come in.
A good solution is to create a Frequently Asked Questions list, a dedicated section that answers the most popular questions asked by users.
In addition, if you often get emails or phone calls with questions about any specific thing like price, terms of cooperation or product features, it is worth putting this information in a prominent place on your website or simply the landing page with contact info that a prospective client visits before reaching out to you.
The hairdressing industry can be an example to follow. Customers often call to ask for available appointment dates. The hairdressers themselves can not answer the phone because they are busy taking care of their client's hairstyle.
The solution is an application that allows users to check available dates, book or cancel visits, thus eliminating the need to contact salon employees by up to 90%.
Conclusion
We are still far from being able to introduce this type of automation in every industry.
However, if you see an area or any particular aspect of your business that can benefit from such a solution, test it, and if it drives results – implement it.
And these are the 5 steps that I hope will allow you to improve Lead Response Time to your potential customers' queriesand thus skyrocket your sales.
Just do not say that you have other, more important things to do
I am aware that the subject of Lead Response Time is rarely a priority for marketing or sales managers.
Everyone wants to generate more leads, have more customers, and at the end of the quarter, to increase profits, and that's their primary interest.
As a closing note, let me quote the legendary Martha Stewart: "Do you think your cake is not perfect? Cut it into pieces and stop panicking."
About Author:
Forbes 30 Under 30 Europe. Digital Marketer. Co-founder at CallPage – Callback Automation for website) and co-founder at Certifier – Online Certificate Creator.
Start generating leads today!
Start a 14-day free trial now,
set up the widget on your site, and see how many more leads you can capture with CallPage
No credit card required

10 minutes set up

14 days fully-features free trial
Try for free
Get a Demo