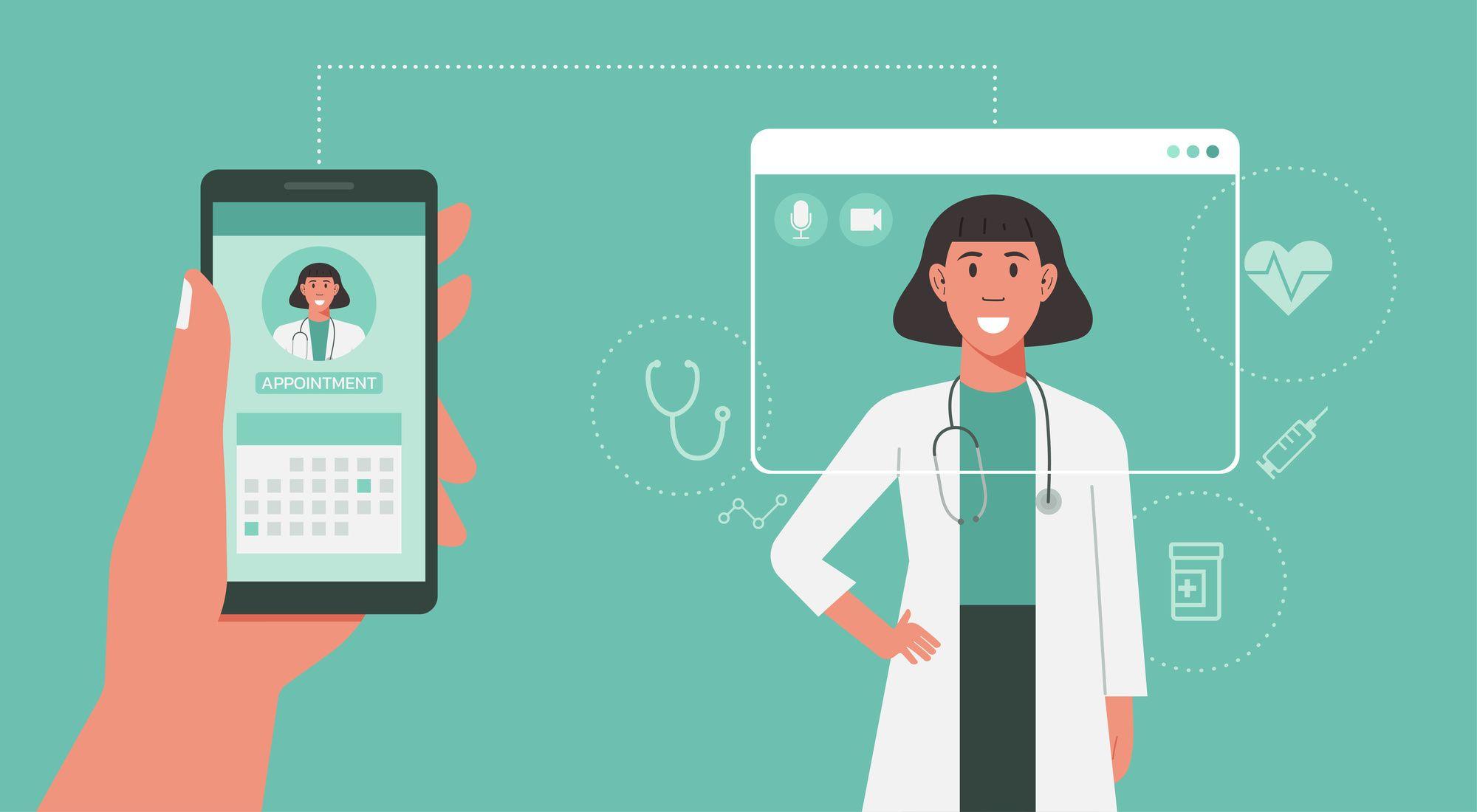 CallPage Meetings & Callback — Increase Patient Satisfaction & Automate Healthcare Operations
CallPage Meetings & Callback is an automated appointment booking software that simplifies scheduling and optimizes healthcare operations. It integrates with calendars, sends email notifications, and offers customization. With a callback feature and other useful tools, it enhances patient satisfaction and streamlines workflows.

Managing appointments in healthcare settings can be challenging, especially in today's fast-paced world.
We understand the obstacles that arise when trying to schedule appointments efficiently while maintaining high-quality care for your patients. Limited availability, miscommunication, no-shows, and complex scheduling parameters can create roadblocks and impact the effectiveness of your healthcare services.
But fear not! We have a solution. Our automated appointment booking software aims to simplify the scheduling process and optimize your practice's operations.
In this article, we'll delve into the common challenges faced when scheduling healthcare appointments and explore how CallPage Meetings and our click-to-call software can empower your practice to overcome any scheduling obstacles in healthcare settings.
Scheduling an Appointment from the Patient's Perspective
The days of scheduling an appointment in person are long gone for the most part. Phone calls have been the standard for some time now, although online meeting scheduling has become the new norm in recent years.
Phone calls offer a personal touch, enabling patients to ask questions, seek clarifications, and provide additional information if necessary. However, this method can be time-consuming and may lead to long wait times, especially during peak hours. It also places a heavy burden on staff, who need to manage multiple calls simultaneously.
Online scheduling provides flexibility, allowing patients to book appointments at any time from the comfort of their homes. Websites can also offer additional features like managing medical records, accessing test results, and making online payments. However, some patients may face challenges navigating these portals, especially older adults or those with limited technological proficiency.
The Challenges You Might Face
Regardless of the scheduling approach, one common challenge is the issue of patient forgetfulness. Patients may unintentionally forget about their scheduled appointments, leading to wasted time and resources for healthcare providers. This can disrupt the smooth flow of operations and affect overall productivity.
Another crucial aspect of healthcare scheduling is effective communication and coordination. Miscommunication between patients and offices can result in errors, missed appointments, and delays. Moreover, maintaining internal coordination among staff members to ensure accurate calendars and avoid double booking can be a demanding task.
READ ALSO: How to Improve the Patient Experience?
How CallPage Meetings helps solve these challenges
CallPage Meetings is a super handy meeting scheduling tool that improves overall operational efficiency in healthcare. By streamlining the appointment booking process and reducing administrative burdens, your office can focus more on delivering quality care and building stronger patient relationships.
But what exactly does it do? First of all, it's a booking widget that integrates with all popular calendar applications like Google Calendar and Outlook. This integration ensures that both patients and healthcare professionals have real-time access to the meeting details, reducing the risk of missed appointments and facilitating efficient time management. With CallPage Meetings, the process is truly automatic.
But it also addresses the challenge of missed appointments. Let's start with some statistics. As stated in an article from the British Journal of General Practice, on average, more than 15% of medical appointments are missed. And the paper says one of the main causes is people simply forgetting about them.
So here's a simple solution: CallPage Meetings sends an e-mail notification to both parties on the day of the scheduled appointment. These messages include meeting details and additional resources, increasing the likelihood of patients showing up and being prepared for the visit.
CallPage also offers a range of customization options. The pop-up widget can be tailored to match the look and feel of your website, providing a seamless and professional user experience. Customizable form fields enable gathering the necessary information from patients upfront, allowing your staff to better prepare for the meeting and offer more personalized care.
Meeting Patients' Preferences with CallPage's Callback Feature
What about patients who prefer a phone call? CallPage has got you covered with more than just the meeting scheduler. Our widget comes packed with an amazing instant phone callback feature that allows patients to request a phone call right away. It's all about flexibility and giving patients the option that suits them best.
Other CallPage Features to Enhance Operations
In addition to meeting scheduling and callback options, CallPage offers a range of other useful features to enhance your healthcare facility's operations. From an intuitive dashboard to call analytics and call recording for quality assurance, CallPage empowers healthcare providers to streamline operations and deliver top-notch patient care.
Already Using a Similar Tool?
If you're already using a meeting scheduling tool on your website, like a form or pop-up widget, it's still worth considering trying out CallPage during a free trial. Why? Well, CallPage is a comprehensive solution both for people who'd like to book an appointment online and through a phone call.
It functions as an intuitive pop-up widget for booking appointments, whether it's done online or offline. It allows users to request an instant callback, schedule calls for later, and even leave messages.
Additionally, it provides a user-friendly admin panel for you that enables easy customization of the widget, setting scoring rules, call and patient routing, and call recording and analysis. On top of that, you'll appreciate the automatic notification and seamless integration with all your other tools.
By consolidating all of these features into one user-friendly tool, CallPage simplifies your workflow and eliminates the need for multiple applications. This not only saves time but also enhances the overall experience for your patients by providing a seamless and integrated scheduling process.
Try CallPage Today with a Free Trial
In conclusion, CallPage is a fantastic solution to simplify appointment scheduling, enhance patient satisfaction, and streamline operations in the healthcare industry. It eliminates long waits, frustrating phone calls, and administrative burdens while automating your booking process.
But don't just take our word for it. Experience the power of CallPage in healthcare by registering for the free trial today. See firsthand how it can optimize your resource allocation, improve patient relationships, and boost operational efficiency! Your patients deserve the best, and CallPage delivers just that.
You can also book a demo with one of our representatives and learn about all the awesome things you can do with our tool.
Start generating leads today!
Get a 14-day free trial now,
set up the widget on your site, and see how many more leads you can capture with CallPage
No credit card required

10 minutes set up

14 days fully-features free trial
Try for free
Get a Demo