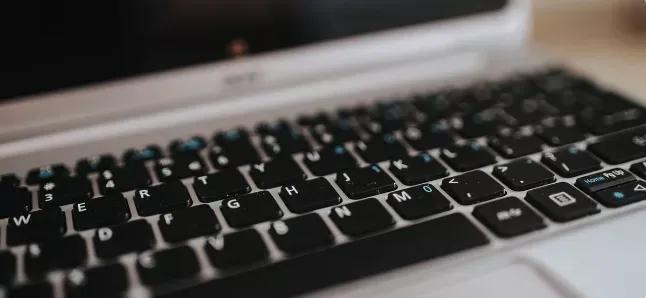 Sujan Patel [WebProfits] - 13 Tips To Deliver Smart Cold E-mails
The Online Sales Sprint is a series of live-streamed webinars, in which the latest marketing practices are discussed and taught, all completely free of charge. Learn how to navigate marketing and sales in today's social media and data-driven climate, from success proven Entrepreneurs and Experts across the globe.
One of the speakers was Sujan Patel.
Sujan Patel is the co-founder of Web Profits, a growth marketing agency helping companies leverage the latest and greatest marketing strategy to fuel their businesses. Sujan has over 13 years of internet marketing experience and has led the digital marketing strategy for companies like Sales Force, Mint, Intuit, and many other Fortune 500 caliber companies.
He taught us a thing or two about smart cold emails, and you can get deeper into this matter by reading the article below:
I run web profits and growth marketing agency, and I'm also a partner at a company called Ramp Ventures. Today I'm going to talk about increasing response rates and sale without annoying the whole world. What this presentation is about – it's going to be a marketer's take on sending cold emails. As a marketer we're looking at metrics, measuring, adding value, very kind of different mindset to sending emails.
The number one metric I really focus on is the response rate because everything else is irrelevant. I urge you to look through your cold emails, look through what you're doing and think about your responses. Are all your emails getting responses? What is the number of responses and how can you improve it?
So, I'm going to go through a few tactics I recommend using and some of these, to be honest, you should use too. These are the fundamentals of some of those basic things that I see being ignored. We sent in the last six months about ten million emails I've audited every one of these emails and campaigns, look through the metrics, and I still see a lot of basics are being missed.
The first thing is to make sure your call-to-action is clear and does not require a lot of action.

It drastically increases your response rate. If you're asking people to jump on a phone call 5, 10, 15-minute phone call than the chance in the response rate is going to be drastically reduced.
The second thing is engaging on social media before you email.
What I did as before I sent an email out is I looked t everyone's LinkedIn profile. If they've shared anything on their feed I engaged by liking their something on their feed. I also follow them on social media.
The third thing is to send the best content from your blog or an e-book.
Take some of your best content of your blog take an e-book and use that to send to people instead of saying "Hey! Do you want to set up a 15 minute phone call to discuss how they can sell you on whatever the hell you're selling?" send them something of value.
I've found to have a much better response rate when I send people emails with content because it's helpful and non-threatening.
Number 4: Use link-based retargeting to stay top of mind.
When you combine number 3 with number 3- is using retargeting and link-based retargeting, you set up your content and use their redirect link to put the pixel on your piece of the content. So when they open whatever you send them, hopefully, you can then remarked them on Facebook and AdWords.
Number 5: Customize the first&last sentence of the email.
The fifth tactic is to customize the first and last sentence of the email. I typically use text replacements or custom field functionality with any cold email tool to do this meaning. If I was sending any specific article that would be really relevant to them.
And that last sentence is typically that call to action or social proof. Then your deliverability improves and your spam rate decrease . And what I've found is when you personalize an email, the open rate is three times higher
Number 6: Your email should be 3 sentences max.
Next thing is your emails should be 3 sentences max. This is a very hard rule to follow.
You should be thinking about your emails as having a defined limit just because you can say a lot, doesn't mean you should. Make your email scannable.
Number 7: Manually review& scrub your email list.
If you're doing cold email, please use tools like councils to scrub your emails essentially. Because high bounce rates may be going to make your spam rating go up.
Number 8: Stalk your prospects on social media.
The thing I'd like to figure out everything about my customer – stalk them a little bit and then go after them. Before you engage people, stalk them. Look at what's interesting about them, what they have posted on LindkedIn, find something relevant or something that is unique about them that you can then include into your emails with text replacement and some personalization.
I'm not sending out thousands of emails, I'm sending out now 300 emails highly personalized and specific.
Number 9: Use your email signature for social proof.
Use your signature as a place to put social proof. You have 10000 customers? Great! Use your signature. Social proof is where we're going to feature it on and how many emails we've set. These are things that are right below the call to action right or around there.
Your 3 sentence rule does not apply, or your scannable does not apply your signature and use that wisely just as marketers do on landing pages.
Number 10: Follow up with helpful content.
This is another thing I see way too often. If you send somebody a stupid email, you get a response, but generally, the response is 'I'm not interested, stop emailing me.'' And even the response is like "Ah! That's interesting!'', it's the generally bad sentiment you've already annoyed people, and then you've kind of got some people back.
So instead of following up with a tank " Did you get my last email?," the email campaign is probably only following up on people that have opened the email and have not responded.
Number 11: Subject linked with 5 words or less have snifter open rates.
We've tested this based on the number of emails. And we found that subject lines of five words or less have much higher open rates. What are you doing using this long lengthy subject lines? Keep them short, keep them punchy, keep them customized.
Number 12: Write 25 subject lines for every email campaign.
As a marketer, when I look at these things, I look at how I optimize this Ad text for click-through rate, how do I have the best headline that really hits home… As a person doing cold emails or a salesperson, you should be doing the same thing.
Number 13: Only personalize the first& last sentence.
Another thing I want to share with you is a personalization. Personalize the first and last sentence, but only personalize my recommendations, the first and last sentence of your email because over personalization can lead to one – the wrong personalization. Just focus on the personalizing just amount.
Key takeaways:
1) Engage in social media before sending an email.
2) Keep your email short and scannable.
3) Leverage ebooks and content from your blog.
Start generating leads today!
Start a 14-day free trial now,
set up the widget on your site, and see how many more leads you can capture with CallPage
No credit card required

10 minutes set up

14 days fully-features free trial
Try for free
Get a Demo