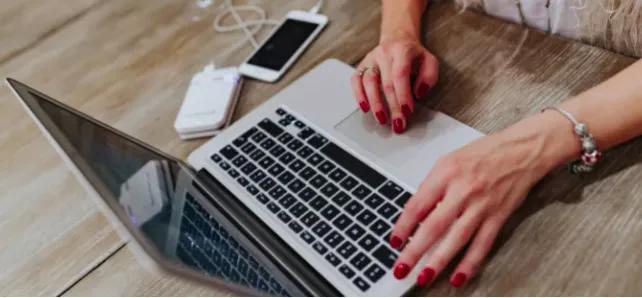 How Can You Be Content With Your Content? 7 Secrets of Content Marketing
Is there any universal formula for writing a copy that will necessarily lead to a sale? Today, the number of workshops and master classes on content marketing are growing every day, and the importance of the selling text for the business development is cultivated. But have you ever wondered how does the selling text differ from a simple text? And what kind of beautiful property allows this copy to sell the goods? С'mon, don't expect a miracle from the text. Unfortunately, a multipurpose recipe for creating a copy that will indeed persuade people to buy does not exist. But, don't forget about the techniques and elements that work, and which are used by all successful content marketers.
Attention-grabbing headlines that convert
The magnetic heading is your 'must-have'!

Everything is decided by the first few seconds.

If the reader clings to a glance for something interesting, the chances of reading increases.

Start your copy immediately with a problem, with something that might interest the visitor.

Why did the reader come to your site?

Convince him that he is in the right place at the right time.

Indicate benefits that the reader could receive. Make the text more emotional to accommodate the potential buyer.
Classify, simplify, extreme-ify
Write in such a simple way that it can be understood by your grandma and makes your copy easy-to-follow.

Push out of your head all marketing terms and expressions, because your reader is looking for the fastest way to lose weight before the summer season (for example) rather than traffic and conversion.

Using a unique vocabulary will be competently only in case it is addressing to professionals in their field.
Make a visual impression
First of all, getting on the web page, the audience pays attention to the visual component of the ad piece.

So, the main task is to make readability of your copy as comfortable as possible. The visual appeal of your website impacts the readability of your text and influences whether web visitors can quickly get what you're about to say.

Your copy should be pleasing to the eye: small divided paragraphs, subheadings, accents and other formatting tools that make reading easier.

You can safely use postscript since this element is one of the most critical ways to involve attention.

Turning your ad piece into a step by step guide is also a good idea and considered as a useful tip.

Don't be afraid to experiment with style, volume, and tempo. The game elements in copy always make it more attractive.

But, adhere to the logical chain!

Save your potential client's time.

Therefore, be sure to make a logical basis and the structure of the future copy.
PRO TIP: Don't forget to use creatives in your content. Keep them all stored in digital assent management software to access them easily.
Leverage testimonials
Before starting copywriting, you have to take a careful thought: Will potential lead believe you?

Forget about general praising phrases. The reason is that prospects take everything you say with a grain of salt. When you say, "We've got the fastest internet in the universe!", Even if it's true, prospective customers will assume you're biased, because, well, you are.
Imagine that the reader is a friend of yours, then talk about the offer as being the best offer for your close friend. List the specific and concrete factors and reasons why your item is a perfect deal.

Remember about testimonials since it's the fundamental way to get the maximum credibility with customers.
The best option is real people's reviews with signed names and photos. Moreover, independent expert opinion and reviews of scientific experiments will be a big fat plus for credibility strategy.
Be prepared to respond to all emerging issues honestly and quickly, thereby winning the confidence.

You should find a common language with any interlocutor and conduct a constructive dialogue with him.

Question: "Why should I deal with you?"

The correct answer is: "We care about you, we have something that will help you succeed in business, something that will make your life better!".

Wrong answer: "We target our proposals/offerings to the target audience, using methods of semantic analysis.

The use of secret methods of influence on the subconscious allows us to receive the highest ROI in the industry! ".
Have a look at how this vegan bodybuilding supplements producer presents testimonials of their customers: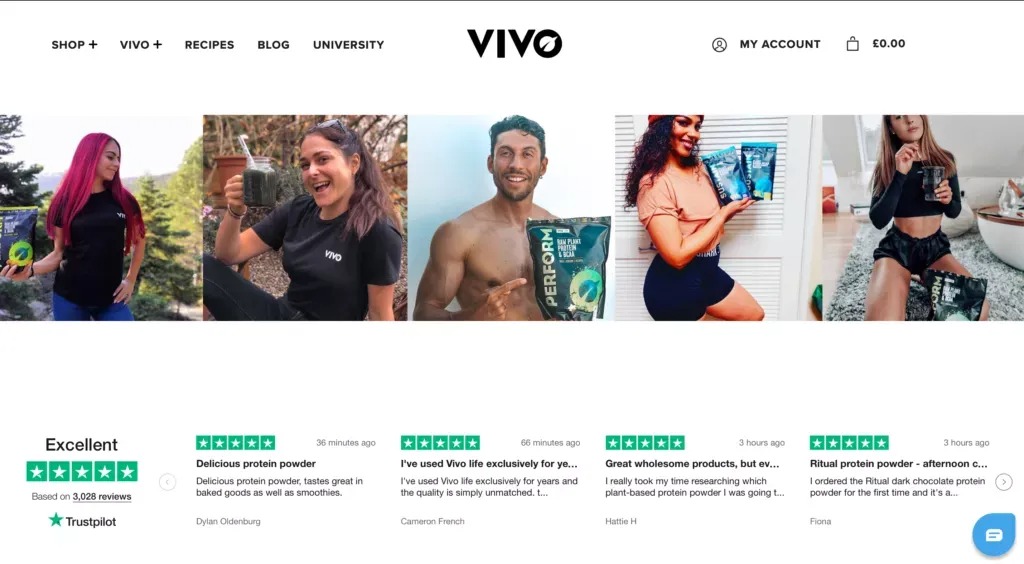 Get in bed with the reader
People prefer to deal with those who are similar to themselves.

Think over what would make clients hesitate and what they can trust? No need to argue that your offer fits everyone. Your goal is to help people to solve their problem, and not sell out your proposal at all cost.

Some companies manage to turn the flaws of their products into advantages. Here is an example of how the mouthwash manufacturer Listerine does it.

While competitors advertise great taste of their product, Listerine honestly warns that their mouthwash is simply disgusting. But effective.

Honesty – the best way to build a trusting relationship with the customer.Ignoring the interlocutor
Nobody likes to be underestimated. Do not give the interlocutor the impression that you are not listening to that person. Confirm what the customer says by using short statements, such as "yes," "well," "understand," and "of course."
Tell a story
If you want to establish a strong emotional connection with your potential customers, which will subsequently positively affect their desire to make a deal, then tell them the story.

Storytelling is a powerful writing technique.

Stories bring your arguments and benefits to life, entertain your readers, and convey key concepts engagingly and relevantly.

Reading and listening to various stories activate our subconscious mind, absorbing 95% of all the information we have received.

Marketers Rob Walker and Joshua Glen conducted an experiment: they bought 200 cheap goods in a commission shop and tried to sell them more expensive using a storytelling technic.

The researchers invited 200 authors who wrote a unique story for each product, and then placed the items on the eBay auction.

As a result, Rob and Joshua earned $8000, having received 2700% profit.
Use Powerful Words and Calls-to-Action
It is worth completing your selling text with a call to action.

Make it irresistible by using strong statements and smart calls-to-action that inspire a reader to react.

If you want the readers to buy your product, then write it, and do not wriggle aside.

Encourage people to buy.

Such a simple thing as calling for action strongly affects the conversion.

And if your product matches expectations, you've not only snagged a buyer, you've created a happy customer.
Start generating leads today!
Start a 14-day free trial now,
set up the widget on your site, and see how many more leads you can capture with CallPage
No credit card required

10 minutes set up

14 days fully-features free trial
Try for free
Get a Demo