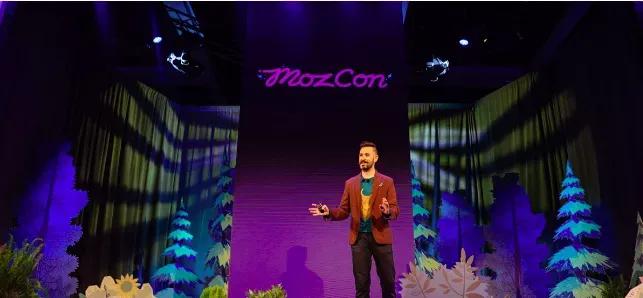 Interview with Rand Fishkin, Wizard of Moz
Rand Fishkin – also known as Wizard of Moz. And today Rand Fishkin, SEO and content marketing superstar, answers questions we at CallPage longed to ask!
Rand Fishkin – also known as Wizard of Moz – is a founder and former CEO of Moz, board member at presentation software startup Haiku Deck, co-author of a pair of books on SEO, and co-founder of inbound.org. He's an unsaveable addict of all things content, search and social on the web.
Magda: What are some key attributes that made Moz successful in the marketplace?

Rand Fishkin: Our focus on transparency and helping people do better marketing, even when it didn't lead directly or indirectly to business for us. That trustworthiness and reputation culminated in a lot of goodwill and many people recommending us, amplifying our work, and, eventually, trying our software.

M: What are your favourite growth hacks?
RF: I'm not a huge fan of hacks unless they can be applied to a strong, long-term marketing flywheel. In general, hacks tend to be short-term, often sketchy or manipulative, and the overwhelming majority aren't going to build up a scale-able practice that earns ongoing visitors, conversions, retention, or amplification. All that said, a few hacks I do like:
Monitoring your brand mentions and mentions of important keywords or phrases in your industry for potential contributions, coverage, and links. I use Fresh Web Explorer alerts to get email alerts every night about blogs, news sites, and feeds that have talked about me, Moz, our products, or important subjects in the SEO world. Oftentimes, just a tweet or a comment is enough to help those articles add more value to Moz.

I'm a huge fan of CRO tests to improve conversion and task-completion rates in a product. The most effective process I've found is what's described by Conversion Rate Experts here (especially the bit about overcoming objections).

One of the hacks that's been particularly effective for Moz with our video content is to first publish our videos on our own website (using Wistia), then a few months later, upload them to YouTube. This means that the version on our site can rank in Google's results and earn the traffic/visits/amplification, and later, we can benefit from search traffic on YouTube and an additional listing in Google's results for the video name and related keywords without sacrificing the Google search traffic entirely to YouTube.
M: What advice would you give to people trying to build their own business today?

RF: Make sure building a business is exactly what you want to do, and make sure you know the reasons why you're doing it. It tends not to pay as well as a regular job. It tends to be massively more work. The failure rates for startups are incredibly high. And there's little to no glory in it. If you're aware of all of these, and still desperate to create your own business because you can't imagine working for anyone else, don't mind the tough odds, and are ready to work very hard for lower-than-normal compensation, then go for it!
M: Are there any qualities that make for a successful startup founder?

RF: In my opinion, the big ones are: humility, self-awareness, and the ability to recruit and hire great people to bolster your strengths and compensate for your weaknesses.
M: What do you do before breakfast?
RF: Answer email, do some physical therapy exercises for my back, and read/respond to my Twitter stream.
M: Thank you for the interview, Rand!
Start generating leads today!
Start a 14-day free trial now,
set up the widget on your site, and see how many more leads you can capture with CallPage
No credit card required

10 minutes set up

14 days fully-features free trial
Try for free
Get a Demo