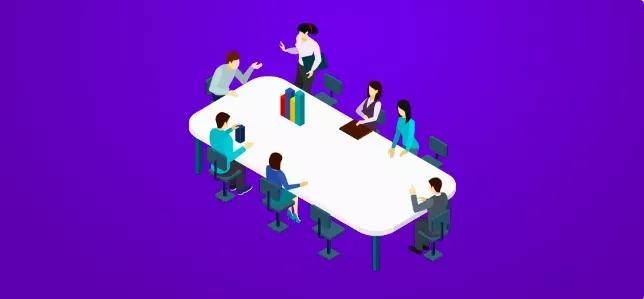 Car sales leads: How To Get The Most From Each Prospects? [JIM ZIEGLER WEBINAR]
The first thing dealers in the U.S. are going to do is buying some leads from a lead provider that is selling the same leads to multiple dealerships.
Dealers will always ask themselves the question: "How to get even more car sales leads?"
American automotive market is highly competitive – currently, new car models are lasting longer and financing of the purchase requires more time to finish. Car sales in the United States amounted to $5.3 million units in 2018 preceded by $6.08 million in the previous year according to Statista.
How to stand out and outperform other dealerships fighting for the same customer?
In this article, I am presenting ideas discussed with Jim Ziegler, a renowned American automotive during the webinar "How to win a raise over a customer in an automotive field?" [see the replay].
In the current situation, dealerships can win a race for a client if they are adhering to effective processes of lead management.
It's no longer a case of who gets the most deals, but who manages to get the most from each incoming prospect and responds faster than a competitor.
The Internet has not sold one additional automobile that we wouldn't have sold without the Internet. All it did was put vendors between us and the customers and taking part of the profit or most of the profit in some cases. It did profitized the cars. But all of that being said, the Internet has not sold any additional cars, but it redistributes who gets the deal.

Jim Ziegler, automotive expert, Alpha Dawg
The Internet has put buyers and vendors together.
It has created opportunities for third parties to redistribute leads among multiple dealers.
And this, in turn, has resulted in many opportunities for everyone – for a buyer, it means finding the best deal faster, for a dealer – getting more deals and eventually revenue, for a third party – putting dealers and clients together.
What's happened with the automotive industry in the United States?
It has become more competitive and the automotive market has become even more saturated than a few years ago.
Car dealers should operate in an extremely competitive environment and get the most from each car sales lead.
On top of that, upselling services after a car sale and client loyalty should result in a huge chunk of income for a dealership.
Success is in the right strategy, setting effective processes, and adhering to them.
So how to put it in place and outrun competitors?
Optimize lead response time
According to Harvard Business Review study, the chances of converting a lead into a client plummet by 400% after first five minutes.
That is why car dealers should be doing their best to answer leads as fast as possible before their prospects are contacted by another dealership.
Dealerships should start with analyzing lead response time and setting a framework for improvements.
So about six weeks ago, I sold her car. I went over Kelly Blue Book online and got the cash offer and Kelly Blue Book said to me that I would receive phone calls from five dealers and they named the five dealers.

So my wife and I drove her car to the dealership couple miles away and the dealer wrote me a check for the car. And Wow. I was sitting in that dealer showroom. A franchise dealer called me 45 minutes later and I was sitting there with a check in my hand from the dealer.

They call me in five minutes. And the funny thing was I could look out the window and see the other dealer that was calling me, you know, just a couple hundred feet away.

Jim Ziegler, automotive expert, Alpha Dawg
Market to old leads again
Dealerships have a lot of dead leads in their CRMs. Instead of keeping those leads in CRMs, dealers should start marketing to them again and make an attempt to sell to them again.
Maybe they bought a car somewhere else, but you could use your service. You know, maybe maybe they didn't buy a car. Maybe they have a family member about to buy a car. Maybe they're about to buy a third car. You got them. You got to do what I call it, retro marketing. You've got to market to your past customers and to the deals, you didn't make it.

Jim Ziegler, automotive expert, Alpha Dawg

Verify booked meetings
Verifying scheduled appointments should be a part of a manager's routine. A manager should be checking out if the leads invited to a showroom are real and a meeting with a dealer will take place.
My sales representatives have to set appointments and those appointments have to be verified by a manager. "Hello, Mrs. Jones. I see you talked to my employee Kyle. This is Jim's Ziegler. I'm the general sales manager. I just want to say please say hello to me when you come to the dealership today. You're not coming? You told Kyle you weren't coming? I'll have a word with Kai. Okay." Do you see what I'm saying? The management needs to verify those appointments to be sure they're genuine appointments and not something just the salesperson submitted.

Jim Ziegler, automotive expert, Alpha Dawg
Do preliminary paperwork online
Buying a car in the US entails a lot of paperwork and consumers tends to prolong the purchase process, quite often due to the financing aspect and preparing all necessary documents. A solution would be to create processes to finish a considerable chunk of the paperwork online before closing a deal with a customer in a showroom in person.
Well, buying a car is actually in the US more paperwork than buying a home. It's going to take a period of time and a lot of this you can be blamed on consumer.

Jim Ziegler, automotive expert, Alpha Dawg
Get a down payment
Consumers don't want to provide a dealership with a down payment. And dealers are doing a poor job of asking for it. In fact, by covering a down payment consumers could get a better deal by financing down payment. A solution for a dealer would be to explain the benefits and incentives of financing a down payment as a consumer can get a better interest rate by covering it.
Utilize the potential of a service department
A service department in a dealership can make a considerable amount of income for any dealership. Many dealers are selling cars at a loss. The automotive market in the U.S. is highly competitive – a lot of cars are being sold on a yearly basis, financing has become longer and cars are lasting longer.
We're selling right now about 60 million new and used vehicles here. And that's just from dealerships, not counting private sales. You know we're selling 16-17 million new cars annually. So that is another big problem in the US market, there are only 200 million licensed drivers in the United States. 200 million people with a license to drive a vehicle and we've been selling them 60 and 70 million cars a year for the last five or six years.

Jim Ziegler, automotive expert, Alpha Dawg
But a dealership can earn more on services and create processes to ensure a customer wants to use service center during a vehicle's lifetime.
The top of a car's repair curve is about 42 months. So in other words, a car in the first three years of the average cars lifetime, the average cost of repairs under $150, in the second half of a car's lifetime, the average repair is over $850. So 42 months, that car begins, you become expensive. At 42 months the cost of repairs is going up.

Jim Ziegler, automotive expert, Alpha Dawg
Summary
Dealerships in the U.S. can't rely only on buying new leads from lead providers. Instead, they should create processes that would be efficient enough to contact prospects before competitors even reach out to their phones. Effective processes start from optimizing a lead response rate, ensuring appointments booked by dealers are genuine and most paperwork is done online before a client visits a showroom to finalize the purchase.

Start generating leads today!
Start a 14-day free trial now,
set up the widget on your site, and see how many more leads you can capture with CallPage
No credit card required

10 minutes set up

14 days fully-features free trial
Try for free
Get a Demo