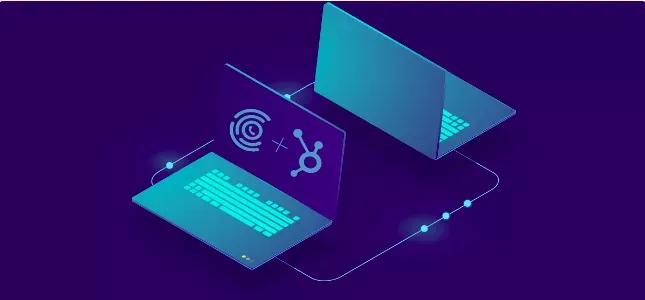 CallPage HubSpot integration is live and CallPage becomes a HubSpot Connect Partner
CallPage has joined HubSpot as a Connect Partner with a certified CallPage HubSpot integration. HubSpot, a leading growth platform, works hand-in-hand with Connect Partners to help grow their business through co-marketing and business development campaigns to increase shared customers.
Connect partners are independent software vendors who have built an integration with HubSpot and passed certification. So now, as a CallPage user, you can integrate CallPage with HubSpot, your favourite CRM.
What CallPage HubSpot integration gives you?
CallPage HubSpot integration makes it easier to manage all sales calls from one place, making calls with just one click, right from the CRM. It allows teams to improve the efficiency of sales processes and keep all the crucial data at their fingertips.
By integrating CallPage click to call software with HubSpot, managers can give their coworkers a powerful tool that makes it easier to place calls without even leaving HubSpot or switching screens. What's more, new contacts , associated with comments and critical information, can be automatically created. The customer's history will provide sales teams with full overview and context just before making a call.
With the CallPage HubSpot integration, users can get call recordings straight to their contact's activity. Team leaders and sales reps are able to add notes and comments linked with the recording and the new lead. Refreshing the recordings before making the next call can also boost conversion rates. Just to sum up – All the important data in one place.
An insider look at CallPage HubSpot integration
"Our customers want to achieve great results fast, and we're always looking to provide solutions and tools that will help them do their jobs quickly and streamline operations," said Brad Coffey, Chief Strategy Officer at HubSpot. " CallPage's offering is a great option for achieving that efficiency, and we're excited to have them on as part of the Connect Program."
HubSpot's Connect Program is an ecosystem of valuable third-party integrations. Certified integrations comply with a set of requirements in addition to hitting set milestones for amount of installs and positive reviews from customers to receive the HubSpot stamp of approval. Meaning, you can fully trust CallPage HubSpot integration – it's reliable and drives results.
"Our main aim at CallPage is to deliver the best possible experience for our clients", said Sergey Butko, Chief Marketing Officer at CallPage. "By introducing the integration with HubSpot, we give them just another solution to make their work easier and more efficient. No need to invest extra time or energy of their staff."
Download the full press release by clicking this link.

To learn more about CallPage HubSpot integration, click here.
Start generating leads today!
Start a 14-day free trial now,
set up the widget on your site, and see how many more leads you can capture with CallPage
No credit card required

10 minutes set up

14 days fully-features free trial
Try for free
Get a Demo