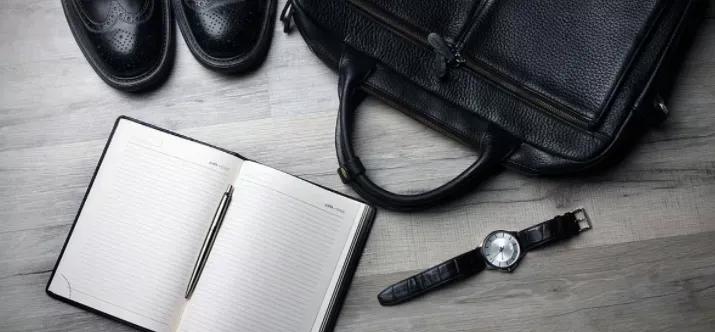 12 Facts About Sales You Wish You Knew Earlier
The main challenge for most e-commerce players around the world is the growing demand for the technological component of online stores, the need for multi-channel promotion, and the security of personal and payment data of buyers.
However, market successfully finds solutions to all problems that arise in the process of its development, and the most effective decisions quickly become actual standards in the industry.
We have gathered for 12 amazing facts relating to online trading you wish you knew earlier.
35% of email recipients open e-mail messages based on the topic and nothing else.
Attractive headline is almost the most important component of success.
Or failure.
It depends on the headline whether the email will be read or will be "spam" marked.
First impressions can help to make a potential sale or lose interest in the letter as a whole.
Tell people right away that you have something worth their time.
92% of all interactions with customers are built on phone calls
E-mail is good, but sometimes, there's nothing like talking to your prospective client tête-à-tête.
So, just become an expert in cold calls and reap the benefits 🙂
92% of sellers refuse after they received four "no", but 80% of prospective customers say "no" four times before they say "yes" – Marketing Donut
When dealing with objections, remember that the main rule is asking questions in such a way that your interlocutor can answers his own objections.
This is the real skill of negotiations.
Control yourself, don't let emotions begin to argue, and you'll receive results faster than you expect.
71% of sales representatives say they spend too much time on data entry– Toutapp
E-mail messages and phone calls are automatically tracked using CRM , so you can spend more time closing transactions and less time to enter data.
50% of sales time is spent on non-productive exploration – The B2B Lead
When you are scouting, you should be focused on a specific type of client. Ask yourself who your ideal client is.
Then, look for directions based on this profile.
Manage your time more properly.
Using first-class CRM will allow you to keep track of everything you need. Focus on interacting with a prospective client instead of doing useless work.
Sales representatives who use social sales are 50% more likely to reach or exceed their targets – Inside Sales
To increase website traffic for your online store, you should be able to get your business in front of your ideal customers.
With paid ads on social networks, you can create high-targeted campaigns that serve individual ads for customers who are most likely to click and buy your products.
84% of B2B decision makers start their purchase with reviews – Edelman Trust Barometer
It is no secret testimonials are the driving force behind purchasing decisions.
Yet so few businesses are using them to their advantage.
Although most testimonials don't have such personal weight in terms of promotion, they do add human elements to the conversion sequence in which people can imagine the success they will receive with the product combined with the success that it has given to someone else.
More than 30% of all online transactions come from mobile devices. And this figure continues to grow.
Mobile optimized site means more business conversions.
All the major search engines, especially Google is stressing on mobile-friendly sites and especially on Responsive Web Design (RWD).
Don't forget to make sure your website design has been adapted for viewing with different screen sizes, primarily smartphones.
Top channels for promotion in e-commerce looks like this: in the first place – search engine marketing (SEO), the second line holds content and media marketing, and at the third place areprice comparison websites.
Of course, SEO optimization is the most important moment in e-commerce promotion.
For internal optimization, you need to do a huge amount of work.
Every detail can affect its position. SEO makes your website more visible and crawlable for search engines likeGoogle.
So optimizing your site for search results really means getting the highest score in as many of these points as you can.
29% of European retailers use 2 or 3 channels to sell their products, while half of sellers are attracting buyers through three or more channels.
So, it is worth to use a multi-channel strategy to promote campaign. And the best combination is:
Social Media
Public Relations
Targeted Landing Pages
Co-marketing
Blogging
PPC
The main challenge for most e-commerce players around the world is growing demand for the technological component of online stores, the need for multi-channel promotion, and the security of personal and payment data of buyers.
40% of users close the site if it loads more than 3 seconds.
Having slow site can be frustrating and can lead to less traffic on your website.
If your website is heavily dependent on e-commerce or advertising, this can result in significantly less revenue and profitability.
86.6% of American small and medium-sized businesses consider the website to be the main Internet marketing tool.
Convenience of the website, beautiful design, lack of technical mistakes, well-written and useful content – all this can give a significant increase in the conversion, which means the final profit.
Start generating leads today!
Start a 14-day free trial now,
set up the widget on your site, and see how many more leads you can capture with CallPage
No credit card required

10 minutes set up

14 days fully-features free trial
Try for free
Get a Demo