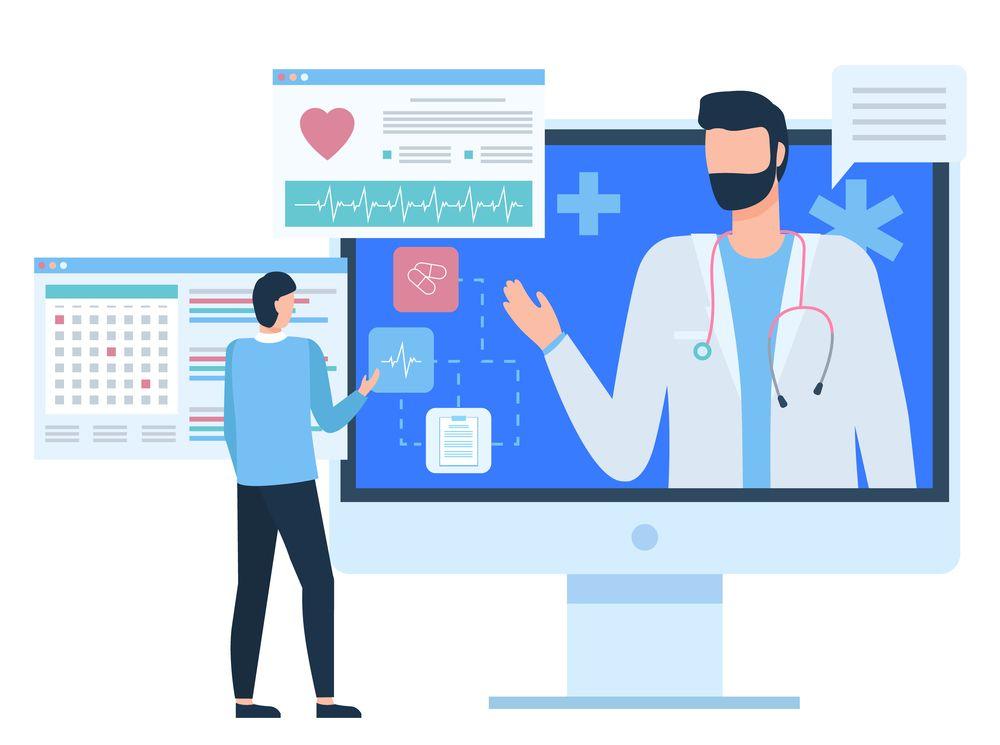 How To Pick the Best Online Appointment Scheduling for Your Healthcare Practice
Discover the benefits of implementing online appointment scheduling for your healthcare practice. Learn how to select the right scheduling software.

Implementing online appointment scheduling for doctors and medical facilities provides a wide range of benefits for the business and patients alike. While the COVID-19 pandemic is pretty much over by now, demand for healthcare isn't decreasing.
A major stress on healthcare systems, both public and private, is the management of patients. With more and more of us becoming time-poor, convenience is becoming more important. That convenience comes in the form of time, location, and the medical specialist they see.
Moreover, long wait times are proven to degrade the quality of care for outpatients.
If you're in the healthcare business, allowing your customers to schedule an appointment online gives them the convenience they're after and means your staff spends less time on the phone. In this article, we'll help you pick the best online appointment scheduling solutions and touch on the benefits of these tools.
READ ALSO: How to Improve the Patient Experience?
The Basics of Online Scheduling Tools
Medical appointment booking software helps patients book their appointments on a device with an internet connection. This means that they can book your services while they're on the go rather than having to make a phone call to do so.
Online scheduling tools show the patient the times available in your preferred facility on a day that best suits them. Effective online appointment scheduling also automates the process within your facility, connecting a patient's medical records to the specialist without the need for human interaction.
Is Medical Appointment Software Really That Popular?
The increasing digitalization of our lives is prevalent when we take a closer look at the uptake of online appointment scheduling in recent years. Zippa reports that 67% of patients prefer to book online and that 40% of those bookings happen after business hours.
Combine this with the fact that booking appointments online has led to a reduction of staff labor by up to 50%, and it's easy to see why your competitors are quick to take it up.
Self-scheduling also reduced the no-show percentage by a staggering 17%.
Online Scheduling Software Benefits
The above statistics show that implementing online appointment software makes your business more accessible to a wider audience. Such technology also reduces the labor needed to maintain a more popular business.
Making calls over the phone is incredibly resource hungry. A complex interactive voice response (IVR) system needs to be implemented, and then receptionists need to manually manage data. Not only does the human element increase the chances of mistakes, but it's also expensive.
On the other hand, digital medical appointment booking means the patient has to do a little more work filling in their details, but little to no people on the business end are required. Online booking has also significantly reduced no-shows while automating email or text message reminders.
Furthermore, the online scheduling of medical appointments is available 24/7 and open to multiple people at any one time. Patients can also pay for their consultation or other services on the spot.
How to Pick The Best Online Appointment Scheduling Software For Your Business
While being able to book an appointment online is the core goal of this type of software, many elements can influence your decision-making process. Here are several aspects to consider when analyzing appointment scheduling software.
Customization
Branding is a vital part of any business. Branding a medical business is even more important, as it takes a lot for an individual to trust you with their health and well-being.
Therefore, any booking software you decide to implement should be able to echo your branding efforts. Colors and other visual assets should be evident in this booking platform to create a consistent and trustworthy experience.
Routing system
Larger practices may have several specialists or even several businesses with one facility. When that happens, you have to make sure appointments are being routed to the right department. A straightforward routing system like CallPage can help your patient book a time with the next available specialist or the specialist of their choice.
Price
The cost of implementing an online appointment platform can vary from tens to thousands of dollars per month, depending on various things. While some options may be cheaper than others, it's essential to shop around for value. You might be willing to pay more for a product if it means you can do away with other software altogether.
Calendar integration
Booking a time in the calendar of your specialist is convenient, but your specialists need to have their calendars filled out automatically. The software you decide to implement must automatically push booked times to the calendar of your medical professional. Canceled appointments must also be updated in real-time for both parties.
Simplicity for the user
Online appointment scheduling software shouldn't overcomplicate a process that is rather routine in this day and age. Name, time, and any other information important to the doctor are all that needs to be communicated before the appointment.
Types of notifications
Notifications are important for both the medical professional and the patient alike. If an appointment is rescheduled or canceled for any reason, that must be communicated quickly. Look for an appointment booking software that updates both parties in real-time.
Customizable forms
Do your specialists need a specific type of information? Using an online booking scheduler, you can specify specific fields to ask your customers, ensuring your specialists have all the information they need to provide the best care.
Analytics
Businesses of all shapes and sizes operate better with access to accurate and detailed data. Good medical appointment booking software will help your business by showing you patterns in trends in bookings made online.
Installation and configuration
While implementing a new form of software may seem daunting, doing so with online booking software is incredibly straightforward. There's no downtime, no disruption to any existing phone lines or software, and very easy for both customers and specialists to learn.
Integrations
Your marketing team, doctors, and other staff will use a host of other software to streamline how they operate from day to day. Any online appointment scheduling software should be able to integrate with other software to help make work even more efficient.
Conclusion
Making it easy for customers to contact your business is important, no matter what business you're in. The COVID-19 pandemic changed our definition of 'easy' when it came to interacting with medical specialists.
People are time-poor and want to be able to interact with your business at a time that best suits them, in a way that best suits them. And that way is online. Luckily, migrating to an online appointment scheduling system is easy and will bring many other benefits to your business.
CallPage is one such system that can help quickly connect your website traffic to a specialist. You can tailor the type of information required to make a booking, route that booking to the right person, and tailor the interface to perfectly echo your business branding.
Start generating leads today!
Get a 14-day free trial now,
set up the widget on your site, and see how many more leads you can capture with CallPage
No credit card required

10 minutes set up

14 days fully-featured free trial
Try for free
Get a Demo