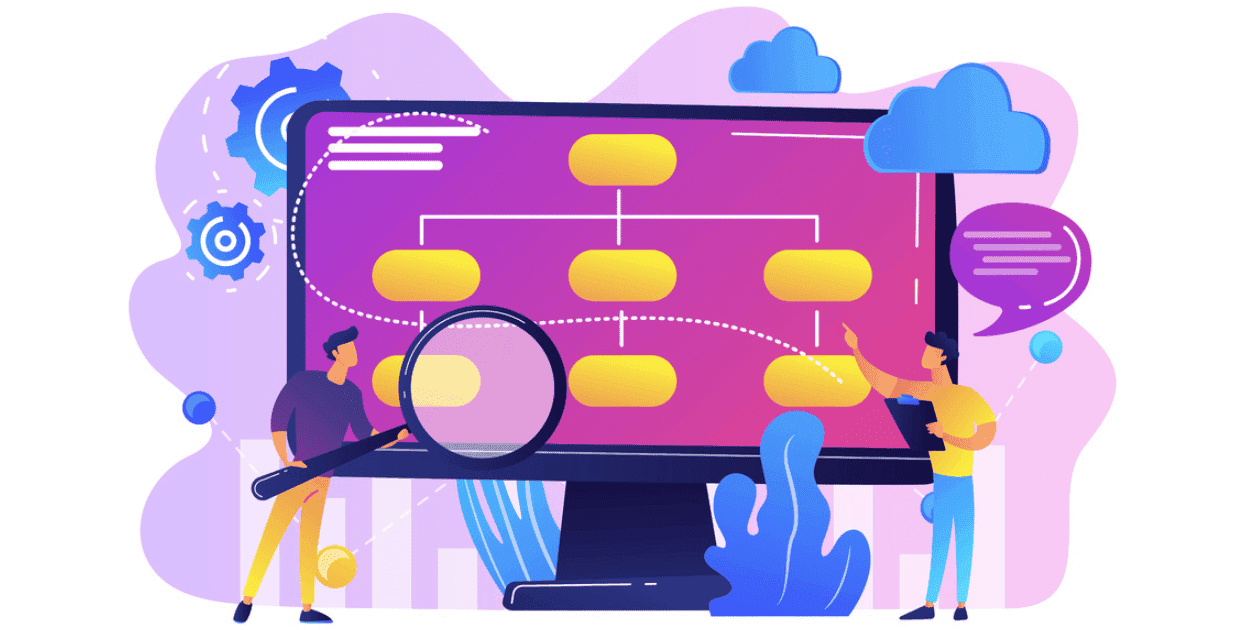 Lead Distribution Software – an Essential Guide to Lead Routing
In this blog post, we explore what precisely lead routing software is, how it works, and why your organization should be taking advantage of its many benefits. We'll also provide some helpful tips on using lead distribution software to increase efficiency and get better outcomes in less time. So, if you're ready to learn more—let's dive right in!
Lead distribution software (also known as lead routing or lead assignment software) is a valuable tool for sales and marketing teams that helps companies easily and efficiently assign incoming leads to the best sales or customer support team members.
What is Lead Distribution Software?
Lead routing software is a type of automated lead generation software designed to help companies distribute leads quickly and easily among sales representatives. With lead routing software, companies can set rules based on the type of inquiry or stage a lead is at, ensuring it gets to the right decision-maker at the right time.
How Does Lead Routing Work?
There are many types of lead distribution software covering different scopes of features. Sales managers can choose from an all-in-one solution, like marketing automation or cam software, or use a smaller lead capture and routing solution. The purpose of lead routing is to automatically assign leads to the right sales representative based on previously set rules. In its simplest form, lead routing assigns leads to the right sales rep based on availability or location.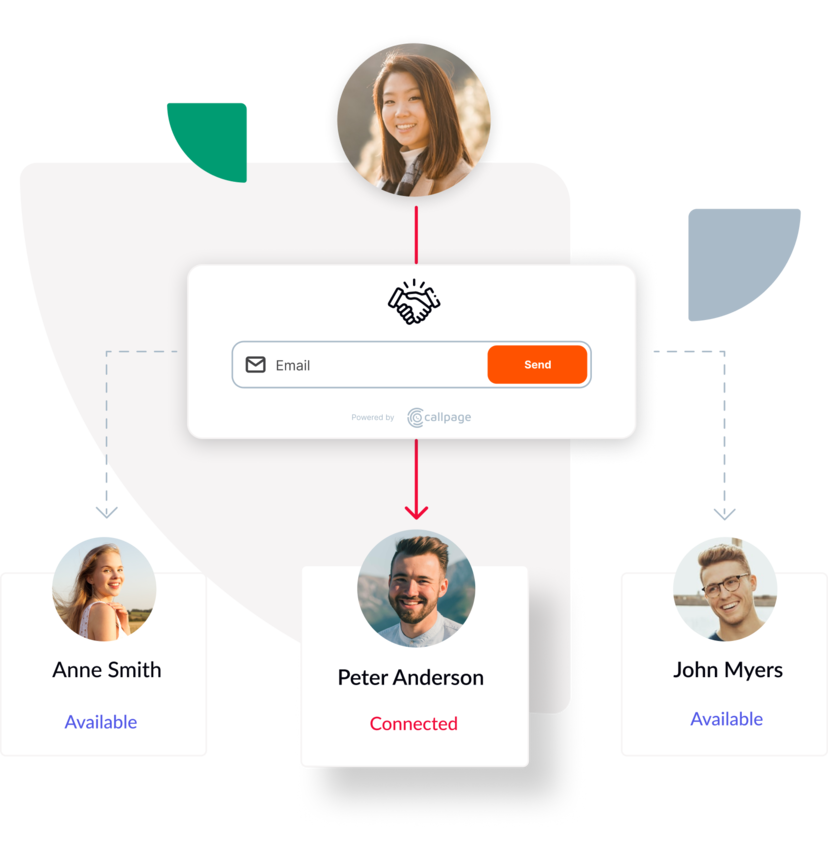 Benefits Of Using Software for Distributing Leads
Let's check some of the most typical benefits of lead assignment software:
Reduced lead response time
The lead is instantly assigned to the right sales rep by the system. There is no need for manual assignment, which improves lead response time.
Less manual work
Often, when a company has more complex lead management procedures, leads are assigned to sales reps manually after verification by the sales manager. With custom criteria for lead distribution, new leads are automatically assigned to the designated sales team member.
Better lead prioritization
With scoring rules and complex routing rules, software for distributing leads can help sales teams focus on higher-quality leads or leads with higher purchase intent. Leads with higher quality can also be assigned to sales reps who are more experienced and are most likely to close the deal.
Companies using lead routing software gain more qualified leads, reduce their lead response time, and have better lead prioritization. Ultimately, the main benefit of lead distribution is higher sales.
Top Features Of Lead Distribution
The lead distribution is usually part of bigger software packages and can include various features. However, there are some common elements of lead routing tools.
The first step in the sales pipeline is lead capture. Sales leads can be generated in various ways, including contact forms, pop-ups, callbacks, and chats. The lead routing tool usually allows users to create lead capture forms and display those forms on the company website.
This is where lead assignment rules are set. Based on the lead routing rules, the system automatically assigns incoming leads to a designated team member. Rules can be connected with many elements and company internal policy. Some of the most typical rules are presented later in this article.
Lead scoring rules are essential for businesses to identify and prioritize leads based on relevance and potential value. These rules help marketers understand how likely a lead is to convert to a customer by assigning points to various attributes, such as purchase intent, demographic information, and engagement level. Lead scoring rules allow sales teams to focus on the most qualified leads and maximize their efforts.
Examples Of Routing Rules
Depending on its needs, a company can distribute leads differently among sales team members. Here are some typical distribution methods:
Sales team members' availability
The software assigns the lead to the sales team member with available slots. This method, also known as round-robin lead distribution, ensures that the lead will be contacted as soon as possible. This method is typically used when the company doesn't have too many leads or when the lead response time is particularly important.
This method is used when the company operates in different cities, states, or countries. In this case, the lead is assigned to the sales rep responsible for this particular area. The lead can be routed based on geolocation, phone number, or zip code.
In this system, the lead is assigned to the salesperson responsible for the sale of a particular product or service. The potential customer indicates (e.g., in the form) the product or service they are interested in, or the lead is assigned based on the product page where the user made the contact. This method is used when the company has several different products or services.
This is the most sophisticated method of lead assignment. Based on the answers provided in the form, the system assesses the quality of the lead and assigns it to the best-matching sales rep. The entire process of evaluating the lead quality is based on criteria set in the distribution software. Such a method is used especially when the company generates a large number of leads and wants to focus on the highest-quality leads first.
The selection of software for distributing leads is wide. Here, we present some of the market-available solutions.
Hubspot is one of the biggest marketing automation software packages on the market, with a selection of sales and marketing features. Hubspot allows you to capture leads with pop-up forms and chat tools. It also consists of an unfolded lead scoring system.
CallPage helps you capture leads from your website with two powerful calls to action: automated callbacks and appointment bookings. The captured leads are assigned to the appropriate sales reps or team members based on predetermined criteria. Everything is done automatically in less than 28 seconds. This allows CallPage to reduce response times drasticall, so it is recommended for companies operating in highly competitive markets or markets where the cost of a lead is high.
Adrack's lead distribution software is an all-in-one platform that allows publishers to capture leads in real time, check them for quality, and distribute them using customizable parameters and a waterfall algorithm.
ClickPoint helps contact and convert more leads. Salespeople contact more leads through contact automation with intelligent dialing and lead prioritization, automated emailing, and SMS campaigns.
LeadByte is dedicated software for lead buyers and sellers that allows you to capture, validate, and distribute leads in real-time. You can connect the tool with various lead generation platforms (e.g., Facebook and Google), automatically rejecting low-quality, duplicate, or invalid leads. You can later send these leads to multiple buyers or guarantee exclusivity.
Tips Before Picking Your Lead Distribution Tools
The best lead distribution tool won't work for your business if you don't think carefully about how it should be used. Below are two tips before implementing it in your team:
Set your goals and needs
The first step is to see why (and whether) you should implement lead routing at all. What are your sales team's current pain points? Some common pain points include:
Many low-quality leads consume too much of the sales department's time

Slow lead response time, resulting in fewer sales opportunities

Problems identifying sales opportunities for an existing lead database

Difficulties in assigning leads to the right team member that are causing internal conflicts
Each problem will require a slightly different solution, so decide what you want to improve before you start evaluating the software.
Check your current tools' stock
Lead distribution is a popular feature in much CRM software, so review the tools you use in your company to see if your current tool will already meet your needs. Move to a different solution, if it doesn't solve your existing pain points.
Conclusion
In conclusion, lead distribution software provides businesses with a powerful tool to automate lead assignments, segment leads based on predetermined criteria, and track performance metrics, such as conversion rates. Implementing this software within a company allows teams to streamline their processes and maximize resources.
The benefits of lead distribution software are tremendous and can include reducing follow-up time, improving communication between teams, avoiding duplication of effort, and obtaining insights into referral sources.
Business owners should consider taking the steps necessary to implement lead distribution software in their workflow. It's an effective way to manage lead segmentation and boost ROI.
Start generating leads today!
Get a 14-day free trial now,
set up the widget on your site, and see how many more leads you can capture with CallPage
No credit card required

10 minutes set up

14 days fully-featured free trial
Try for free
Get a Demo