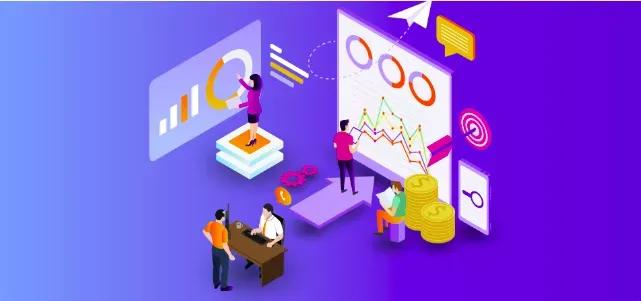 The Business Checklist to Improve Help Desks' Productivity. Boost Your Help Desk Performance Today!
Higher business productivity, happier the customers! You must have heard these lines often. Well, it's true! If you run a call center or are a call center outsourcing company, you must be aware of the significance of generating sales leads, answering calls and reaching out to the customers' on time.
Customer satisfaction is supreme and no business accepts any threat to its customer experience.

Driving in sales leads faster, avoiding call abandonment, resolving customer requests without any delay and being 24X7 available to the customer helps to boost business productivity.
Organizations know the fact that when they offer products and services online, or through email, text, calls, etc. there are possibilities of technical glitches, which may hamper customer satisfaction. Thus to keep a check on the call center's productivity, help desk agents are allotted the task of taking care of the customer service.
It is not easy to handle the help desk operations and companies need to take measures to boost productivity. However, how is this possible?
Well, some tips to increase help desk proficiency can help! Some basic yet essential steps need assistance to boost productivity. The quality service of any helpdesk can make or break your business, thus it is important to select the agent accordingly.
First, let's understand what a help desk does:
In a designated department within a company or in a call center outsourcing company, a help desk department is one that has skilled agents for answering customers' technical queries. Every service provider organization has the possibility of technical shortcomings, which is why help desk agents are allotted to solve the customer queries instantly to boost satisfaction. For businesses looking to streamline their operations and focus on core competencies, help desk outsourcing can be a viable option, offering expertise and efficiency.
Customers ask questions through emails, text, phone calls, etc. Help desks help not only the customers but also work for the in-house employees. In-house helpdesk agents cater to solve the queries of the employees within the company.
As it is essential for the help desk agent to attend the customers without any delay to maintain a satisfaction level, we compile the essential things every business needs to remember to improve helpdesk service.
ALSO READ:How to Decrease Lead Response Time and Boost Sales in 5 Actionable Steps.
Establish defined goals
To improve the helpdesk's performance, call center outsourcing firm needs to define its goals to the help desk agent. Goals give the representative an idea of strategies for business productivity. Aims also define where to emphasize, the metrics to avoid and makes the agent focused on achieving objectives.
Learn from correct performance feedback
The feedback from the customers has always been the most significant metric and it is still an important one to judge business performance. Everybody learns from mistakes and helpdesk agents need to learn from their customers' feedback about the constraints to focus on.
To improve your help desks' productivity, search your customers' feedback and check where your agents lack. Improve the aspects that the customer feels could have been better. At the end of the day, a helpdesk's productivity augments customer satisfaction, thus it is imperative!
WORTH READING:12 Ways To Increase The Number of Calls from Potential Customers
The need of new technology
Empowering the helpdesk agent is a significant step towards improving service quality and thus bringing in the latest technology is necessary. Outdated technologies do not allow the helpdesk agent to perform the customer support task efficiently.
With the use of latest technologies, agents can reach to the customers swiftly, can deliver an early response and can even transfer calls to an experienced agent in case of any major technical fault.
In short, having new AI-based technologies and automated functions, businesses can save time, deliver a swift response to customers, handle urgent queries easily, etc. Moreover, technologies like chatbots help to respond to the customer instantly without any delay in case a live agent is unavailable.
Fix priorities of your help desk
Every helpdesk's productivity augments when its agents' know the way of determining the foremost priority. Agents need to understand the difference between small and major issues and determine priorities accordingly. Helpdesk agents should know to ascertain the queries that require more attention and the ones that junior helpdesk agents can handle.
Delaying major issues unnecessarily can increase customer dissatisfaction, thus agents need to be experienced enough to handle all technical glitches as per priority.
Informative ticket notes
Informative tickets help to augment customer satisfaction and thus, explanatory ticket writing is an essential feature every helpdesk agent should possess.
Ticket note narration is important as it describes all about the existing customer query, the issue, previous call records of the customer, etc.
Since agents often loop other partners of the department when a query is technical and unsolved. In such a case, a descriptive ticket note is used to describe another agent about the customer issue. This ticket describes the problem and guides agents to take over the issue for an easy solution.
Ticket notes include:
Ticket ID.
Who spoke to the customer and when.
What measures were taken to solve the issue?
Advice on what the agent taking over can do.
When to update the customer?
Correct training for helpdesk agents
Proficiently trained helpdesk agents can amazingly solve all customer issues without any hassle. This is the reason if your call center outsourcing company is thinking to boost its help desk productivity, proper training of the agents is necessary.
When the help desk agents are trained to provide excellent customer support, customer satisfaction augments as customers' receive answers to their technical questions easily. Moreover, there is no call abandonment, call forwarding, or threat to call answering, which makes training an integral part.
Also, train the help desk agent to avoid saying the following to the customer:
I cannot do anything to solve your issue.
I cannot find your purchase record.
I am sorry, I am forwarding you to some other agent.
It is your mistake, not ours'.
WORTH READING: Here's What 6 Salespeople Say about Their Work for Leading Tech Giants
Structure for rewards and punishment
To boost help desks' productivity, businesses need to have a structure for rewards and punishments. Make sure that the reward is worth the agents' accountability so that the agent is boosted to make more strategies to heightening productivity and a better professional resume.
For those who failed to meet the goals, make a new plan, give them an opportunity or charge penalty for any misbehavior so that business productivity continues to be the supreme aim of the helpdesk agent.

Conclusion
Becoming a sales manager is always a challenge. It requires lots of hard work from one's side. So, to make a smoother transition from a sales rep to a leadership role be sure to invest enough time in fostering your skillset. Remember: high performers are those who never stop learning!
Are you looking for a way to increase your consultants productivity? CallBack Schedule a personalized demo today or test our tool for free for 14 days
Start generating leads today!
Start a 14-day free trial now,
set up the widget on your site, and see how many more leads you can capture with CallPage
No credit card required

10 minutes set up

14 days fully-features free trial
Try for free
Get a Demo