Landing Page Optimization Guide for CMOs
Analyze landing pages to find fallacies that decrease your conversion rate. Solve the problems and reach monthly KPIs.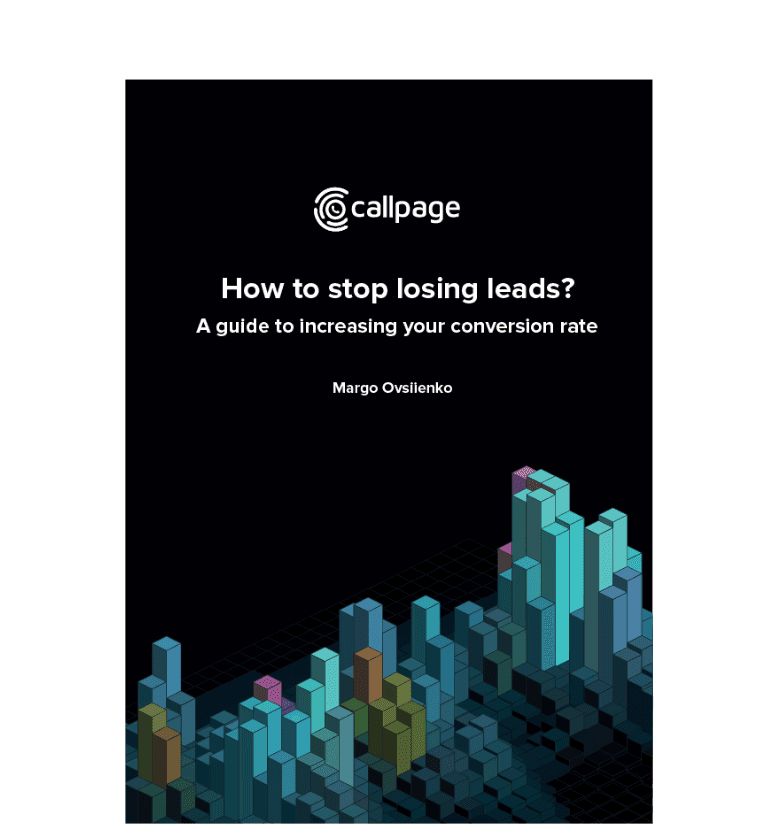 What kills your conversion?
Learn how marketing leaders spot fallacies in landing pages to optimize conversion rate.
What's inside?
 Landing page reviews from 8 industries (case studies)
 Ready to apply framework for strategic analysis
 Selection of best practices
 Metrics for landing page optimization
Start generating leads today!
Get your 14-day free trial now,
set up the widget on your site, and see how many more leads you can capture with CallPage
No credit card required

10 minutes set up

14 days fully-featured free trial
Try for free
Get a Demo