Three main reasons why Novocall users start considering CallPage: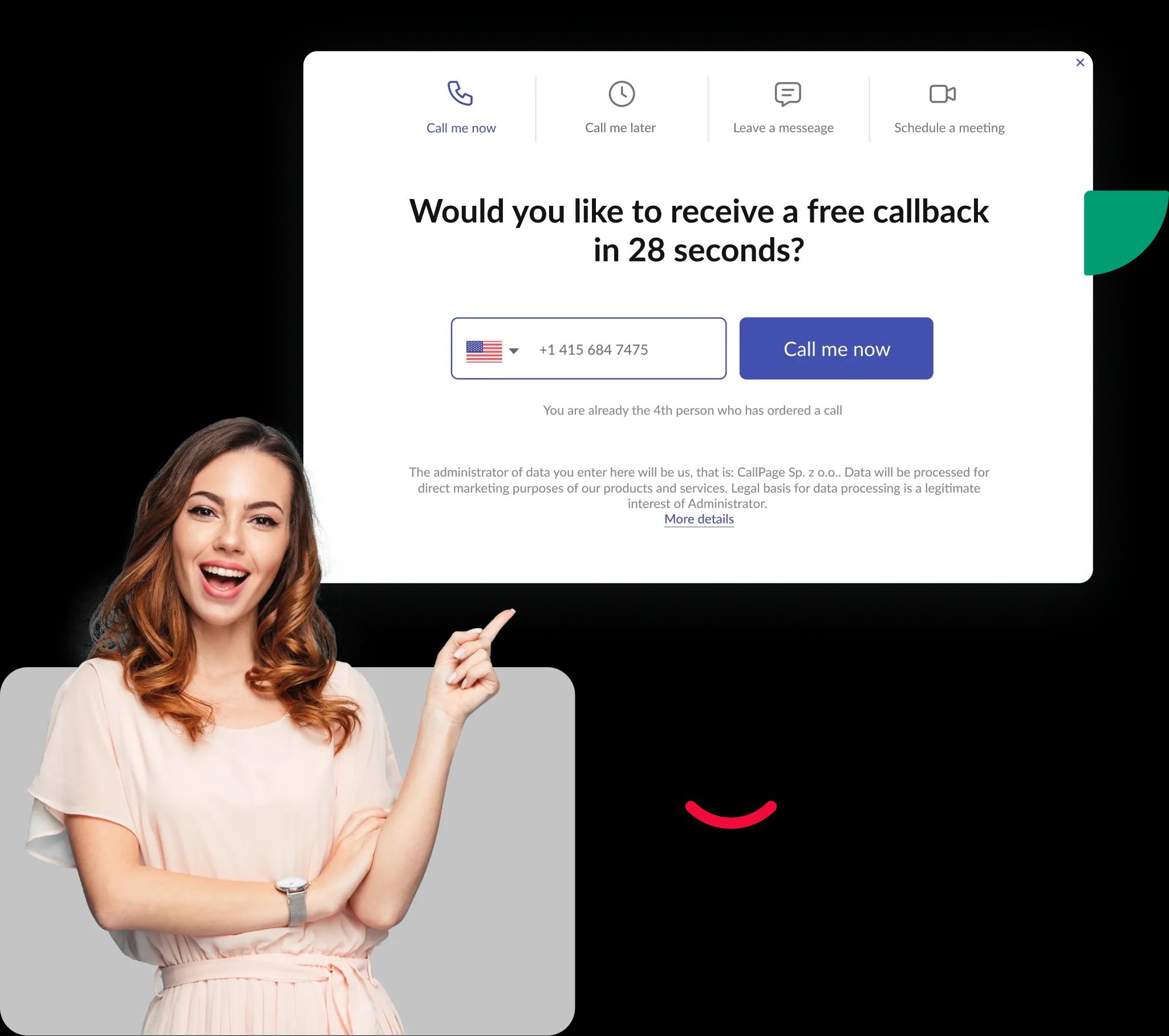 Pay Once And Get Four Ways of Lead Generation
All lead-capturing channels in every pricing plan!
CallPage allows you to configure widgets with four possible forms to capture leads: instant callback, call request, leave a message, and schedule a meeting. Novocall products are chargeable separately, and every product has a different management panel. In CallPage, you have the information in one place, no need to switch and redirect to another panel.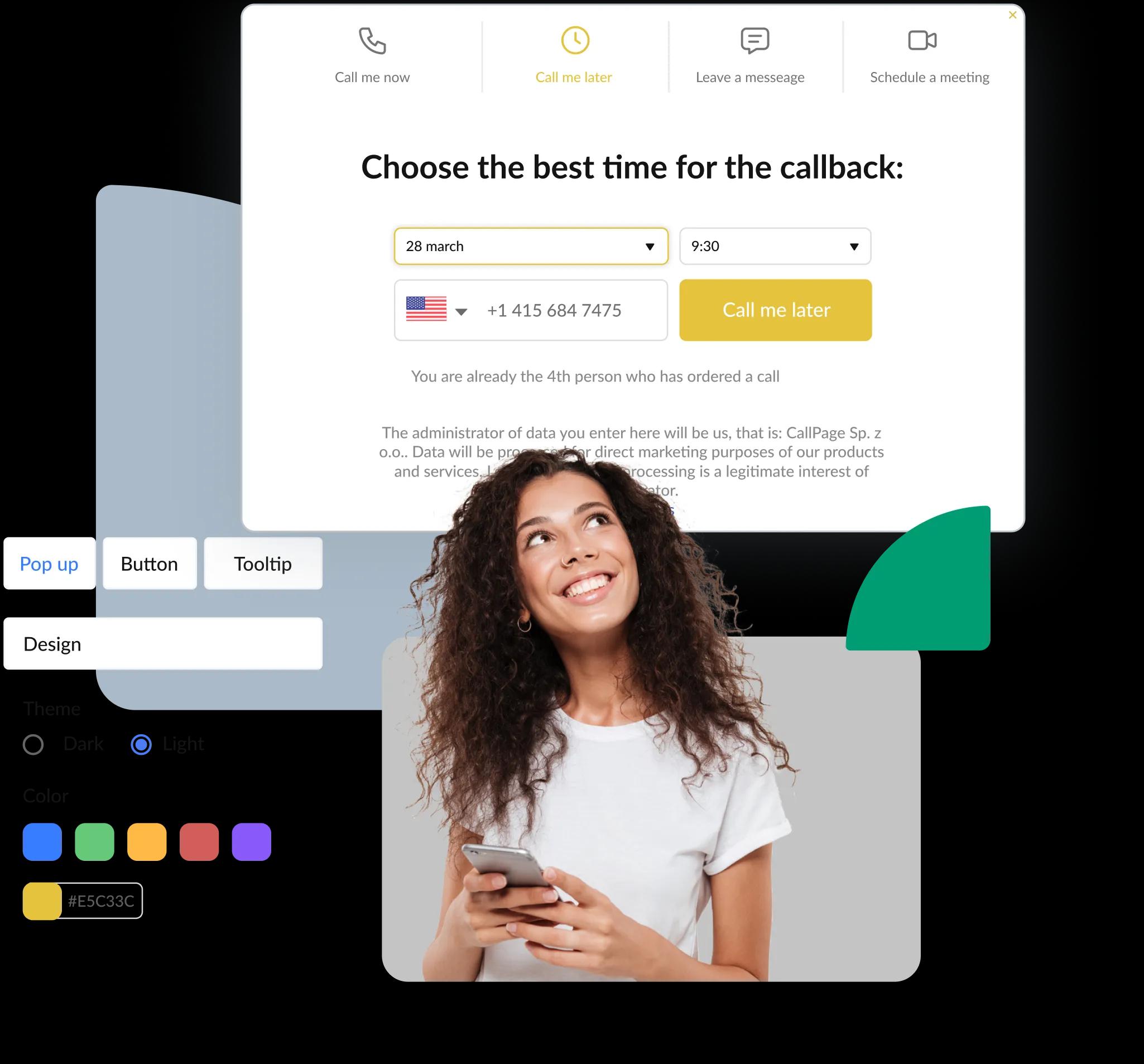 Full Personalization of The Widget
Style the CallPage widget to match your site and increase conversions
CallPage provides a full range of personalization options for the widget. You can change its appearance, logo, and positioning to make it blend with your site. Customize the widget's appearance using CSS, making it feel genuinely part of your site, and increasing website conversions.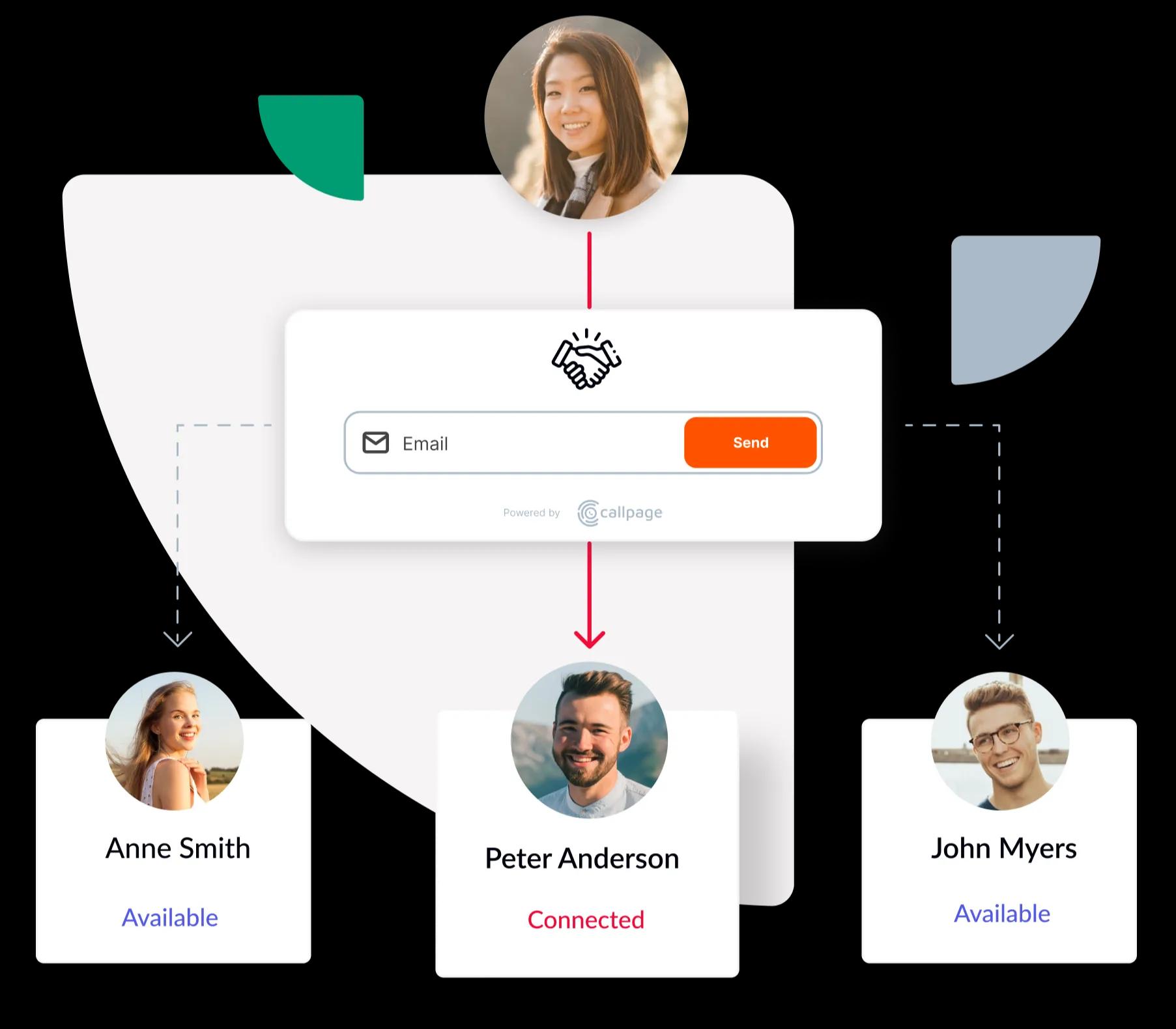 Lead Distribution Made Easy
Match leads with the perfect consultant for their needs
CallPage allows you to set routing rules and set departments for better qualification. Whenever the lead requests a call or schedules a meeting, they will always be connected with the best-fitting member of your team. With the possibility to customize the booking form, you can also ask a range of qualifying questions to get the kind of data you need.
Callpage Sets the Standard for Customer Satisfaction
CallPage is a highly-rated product with excellent customer support.
What CallPage users say
Let the success stories of CallPage's customers inspire your own! You can boost sales and give users an unbeatable experience.
We are really satisfied with the results delivered by CallPage. Each day our agents answer phone calls from customers interested in our services. We can see a direct connection between the implementation of CallPage and increased customer satisfaction.
The first month with CallPage already proved that this tool can significantly improve our reaction times, which is our main KPI for both sales and customer service teams. As a result our customers and potential clients are super satisfied with our service.
Choose CallPage and start increasing your leads today!
Get your 14-day free trial now.
It's as easy as 1, 2, 3! Setup your free trial, install the widget on your site, and see more leads captured with CallPage.
No credit card required

10 minutes set up

14 days fully-featured free trial
Try for free
Get a Demo